Aerial images taken by Australian company nearmap are proving to be a valuable resource for businesses in a wide range of industries. Jacob Harris explains.
There can be no argument that the satellite images generated by Google and the like are invaluable when it comes to applications like meteorology and regional planning. But when a detailed inspection of individual premises is required, satellite images often won't be able to provide the requisite resolution.
nearmap is an online geospatial mapping and visual analytics tool that provides companies with high-resolution imagery captured using aeroplanes. This allows users access to regularly updated images that contain enough detail to enable precise measurements and calculations to be carried out remotely.
"We work with an aviation company that carries our aerial camera systems within their aircraft, regularly covering 85% of the Australian population. So in that way we differ from the likes of Google and Digital Globe that use satellite technology," John Biviano, vice president and managing director of nearmap says.
"Our method of capture gives us an advantage because we're able to capture at a much higher resolution. We're capturing at 7cm per pixel which is 5 times clearer than satellite images."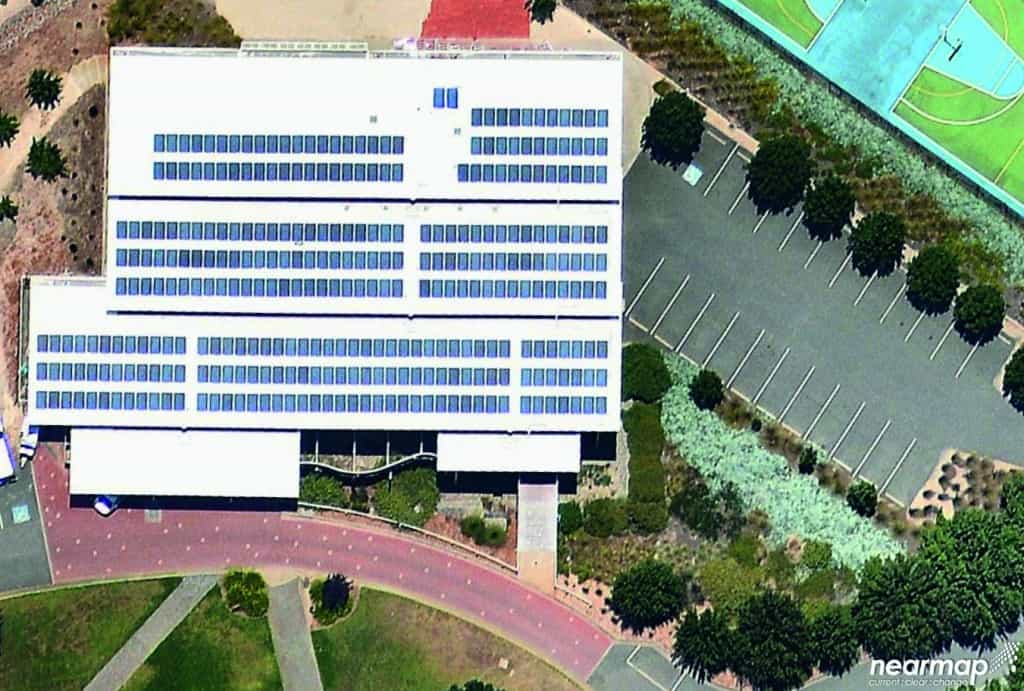 This level of resolution allows users to zoom in and make detailed analyses without physically visiting the site; something that is particularly advantageous for industries like construction, plumbing, roofing and solar.
Central Queensland business Roth Plumbing specialises in plumbing and roofing for residential, commercial and industrial properties. The company needed a tool to enhance productivity and efficiency so it began using nearmap.
"We get requests daily for roof installations, repairs, redesign and maintenance jobs. Before quoting for any job, we put together a detailed report of the work that needs to be done so customers know exactly what they're getting," Shane Yore, operations manager at Roth Plumbing says.
"Compiling these reports used to require our estimation team to send at least two staff members to a property to measure and inspect roofs. It would take them anywhere from five minutes to two hours to drive from our office to the location, and then another two hours to measure, take photos and assess the job. This became extremely onerous for the business and its resources, limiting the number of jobs we could take at any given time and meant we were only able to complete a maximum of three inspections and quotes per day."
Using nearmap's high-resolution images and built-in tools enabled the company to inspect and survey locations remotely and prepare accurate reports within minutes from a desktop or mobile device. Because nearmap's imagery is updated regularly and captured at an extremely high resolution, the Roth Plumbing estimation team are able to zoom into the property they need to inspect and assess the work and resources required to complete the job.
"High-res images are great for helping us see what the damage is or what work needs to be done but being able to measure roofs is the critical element that helps us provide detailed and accurate quotes to our customers. nearmap's measurement tool lets us measure the distance between two points on an image, and measure paths and areas in order to get thorough data and complete detailed reports and job quotes," Shane says.
"The measurement tool makes our quoting process really quick and easy; so much so that a lot of our customers aren't even sourcing quotes from other businesses because they aren't able to get back to them in time. This gives us a massive advantage and a huge bank of new clients."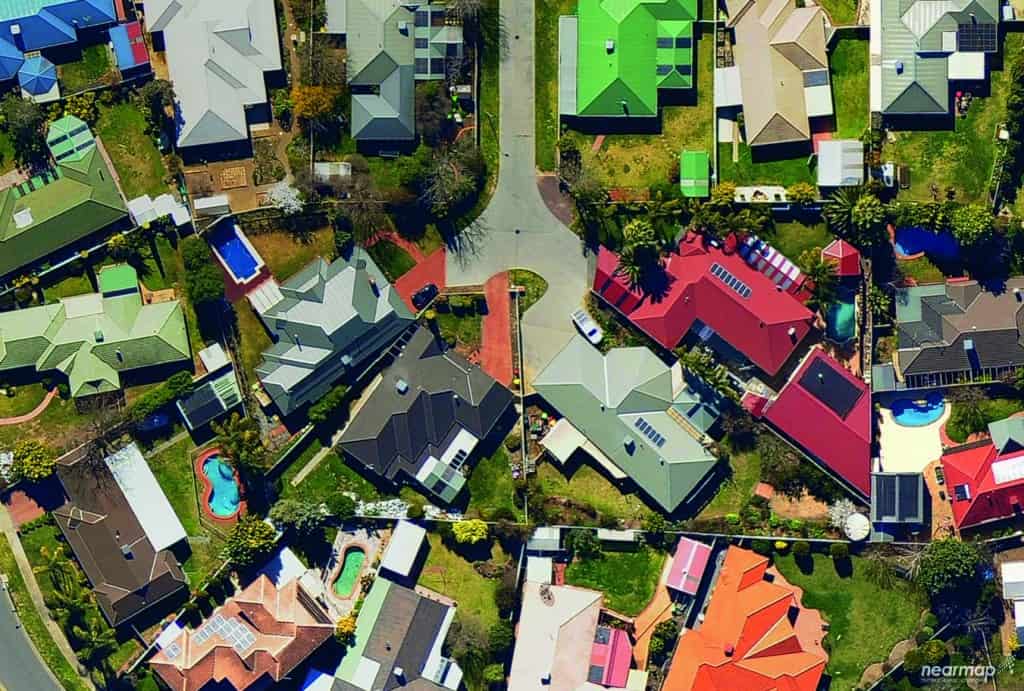 Safety was another reason Roth Plumbing started using nearmap. The on-site inspections they used to make to quote jobs would involve staff climbing up ladders to access rooftops that weren't always in the best condition. By using nearmap the company minimises risk by reducing the time spent on rooftops and checking for any potential dangers before arriving on site.
Because nearmap captures areas frequently (major cities are captured six times a year with other regions between one and three times annually) customers are also able to monitor change over time.
"Our images have proved very useful in observing projects right through the construction phases and identifying inefficiencies. Further analysis can be carried out by using our inbuilt features like shadowing data, volume estimation, measuring tools, and even things like flood prediction," John says.
According to Roth Plumbing, nearmap has had a huge impact on how their business operates. It has reduced the need to do on-site inspections, effectively minimising staff travel time, petrol costs, improving staff safety, and therefore increasing business efficiency and accuracy across all job types.
"Being able to access up-to-date, high resolution aerial images on nearmap from anywhere, has reduced what used to take up to four hours to being a task that can be completed in a few minutes. This has drastically boosted our productivity and the number of jobs we can accept," Shane says.