Arden Homes offers Tesla Powerwall as standard inclusion
Arden Homes has partnered with CSR Bradford to provide Victorian homebuyers with a Tesla Powerwall as a standard inclusion in their new home.
Arden is the first major Victorian building company to offer this package and already has plans in place to extend this technology offering across more of its property ranges in the near future.
"At Arden, we are committed to raising the standard of residential dwellings in Australia. Homeowner expectations around home design are changing – customers want better performing homes that are comfortable, beautiful and efficient," says Arden Homes director Dean Morrison.
"We know that through intelligent home design solutions we can maximise a home's performance," adds Morrison.
A recent report by consumer group, One Big Switch, revealed that Victorian homeowners have experienced energy price hikes of more than 120 per cent in the past decade.1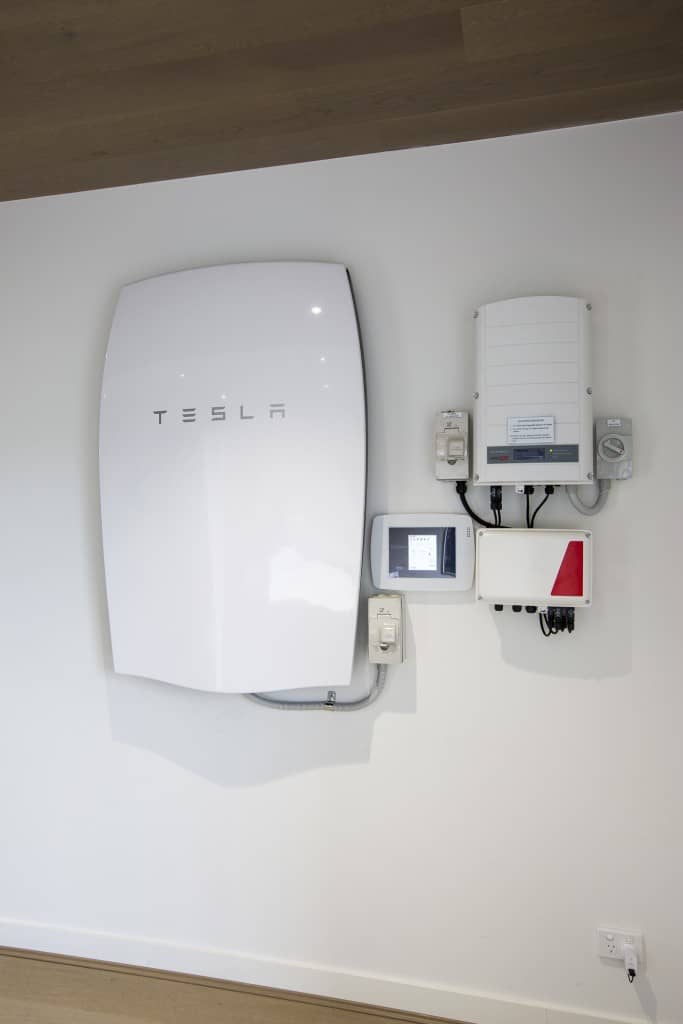 "With rising energy bills it's no wonder that homeowners are looking for ways to gain more control of their energy management and live a lower impact life. This is one of the reasons that prompted us to introduce this initiative," adds Morrison.
"Consumers want to be less dependent on the grid and have greater control over their family's energy use. The Bradford Solar ChargePack including a Tesla Powerwall battery allows them to achieve this, making a home more attractive to buyers," adds Morrison.
"We know there is a growing curiosity around alternative energy sources as consumers become savvier about how these solutions can create energy savings, increase a property's resale value along with the obvious environmental benefits," adds Morrison.
A more recent survey of potential and current homebuyers further endorsed this consumer sentiment with 90% of respondents agreeing that solar power allows them reduce energy costs. In addition, 76 per cent of those questioned agreed that they would be more likely to consider a builder who offers solar power as a standard inclusion.2
"We chose CSR Bradford as our preferred partner to deliver this package to our customers because we have had a long standing relationship and regard them as reliable suppliers that produce quality products."
"Bradford provide competitive packages and also offer differing Solar ChargePack upgrades so we can facilitate different buyer's needs."
The Tesla Powerwall has caught the attention of consumers since launching last December. While consumer awareness of the product is high, builders need to ensure customers are fully educated on how the battery works and what it can deliver for different households.
"CSR have been great partners in helping us educate customers about the benefits of living in smarter, greener homes. They have supported us with marketing tools to show consumers exactly what they can save with different package offerings," Morrison adds.
"At Arden we are always working to be on the front foot in providing the latest sustainable home designs. The feedback we have received so far from customers has endorsed this approach, with the Tesla inclusion generating great interest." Morrison concludes.
Anthony Tannous, Executive General Manager of CSR Bradford says: "Consumer expectations around modern home design are rapidly evolving. Homeowners now want smarter homes with better performing products that deliver long term results and improved energy management is part of that expectation."
"We know that home battery storage is the future of sustainable living and partnering with Arden Homes to deliver this inclusion makes this alternative energy choice accessible to everyday Victorians," Tannous concludes.
1 One Big Switch research
2 Enigma consumer research