As every contractor knows, chasing invoice payments can be a real chore. But there is an ever increasing number of portable card readers that enable payment to be collected on site, as soon as the job is done.
According to a survey conducted by Galaxy research, half of all Australians believe the land down under will be one of the first countries in the world to go cashless. The survey, commissioned by Mastercard, also revealed that 64% of Aussies are already reducing the amount of cash they carry and 36% believe society would be safer without cash.
Obviously, it will still be many years before we dispense with cash altogether but without a doubt it is the direction we are heading in. With this changing consumer mindset, the benefits to small businesses for accepting card payments are growing more pronounced all the time.
"Australians have long considered credit and debit cards a fast and convenient way to pay, but what we are starting to see is a real understanding of, and appreciation for, the safety benefits of cards over cash. Australians know that if their wallet is stolen or lost, any cash is as good as gone. However, knowing they're protected against any unauthorised purchases on their cards provides the peace of mind they need in an already unfortunate scenario," says senior vice president and county manager at Mastercard, Andrew Cartright.
For contractors in particular, the ability to accept card payments can improve cash flow and reduce the time spent chasing up unpaid invoices. There are now many portable options that enable small businesses to accept card payments from customers on site.
Square Reader is one option that has recently been made available in Australia and is reportedly the lowest cost card reader available. The reader itself costs $19 upfront and then the company takes a small percentage of each transaction made.
"Sellers using Square Reader pay 1.9% per card transaction. This is the first time Australians have had access to one low, single rate for a powerful ecosystem of tools—from integrated card payments to a powerful point of sale, analytics and reporting tools, inventory management, online invoices and digital receipts," says Square's Australian Country Manager
Ben Pfisterer.
Melbourne business Pipes Plumbing recently started using Square Reader and is finding the ability to accept onsite payments is improving cashflow.
"Before I had Square, I had to rely on cash, checks or direct debit from people in order to get payed. But now, as soon as a job's complete, I can invoice people on the spot and process the payment straight away. The job's done and the payment's already gone through," says Pipes Plumbing owner Andy McKinnar.
There are a range of options currently available which come in a variety of shapes and sizes – from small pieces of hardware that plug into the headphone jack on a smart phone to portable, Bluetooth enabled EFTPOS machines.
Square Reader
At only $19, Square Reader is the lowest-cost card reader available on the Australian market. It takes moments to get set up and start accepting card payments with Square Reader, which plugs directly into the headphone jack of your iOS or Android smartphone or tablet. Within minutes sellers can be securely accepting Visa, MasterCard or American Express credit or debit card payments. Sellers pay 1.9% per transaction, no matter which card is processed, and funds are deposited quickly into any Australian bank account.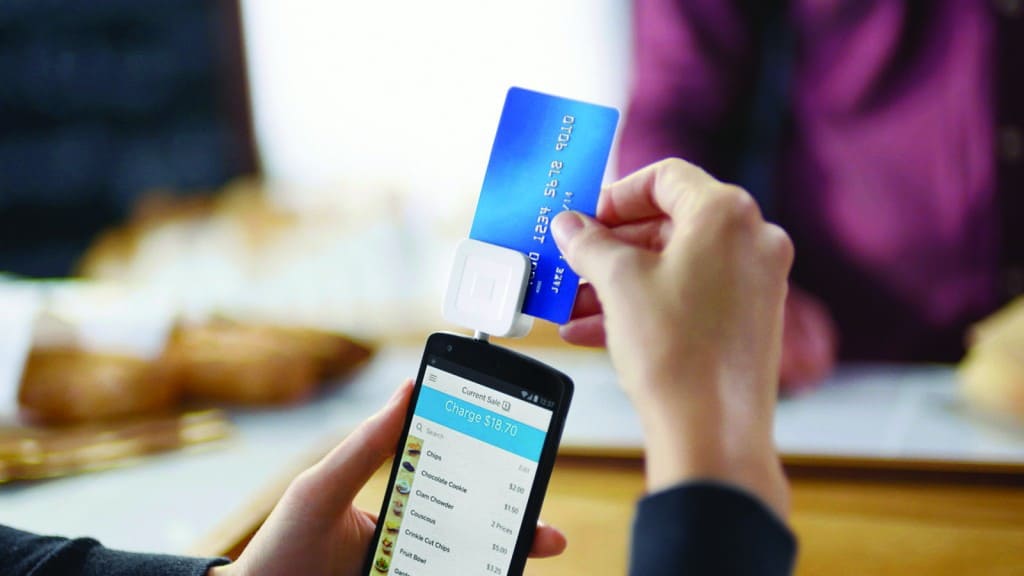 Mobile PayWay – Westpac
Westapc's Mobile PayWay enables users to take payments and issue refunds on a designated mobile device. It provides automatic, same day settlement to your nominated Westpac bank account and has no minimum monthly fees – only pay for transactions you process (however other fees may apply).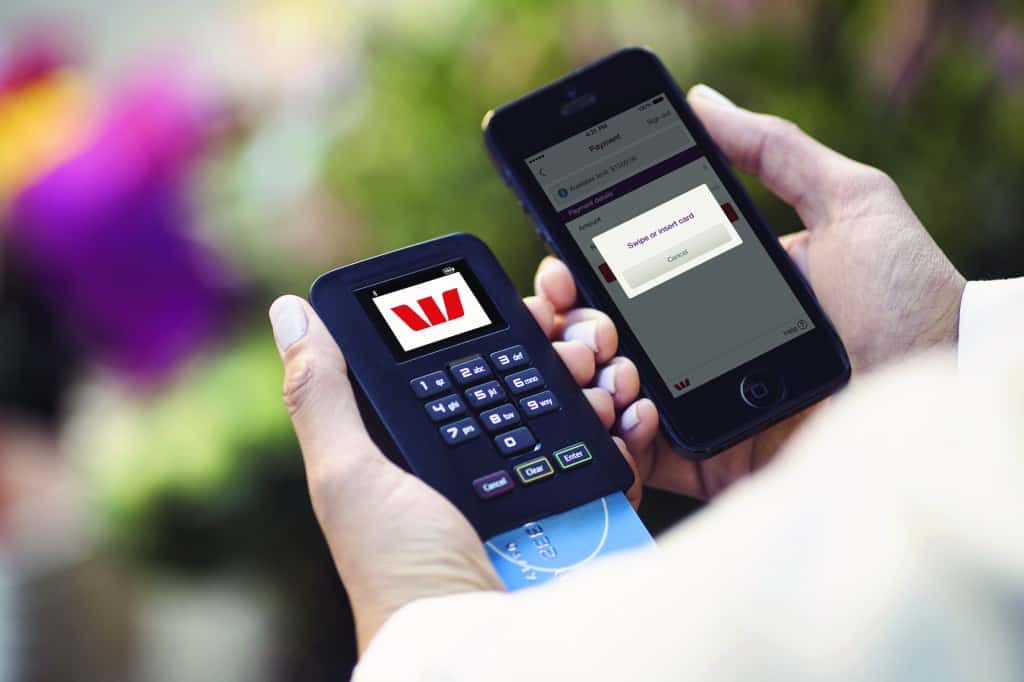 It is compatible with most debit and credit card types – including MasterCard, Visa, EFTPOS and American Express – and is available on iPhone and iPad using iOS 7 and above or Android (version 4 or above).
GoPos Lite – Bendigo Bank
One of the first lightweight EFTPOS devices to be released in the Australian market, Bendigo GoPos Lite connects to any network, giving business owners more freedom and connectivity than ever before.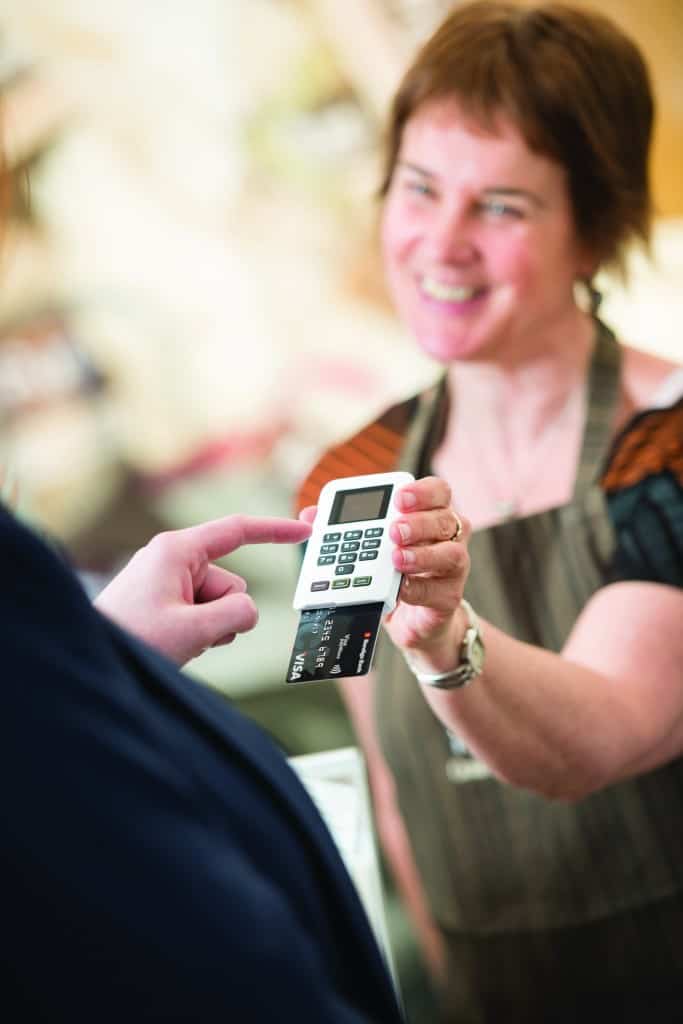 Bendigo GoPos Lite is easy for both business operators and their customers to use. Once approved, merchants simply download a free app onto their smartphone or tablet, then pair to the GoPos Lite device via Bluetooth. The transaction is keyed into the smartphone or tablet and the customer then enters their card and PIN into the reader. A receipt can be sent to the customer via email or SMS to complete the transaction.
NAB Now
NAB Now is a mobile point of sale solution for Small Business that enables you to accept card payments from customers anywhere, anytime. Specially designed to suit the needs of small and micro businesses on the go, NAB Now uses a small lightweight card reader that connects to your smartphone via Bluetooth and allows you to process payments on the spot through the app as long as you're connected to the internet.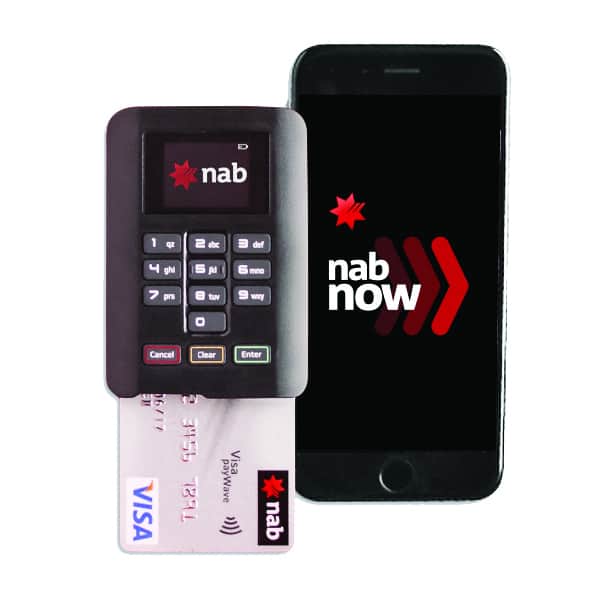 Mint mPOS – M10
Designed for businesses on the move, Mint mPOS M10 is a light yet robust solution that lets you take payments anywhere. Connecting to your smartphone or tablet via Bluetooth, Mint mPOS is quick and easy to set up. It's a highly secure EFTPOS machine that accepts major cards and offers customers more ways to pay including NFC Contactless.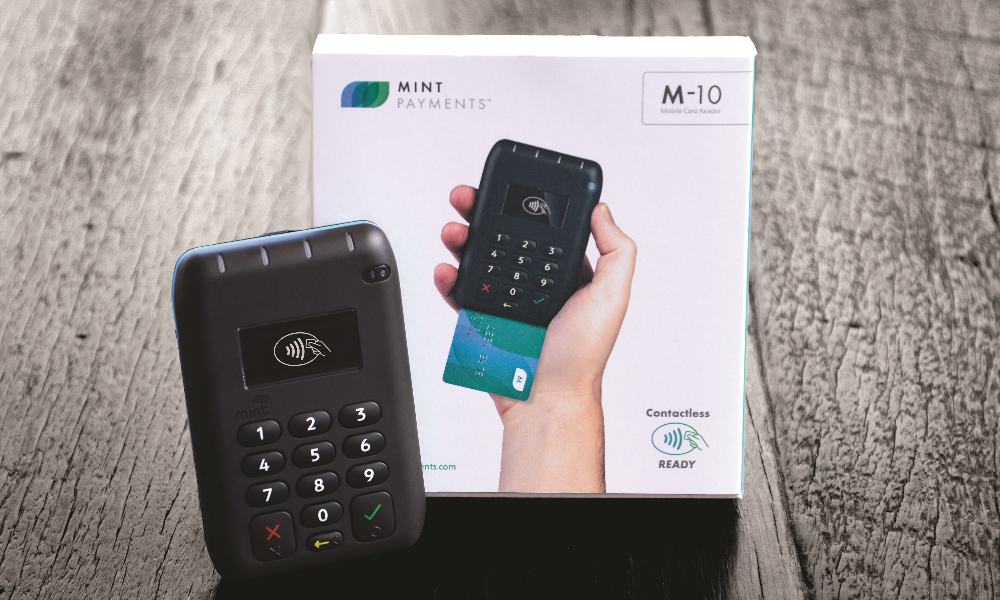 Unlike many other systems within this space Mint mPOS can be self-installed. Once a business owner receives the Bluetooth NFC card reader and downloads the Mint mPOS iOS or Android app, they are instantly able to take payments, issue SMS or Email receipts, add surcharges, do split payments, process tips, search transactions or issue a refund.