The construction industry is entering into a period of technological change. To identify how this will affect jobs and their required skill-sets, Construction Skills Queensland teamed up with the CSIRO on a unique endeavour. Jacob Harris explains.
Technology is changing the way we live our lives; how we communicate, entertain ourselves and work. And as the construction industry has always been a hotbed of innovation, it makes sense that with the ever-quickening pace of technological development, it is a sector that will potentially undergo dramatic change in the coming years.
Construction Skills Queensland (CSQ) seeks to identify and adapt to this change before it happens – instead of trying to play catch-up. In order to do this, the organisation has partnered with the CSIRO on a research project they have aptly named the Farsight Project.
"CSQ approached the CSIRO late last year about this project because we realised there is an enormous amount of technological change happening right now and it seemed to us that the construction industry as a whole isn't really talking about it," says CSQ director of evidence and data Robert Sobyra.
"We wanted to start a conversation because we think these changes are going to hit the construction industry harder than most. We are particularly concerned about how these changes will shift job definitions and skills requirements.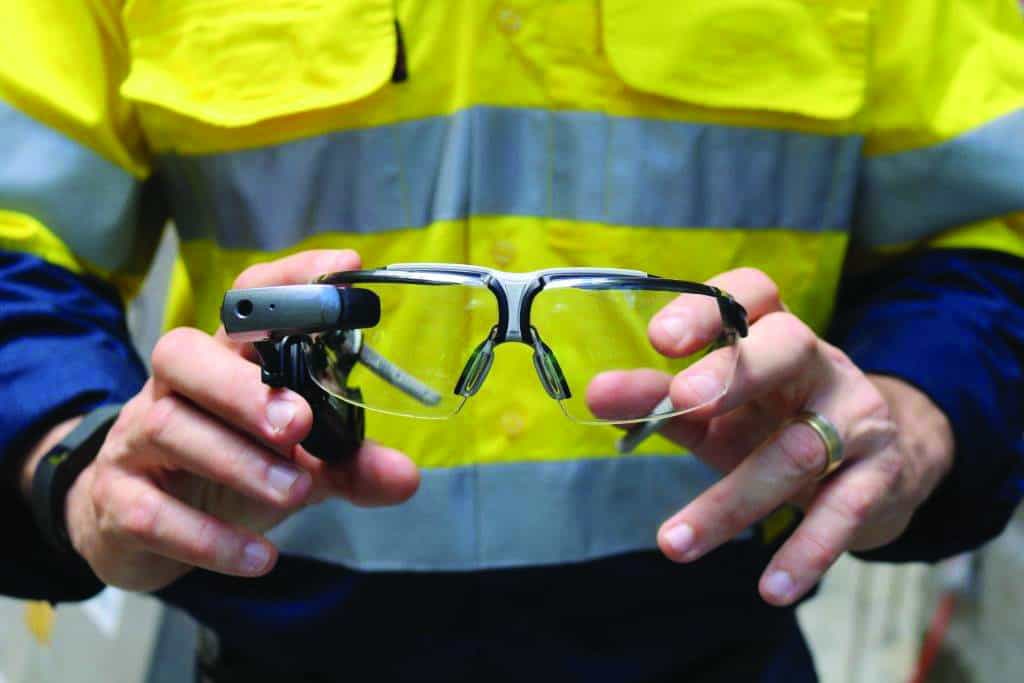 "Now is the time to prepare and position ourselves – not when the technology is already on top of us. We want the industry to lead the change, not be led by it. So we put this concept to CSIRO's Futures Unit who immediately saw the value of the project and came on board to conduct a rigorous scientific study into the major trends that are afoot and how they may (or may not) play out over the next 20 years in the construction industry."
This is no mean feat. And in order to develop a clear, accurate impression of what the future may hold, the researchers initially needed to cast a very wide net. This meant looking at all the forces that are reshaping the world as we know it – things like the exponential growth of computing power; population growth and its ageing; even climate change had a role to play in the scenarios the Farsight Project explored.
Then the project team turned its focus to specific innovations that are happening now and assessed their potential to get a foothold in the construction industry. According to Robert, this is a key point. The project's scenarios are built on actual trends that are currently developing and have a realistic prospect of going mainstream.
This isn't to say Farsight is attempting to predict exactly what the industry will look like in 20 years. Instead, they are developing multiple, plausible scenarios – each of which has the potential to become a reality.
"Trying to predict the precise shape of the industry 20 years from now is a fool's errand: the forces are too complex. That's why our project is exploring several scenarios – so that we cast a lens over a range of contrasting outcomes, all of which
are plausible.
"For example, I can see a world where there hasn't been much change at all. Maybe the tools are a bit more advanced and there's more IT in and around construction sites but fundamentally the jobs haven't changed all that much. On the other hand, I can see an industry that has been significantly disrupted by very advanced technologies (like robotics and artificial intelligence), and that this disruption has rewritten the job descriptions of 75% of our workforce," says Robert.
Regardless of the degree of change we see in the industry, Robert believes it is a near-inevitability that the workforce will become more highly skilled and technically specialised. And this will see the emphasis shift from skill-sets focussed on manual dexterity and physical labour, to skill-sets focussed on the intelligent and precise use of technology.
"This is a trend we're already seeing. The average worker will be increasingly paid according to her (there will be more women) ability to work with machines. So the challenge for the construction training system is to create workers with higher levels of technological literacy. The worker who thrives in the construction site of the future will be the one who is comfortable with using existing technologies and embraces new technologies as they come online."
Indeed, machines that can automate labour-intensive jobs traditionally undertaken by hard-working humans are already starting to gain a foothold in the industry.
Take the robotic tiling machine developed by researchers at the Future Cities Laboratory (FCL) in Singapore. It is able to lay tiles two to three times faster than a human worker while maintaining high precision and consistent quality. The FCL expects that before long 75% of tiling work will be automated.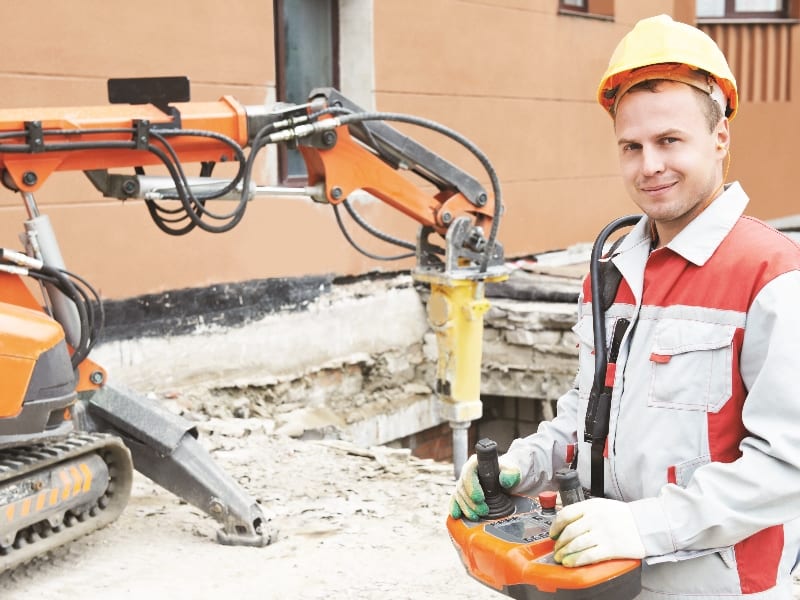 Similarly, 'Hadrian 105' the brick laying robot developed by Perth's Fastbrick Robotics promises to revolutionise the brick laying industry in more ways than one. The machine will undoubtably send productivity levels skyward but, by taking care of all the heavy work, it is also touted to significantly improve working conditions for tradies.
"Hadrian is something that's going to improve people's lives and workplaces and allow us to do things much more safely. At the moment there aren't many brickies working until they're 70, the work's just too strenuous, but the expectation these days is that we'll work until we're that age. Most bricklayers need to find something else they can do by the time they're 50 years old. Imagine if they were just doing artisan work and there was a machine working on the same site doing all the heavy work, all the big repetitious long wall sections – no more planks, drums, mixers and shovels," Fastbrick Robotics CEO Mike Pivac told Building Connection.
These are just two examples but we're likely to see many similar technologies come into play. Robert gives driverless robotic technology as an example – he says it's quite possible that the same sort of systems will be used to operate both driverless cranes and earthmoving equipment.
But small, portable smart machines that accomplish fairly routine physical tasks are not the only things we're likely to see on the scene fairly shortly. Robert suggests it's also worth keeping an eye out for 'exosuits'; wearable devices that allow humans to lift much heavier items than they can on their own. These are already in use in the Korean shipbuilding industry.
Longer term, Robert thinks digital technology combined with prefabrication and advanced materials have the potential to really disrupt the way we build things.
"There is a plausible future where many building components are manufactured in factory conditions with extremely advanced computer-controlled machinery, working with very high performing materials. This is an industry that looks increasingly like the automobile supply chain."
It seems technology will inevitably march on. But the shape it takes and the degree to which it pervades the construction industry largely depends on how the industry reacts to these new innovations. It's not always easy to embrace a new technology straight off the bat, especially when it fundamentally changes the way a certain task is done (if it's not broken don't fix it, right?).
"Culture is an incredibly important variable. In fact, we think it could be the factor around which the whole future of the industry pivots. Regardless of the objective merits of a technology – how much it can reduce risk or increase value – if the industry doesn't embrace it, it will be difficult for the technology to get any traction.
History is littered with examples of excellent technologies that never cracked the mainstream. When you dig into these stories you find the reasons are basically cultural – attitudes, perceptions and tastes," says Robert.
"At the same time, there is a sense in which technology and change can happen to us, despite our best efforts to ignore it. Australia's manufacturing industry provides a cautionary example of what can happen if we bury our heads in the sand and hope that change will pass us by, leaving us unscathed."
If this is the case, our next big challenge will be adapting training and education models to suit. If industry professionals are to be kept up to date with technologies that are constantly evolving, education will also have to be an ongoing process. What is clear at least, is if machines are taking care of more of the heavy work, workers will have more time to devote to education and up-skilling.
"The training system we have today won't be suitable for a world dominated by technology and extremely specialised skill-sets. The construction industry still largely relies on what is effectively a one-shot training model – the apprenticeship system.
This model isn't designed for a world where technology and products evolve quickly and radically. Continuous professional development is widely accepted in many other industries but it isn't a part of our training system. This will almost certainly need to change," says Robert.
> Read the CSQ report at:
www.csq.org.au/farsight