Kennards Hire makes demolitions easy with the new Hilti TE 2000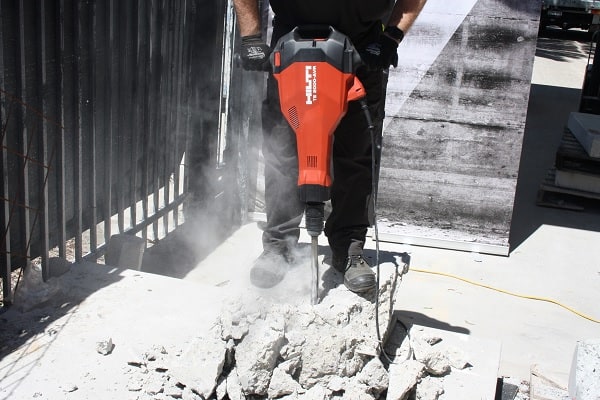 Kennards Hire has announced the introduction of the Hilti TE 2000 Demolition Hammer to its range.
Re-inventing a classic style breaker, the TE 2000 Demolition Hammer has been created with safety at its core. It's easy to operate, transport and manoeuvre and is also quick to set-up, weighing only 14.5kg.
The TE 2000 Demolition Hammer features Active Vibration Reduction (AVR) for user comfort and a brushless, maintenance-free SR motor for significantly longer service intervals and a longer life. It also has single impact energy of 35 joules and up to 1,800 impacts per minute.
Kennards Hire head of asset and procurement Braden Murrin, says the unbeatable power to weight performance of the Hilti TE 2000 is revolutionary in the concrete demolition industry, having the highest impact while being the lowest weight in its class.
"Not only is the demo hammer more powerful, it further enhances workplace safety. The fixed T-handles eliminate the need to bend over, giving the user more control when operating, whether it be to remove concrete for rebar connections or break out channels for plumbing applications."