XLam opens Cross Laminated Timber plant in Wodonga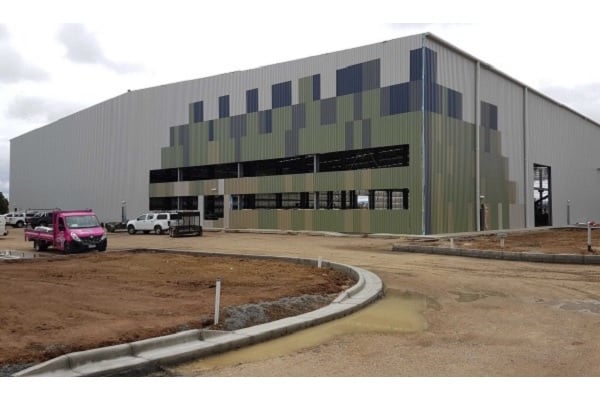 XLam's Cross Laminated Timber (CLT) plant is now running in Australia with production commencing at the new Wodonga facility.
CLT is part of a new wave of prebuild construction technologies and is produced from timber, a renewable and sustainable material. CLT is mainly manufactured as large-format structural building elements, including walls, floors and roofs, created by bonding together timber boards in orthogonal layers.
CLT is currently part of a global trend and is experiencing a high rate of uptake across Australia and New Zealand. XLam has been manufacturing the product since 2012 supplying the demand for a sustainable, easy-to-use and fast building solution.
XLam, which is Australasia's largest manufacturer of CLT, began commercial production at its new custom-built AU$30 million factory last month.
XLam chief executive Gary Caulfield says the facility is already experiencing demand for product. A key to success in using this new technology is communication, so that the efficiency of all projects can be maximised.
"We have seen a steady flow of orders for the new facility and production is well underway, however, we are taking more orders for projects of varying sizes. With project number six now underway, we are confident of maintaining more reduced lead times when compared to European supply."
Gary says the opening of the 12,000 square metre facility represents a milestone for the company and the industry.
"The Wodonga facility will produce 60,000m3 of CLT each year, which is enough to construct the equivalent of Melbourne's 10-storey Forte Living green apartment block every week.
"It's a game changer for the local market and will enable us to meet the significant demand for CLT. Our product is made in Australia, from Australian timber, by Australians."
The opening of the factory will also have benefits for New Zealand, Caulfield says, with the plant able to supply treated timber to comply with New Zealand Building Code requirements.
The facility is located in the Logic industrial estate north of Melbourne, allowing XLam to deliver product to 80% of Australia within 24 hours.
The factory was supported by the Australian government, securing a AU$2.5 million grant from the Commonwealth Government Next Generation Australian Industry Grants, and a AU$450,000 grant from the Victorian Regional Development authority to support job development. 54 local jobs have been created through the new facility, including 30 direct and 24 indirect.
"The new plant is not only providing direct employment opportunities but having a knock-on effect to suppliers and services providers, including the Australian forest and wood products industry and transport," Gary says.
XLam has also been investing heavily in its New Zealand operations, including extra staff and a new automated Computer Numerical Controlled (CNC) cutting machine, to custom cut CLT panels to designers' specifications. The NZ$3 million CNC investment will enable XLam to increase its New Zealand production by 30%.
"Our investments signal not only the demand we're seeing in the Australian and New Zealand markets for CLT, but also our commitment to these markets and the fulfilment of forward orders."