They say necessity is the mother of invention – and the metal roofing industry is no exception to this rule. Justin Felix profiles six products that came about purely to make a roofing installer's job that much easier.
METAL PECKER TOOL
After more than 45 years in the trade as a roofing and HVAC plumber, Mario Arena knows a thing or two about solving on-the-job challenges.
"Once you install a metal roof or air-conditioning duct, it's very hard to cut penetrations. You can't lift the material and it's easy to distort the various profiles. I've grappled with the problem for decades, so one day I finally decided to do something about it," Mario says.
That led him, a number of years ago, to start tinkering in his workshop with the aim of producing a hand tool like no other. It seemed to him that no-one had really looked seriously at the issue of leverage as all metal cutting, snipping and nibbler hand tools had short scissor type handles, most of which rely on sharp cutting edges.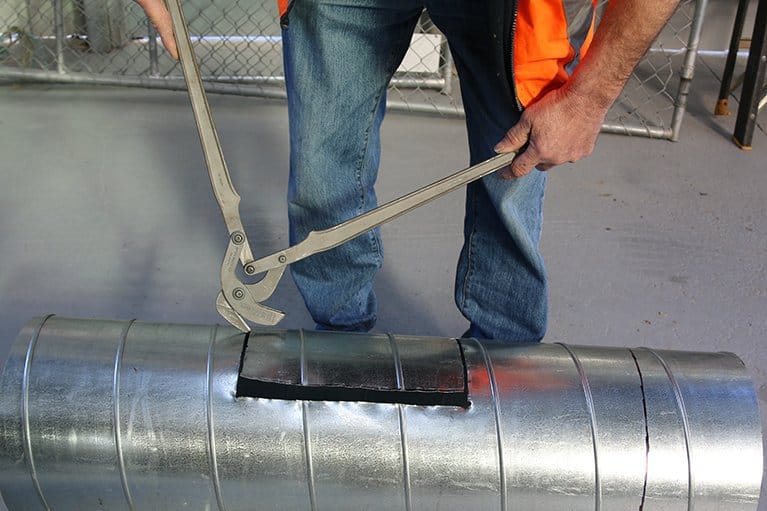 Such tools work well on the ground or in the workshop when conducting straight forward cuts or trimming, but when a metal sheet is in place, it's much more difficult to work as most tools turn their noses up when they hit the overlaps or beading.
Mario is now into his fifth iteration of the tool, which he named the Metal Pecker. There have been plenty of trials and design ideas along the journey.
He is poised to launch the new Metal Pecker at the end of this year, so look for it in coming issues of this magazine.
BOX GUTTER JOINER
As a Master Plumber and specialist roof plumber of 37 years, Andrew Boyadjian knows the value of making jobs easier for himself and other tradespeople.
"A few years ago I was faced with 14m of leaking box gutters with tiles on both sides as well as four air conditioners. It would have needed an electrician and air conditioning technician to disconnect the air conditioners and two men to lift the roof and replace the box gutter," Andrew says.
"A relatively small job was going to become quite expensive."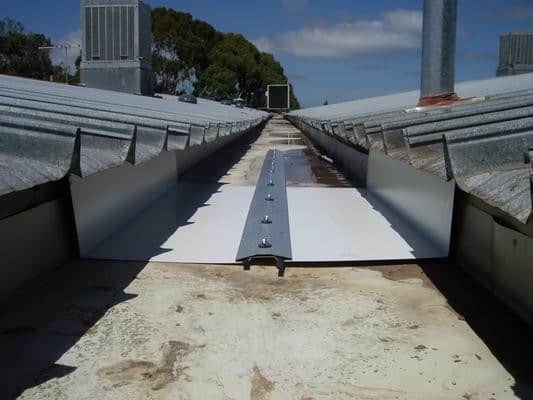 To make his life and other roof plumbers' lives easier, the Box Gutter Joiner came to fruition.
This new type of box gutter construction makes the often difficult and time consuming job of replacing box guttering, easy. The key benefit is that it shortens the process of replacing box gutters to a fraction of the time taken with the current method, so there is no unnecessary need for roof tampering.
It is easy to install a one piece 'C' shaped gutter in a new building but it becomes much more difficult when replacing an old gutter due to overhanging roofs.
Now the roof plumber can order 'L' shaped sections to size and connect them in the middle with the Box Gutter Joiner without any leaks.
COVER-TEK UNDERLAY
Thermakraft Industries has been supplying the building industry for over 25 years in New Zealand and for the past eight years in Australia.
The company has recently introduced a new roof underlay called Cover-Tek, which is a synthetic non-woven, absorbent, breathable product specifically designed to control moisture in roofing systems. The underlay consists of a microporous water-resistant film, wedged between two layers of mould and shrink resistant spun-bonded polyolefin.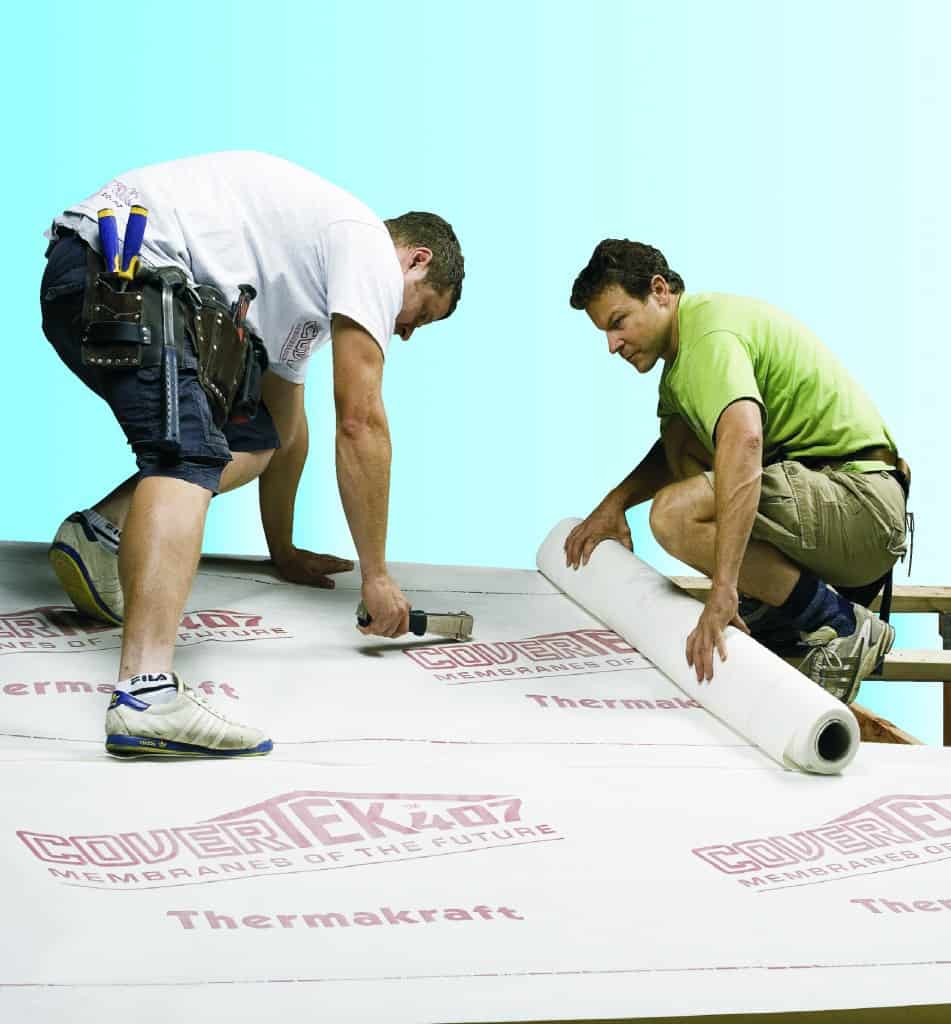 This product is conducive to some of the problems we are now facing here in Australia with condensation issues. As we lock our houses up so tight trying to achieve thermal ratings, the end result is moisture. The temperature difference between the inside of the building and the outside is causing condensation, in both the wall and roof systems.
Cover-Tek has been designed to capture the moisture dripping from the inside of a roof onto the insulation and thus protecting any potential ceiling damage. It absorbs the moisture and will dry itself out again with the natural ventilation and temperature increase during the day. The key benefits of Cover-Tek include:
Fire retardant.
Will absorb condensation and dry itself out.
Water resistant – high water barrier.
Breathable – permeable.
Very strong and lightweight (10kg per 50m² roll).
Supports itself over 1200mm.
Easy to install and can be left uncovered for up to seven days (in new home construction).
Can be pulled taught – no sag required.
BRANZ and Codemarked to meet Australian and New Zealand standards.
BLUE MOUNTAIN MESH EMBER GUARD
After the Royal Commission into the 2009 Black Saturday bushfires in Victoria, Australian Standard 3959 Construction of Buildings in Bushfire Prone Areas was updated.
Research showed over 85% of homes burn down due to ember attack during a bushfire. This is due to wind borne embers as opposed to direct flame contact by the bushfire front.
In 2011 an amendment was made specific to ember guards. It requires that any gaps around the house greater than 3mm need to be sealed; an option is a mesh or perforated sheet with a maximum aperture of 2mm.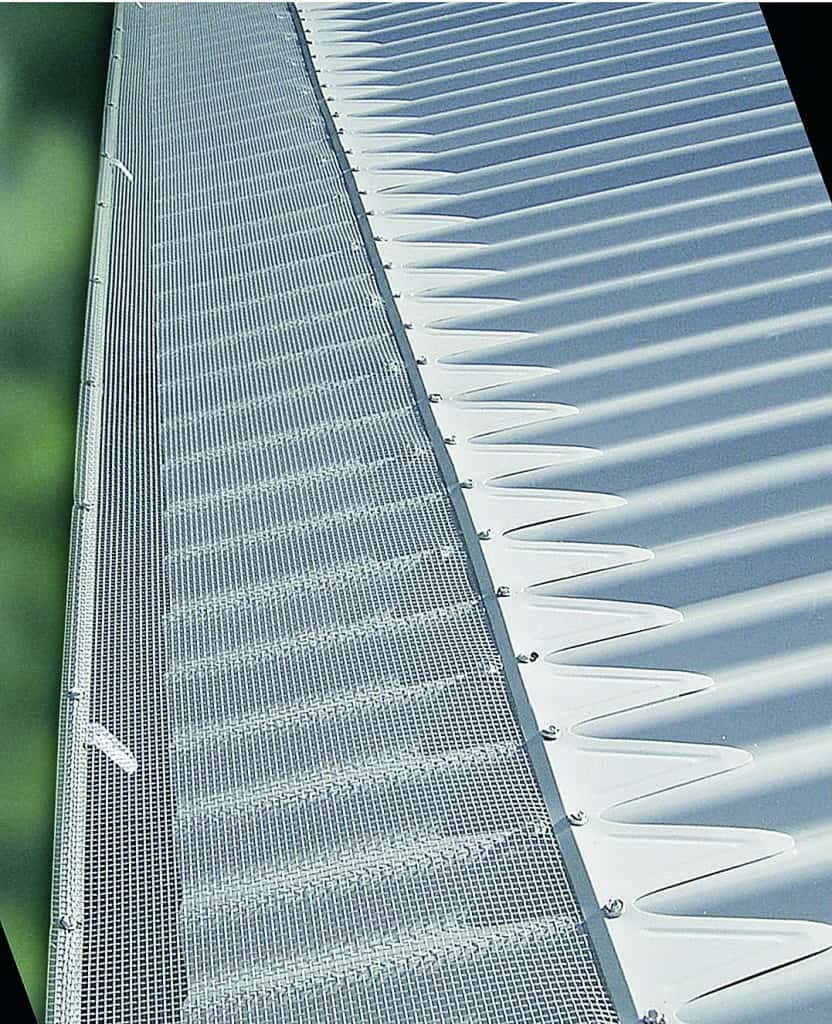 An ember guard is not specifically designed to act as a gutter guard. However, Blue Mountain Mesh 2mm Super Fine Gutter Mesh is not only a high quality steel gutter guard custom-made in Colorbond colours to suit any roof type, it also meets the required standard to act as an ember guard for gutters.
"Blue Mountain 2mm Superfine All Steel Mesh has been specifically designed to meet the Australian Standard for the ember guard protection of sheet roofs for all Bushfire Attack Levels and the product has also undergone rigorous, independent testing by the CSIRO to certify that the materials used meet the definition of non-combustible prescribed in the Building Code of Australia," RH Group brand manager Amanda Hart explains.
Choosing an ember guard that meets the required standard and also acts as a gutter guard offers the best protection against ember attack.
CSIRO PRINTED SOLAR CELLS
Scientists have produced the largest flexible, plastic solar cells in Australia – 10 times the size of what they were previously able to – thanks to a new solar cell printer that has been installed at CSIRO.
This could be a game-changer for the metal roofing industry because, down the track, these solar cells could become an intrinsic part of the roofing makeup.
The printer has allowed researchers from the Victorian Organic Solar Cell Consortium (VICOSC) – a collaboration between CSIRO, The University of Melbourne, Monash University and industry partners – to print organic photovoltaic cells the size of an A3 sheet of paper.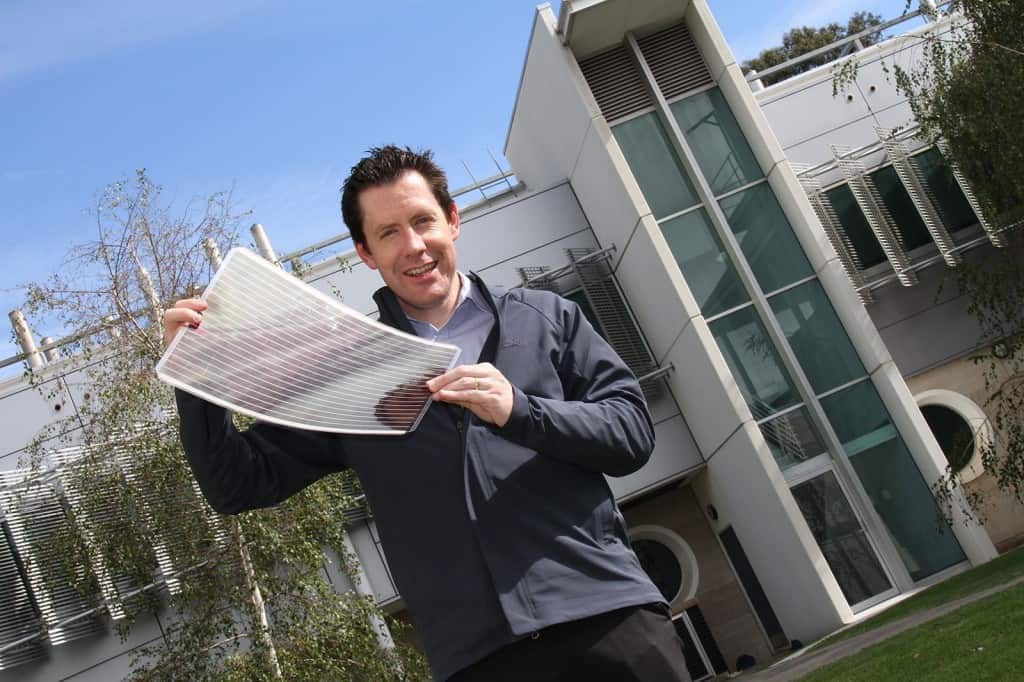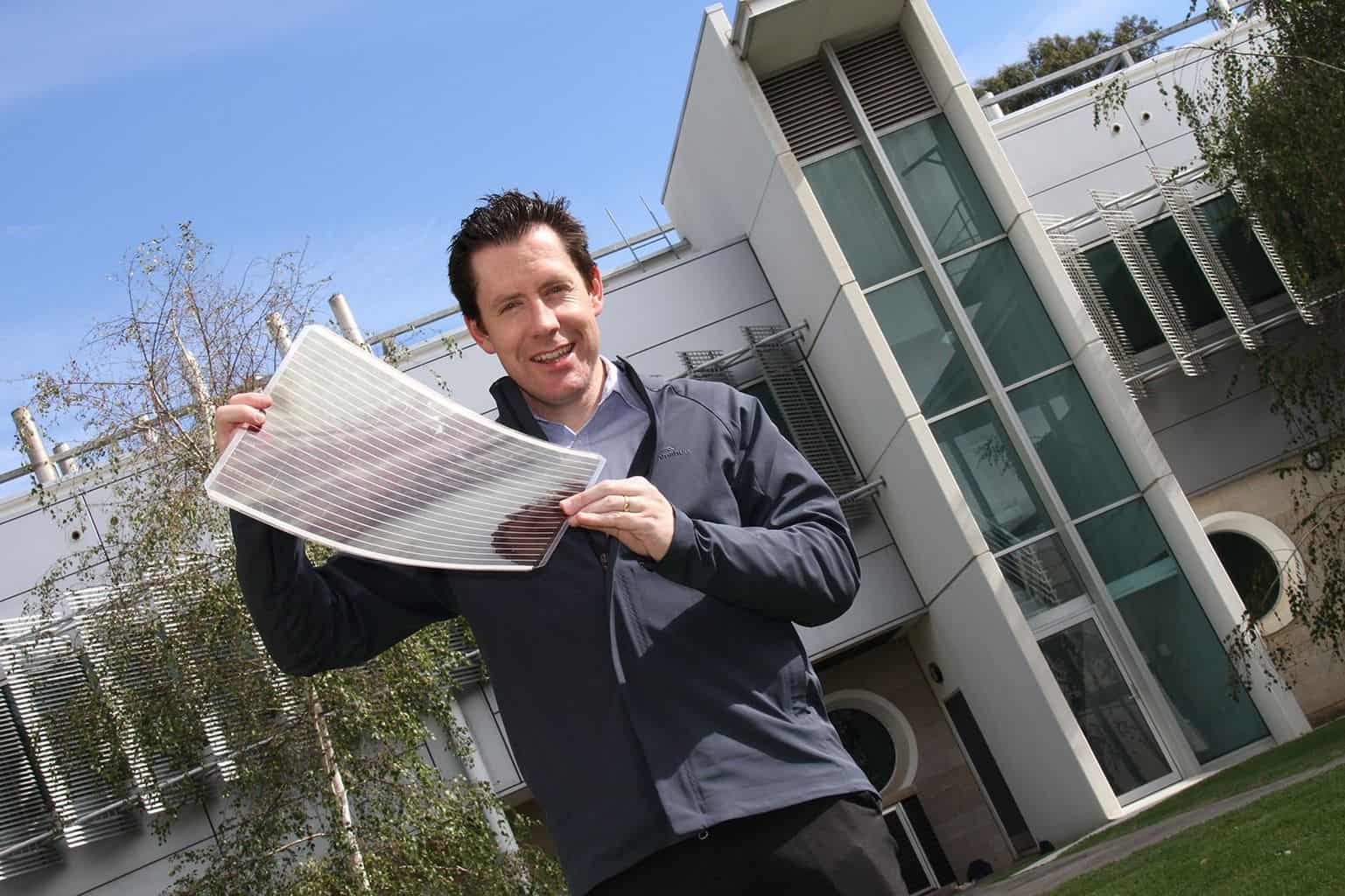 According to CSIRO materials scientist Dr Scott Watkins, printing cells on such a large scale opens up a huge range of possibilities for pilot applications.
The new printer is a big step up for the VICOSC team. In just three years they have gone from developing cells the size of a fingernail to cells 10cm square.
Now with the new printer they have jumped to cells that are 30cm wide.
Using semiconducting inks, the researchers print the cells straight onto paper-thin flexible plastic or steel. With the ability to print at speeds of up to 10m per minute, this means they can produce one cell every two seconds.
"We have been working with BlueScope for the last six years with the aim of the technology being integrated into the steel roofing material so it is actually part of the roof rather than something you add on separately," Dr Watkins says.
As the researchers continue to scale up their equipment, the possibilities will no doubt become even greater for the metal roofing sector.
LYSAGHT CUSTOM ORB ACCENT ROOFING 
As we have mentioned in this special feature, traditional corrugated steel has been a part of the Australian building landscape for over 150 years. Even after all this time, 'corro' continues to be a popular choice for both residential and commercial applications.
One option that is well-known among builders, designers, architects and home owners alike is Lysaght Custom Orb roofing. The range recently received a bit of a facelift, resulting in two new products that allow for a bolder corrugated roof line that is well-suited to new builds and renovations – Custom Orb Accent 21 and Custom Orb Accent 35.
"Many of our customers have told us they are looking for more corrugated roofing options, particularly for large industrial and commercial projects," Lysaght national marketing manager James Cummins says.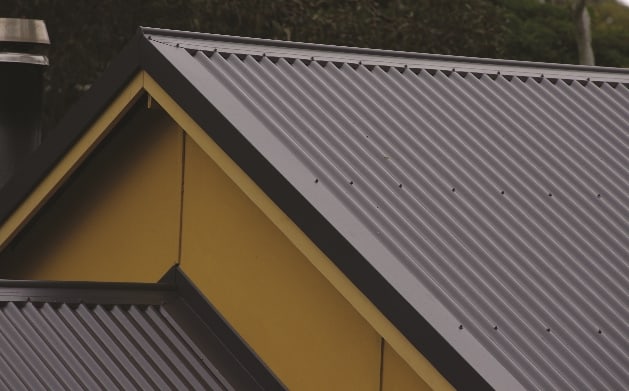 "The new Lysaght Custom Orb Accent range allows the designer to still utilise a corrugated profile, but choose one that has a scale and visual presence that is more in keeping with large roof and wall areas."
The deeper ribbed profiles mean that Custom Orb Accent is stronger than traditional corrugated steel, giving it greater spanning capacity and resistance to damage. The wider, more rounded ribs also give the products greater water carrying capacity, meaning they can be used at lower pitches.
Both products have been fully tested to comply with Australian Standards at Lysaght's NATA-accredited product testing facility and are available in unpainted next generation Zincalume steel, with Colorbond steel Ultra and Metallic colours available by special order.