Oregon: where has it gone?
The use of Oregon, or Douglas fir, was very prominent in Australia some decades ago. Now, as the supply of timber has changed, so too has the ability to use this once sought-after species in local construction. But what is the reason for this?
About a month or so before Christmas an old mate of mine, a semi-retired builder, asked me what had happened to all the Oregon – or to give its proper name, Douglas fir.
Paul had been asked to do a slight extension to a fairly grand house he had built in the early 1980s. He needed to match up some large Oregon posts and beams, and he was obviously having some trouble.
Back in those days on Sydney's northern beaches, everything was stick built and predominately Oregon. I worked for Whitakers/Millars Dee Why at that time and we could hardly keep up with the demand for Oregon re-cut out of flitches; six inch thick slabs from 12-24 inches wide. In fact the whole of Sydney was an Oregon timber market and just about every suburb had its own timber merchant with a resaw, usually a Robinson or Stenner bandsaw.
From the late 19th century, Sydney had become a softwood market working on the basis of importing large end section timber – sometimes logs – and re-cutting it to the required size. In the early days very large mills were located around the inner harbour foreshores, such as George Hudson's at Blackwattle Bay, Glebe and Eaton's at Berry's Bay, North Sydney. These mills took care of the re-sawing, but as the demand radiated away from the inner city and road transport improved to ship the bulk timber off the wharves, suburban timber yards sprung up.
Back in the early '80s my mate Paul would have only needed to come down to the yard at Dee Why, order his posts and beams in basically whatever length he wanted and they would have been on the job the next day.
Today, of course, finding a timber supplier that not only has the facilities to re-cut timber but also has a stock of Oregon flitches is a job on its own. There are still a few old time merchants around but they are getting fewer and harder to locate.
Why the depletion?
The industry has changed considerably over the last 30 years or so with resource security, sustainability and environmental concerns originally put forward as reasons why we had to change how the industry went about its business.
Throughout the 20th century, Oregon was probably the most well-known timber in the world. Enormous volumes of construction grade flitches and joinery grade dimensioned timber was exported from North America to all corners of the globe and Australia was no exception, with the Sydney and Adelaide markets taking large quantities on a monthly basis.
Oregon was also well known in the other states but Sydney had moved away from local production for general timber framing, such as hardwood and Cypress, because of availability and handling. With Oregon being lighter, easier to use and available in a wider range of lengths and sizes (basically off the shelf), it was better suited to the domestic housing market.
South Australia had very little local timber production and there was a need to bring timber in – whether it came from other Australian states or from North America made no difference; again availability and functionality was the key.
In fact Adelaide was such a good market for Oregon that special boats, six mastered schooners (all made out of Oregon), were built in the early 1900s to ship timber from the west coast of North America direct to Port Adelaide. One of these boats, originally called the Oregon Pine, was abandoned in Port Adelaide harbour in 1930 after delivering a cargo of lumber; it is still officially listed on the Australian National Shipwreck Database as the Dorothy H. Sterling.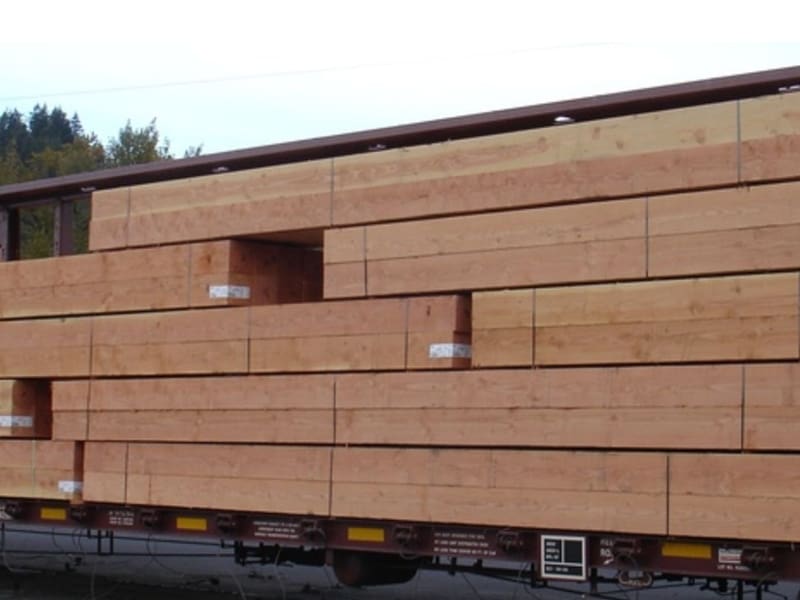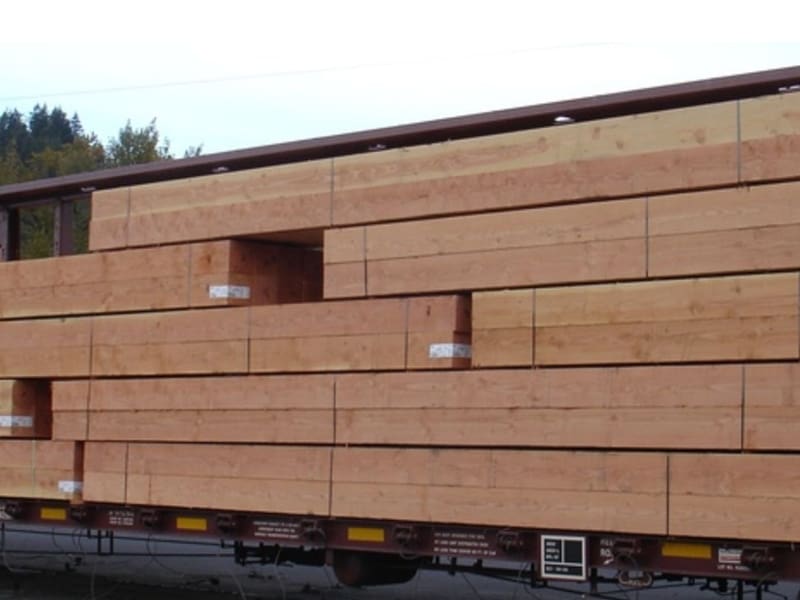 Douglas fir is another one of those unique timbers that is officially named after another species grouping: it is not a 'fir' or a member of the Abies species at all, but in fact it is from a separate genus called Pseudotsuga.
Unlike our native 'pines' that were so called because of their resemblance to true pines that our early European settlers knew from back home, the Douglas fir got its name from the botanists that examined the samples returned to Britain by the Scottish botanist David Douglas. It had first been recorded some 40 years earlier in 1790 by another Scot, Archibald Menzies, on an expedition to what is now the west coast of Canada.
Some 60 years passed before it was seen to be an altogether different species. It was first thought to be a pine, and it is still referred to as 'Oregon pine' by some. From there they thought it might be a spruce, a false cedar like Western Red cedar, a fir, which obviously stuck when they called it Douglas fir after the botanist, David Douglas, and lastly a hemlock, which botanically it more closely resembles.
It wasn't until 1867 that, due to the different cone structure, it was indeed determined to be a completely different genus. The species name Pseudotsuga, meaning false hemlock (Hemlock species name is Tsuga), was coined.
The Douglas fir from North America has the botanical name Pseudotsuga menziesii and is also unique in that it comes from a small group of trees all of which are referred to as Douglas fir. There are between five and seven individual species; again depending on which botanists you listen to, they are all from the northern hemisphere growing around the northern Pacific rim. There are four species in Asia, one in Japan and three on the mainland (predominately in China) and of course, Oregon from North America.
That's where the bulk of discussion of species number comes in as there are three recognised varieties: Coastal (which is the original – first to be identified), Rocky Mountains and Mexican. The latter has its own botanical name,
Pseudotsuga lindleyana, while the Rocky Mountains trees are labelled as Pseudostuga menziesii var. glauca. The argument continues that they are all part of one species and only have slight growing variations due to altitude, soil and weather conditions depending on where the trees grow, which is from the south of Alaska, down the coastal strip to California and down the Rocky Mountains from northern Canada to central Mexico.
Back in the flitch cutting days we often had timber from Vancouver Island, coastal USA as well as some of the inland mills of Washington, Idaho and Oregon state. You certainly couldn't pick any difference between coastal and Rocky Mountains' timber.
The turning point
In the 1980s timber merchants were told that for environmental reasons, supply of Douglas fir would have to change. Flitch would become harder to supply, the North American Spotted Owl was in danger and old growth forests, the owls' only habitat, would have to close. With only young re-growth or plantation timber available, the mills would need to gear up for scantling type production (dimensioned lumber such as 2 x 4 etc) and therefore building methods would have to change to accommodate the supply.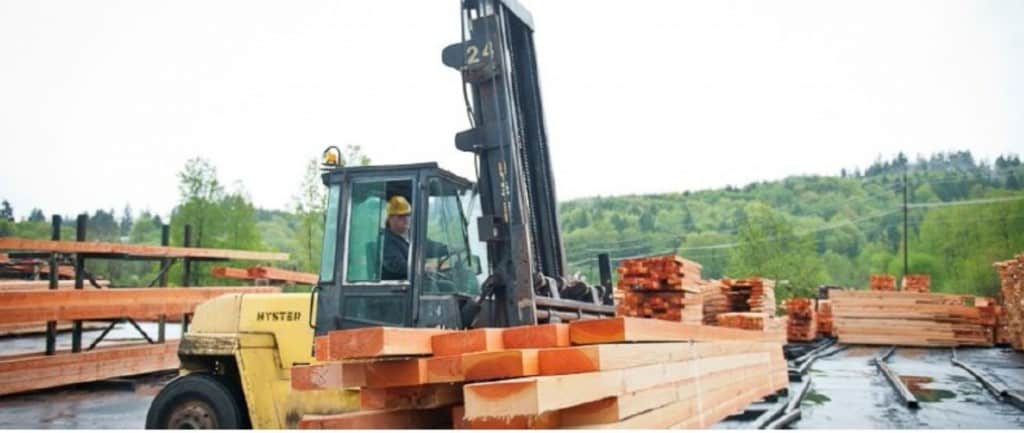 This change in the supply base really drove the move toward truss and frame construction and the development of engineered wood products such as glulam (already in the market but not cost-effective), I beams and LVL to supplement the loss of the large end section sizes and long lengths readily available from re-sawn Oregon.
As it turned out this move away from remanufacturing at the timber merchant really played into the hands of the softwood plantation growers away from North America and allowed our plantation growers to get into the market.
There is no doubt that the environmental push worldwide in the 1970s and '80s to move out of harvesting old growth forests, regardless of how well they were managed (like many of the hardwood forests here in Australia or the Douglas fir forests of North America), has accelerated the acceptance of plantation timber giving return to the investors long before they may have expected. A consequence here in Australia is that we are not keeping up with what will be the future demand – not enough trees are being planted.
Checking around recently it seems that out of all the timbers in North America, Douglas fir is of the least concern from a sustainability perspective. There are large volumes of forest areas available for logging and all the sawmills are legislated into reforestation programs (most indicate they have be doing so long before government involvement: saying they recognised years ago that without trees they had no business).
The Spotted Owl is in danger once again, this time not from logging but from another owl – the Barred Owl – which is trying to take over the Spotted Owls' habitat. Now the conservationists are looking for the loggers to help save the Spotted Owl by shooting the Barred Owls as they go about their work… how the wheel has turned.
Douglas fir, or Oregon as we knew it, is readily available and a couple of the importers echo the views of the North American sawmillers. Flitch is available, however for the most part the infrastructure is long gone. Cost of onsite re-manufacturing would now be an enormous impediment to cutting scantling in a suburban timber yard, let alone the space needed for flitch stock, sorting and packing.
For the few who still do cut the odd flitch it's just for very specialist use, which is reflected in the cost; a fact that Paul was keen to point out when he received the account for his posts and beams.
Ted Riddle has 47 years' experience in the timber industry as a merchant, importer, producer and marketer.