Delivering the modern bathroom
Bathrooms are a focal point in many homes, so it is imperative for builders to stand out from the competition by delivering a bathroom that goes one step beyond the standard. From products that incorporate technology to those that look a little bit different, Building Connection has highlighted some of the more unique product offerings on the market.
Open top spout tapware
With an aim to deliver sophistication and resort-style luxury to the bathroom – as well as something a little bit different – Australian tapware brand Dorf has launched its new Epic Cascade range.
An extension of Dorf's Epic tapware collection, this new range combines strong, sculptured design lines with a decadent, cascading water flow that is visible via the open top spout.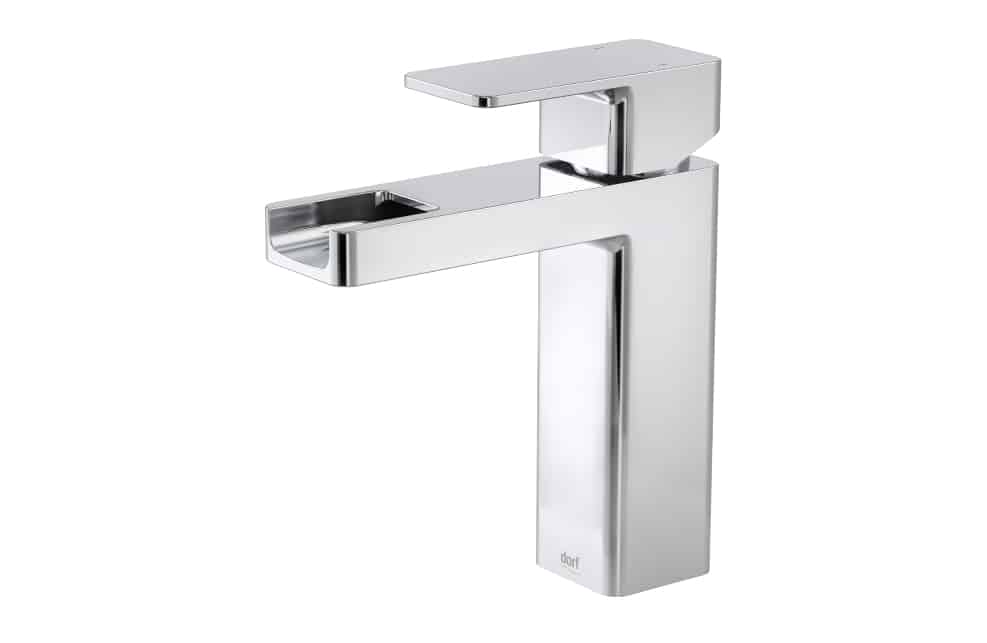 The range, which includes a basin mixer, wall basin mixer, wall basin outlet and bath outlet, encompasses precision engineering and clever in-built technologies. This includes Dorf's Sure Fit installation system, which guarantees square alignment of the outlet to the backplate for quick installation.
The basin mixers have also been engineered to deliver optimum water efficiency, achieving a WELS six star rating.
Interestingly, this range has been designed and engineered in Australia to deliver a balance of style, form and function to any bathroom.
www.dorfepic.com.au
Bluetooth-enabled showerhead
The Moxie showerhead from Kohler is a Bluetooth-enabled showerhead that can stream crisp and clear music, talk and podcasts into the shower stall with no distortion in the sound quality.
The chrome funnel-shaped showerhead has a white silicone interior that houses 60 angled nozzles around its perimeter. The integrated wireless speaker fits inside this and is held in place by magnets.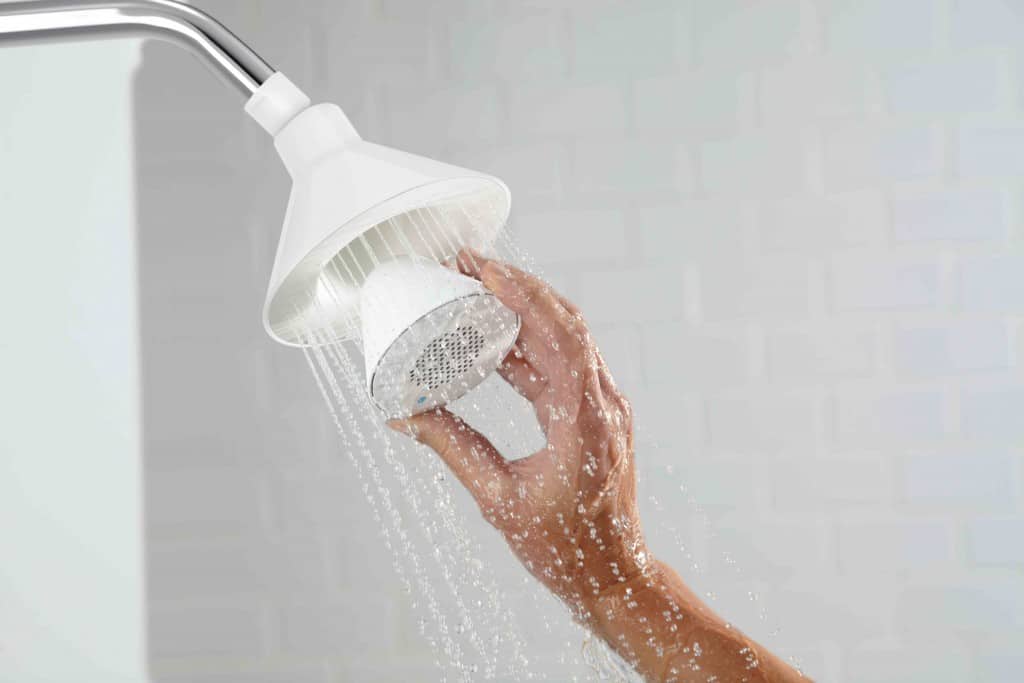 Pairing of the Moxie with a Bluetooth-enabled device can be achieved by pressing and holding the single button on the front of the Moxie speaker to activate the pairing (range within 10m). Next to this button is a small light that indicates both connectivity and if recharging of the lithium battery is required – this can be done by removing the speaker and recharging via the USB lead provided. Each charge gives about seven hours of use.
The showerhead comes in two sizes (12.5cm shower rose and 20cm) with a 1.5W speaker and a WELS three star rating.
www.kohler.com.au
Push button thermostats
The new ShowerSelect concealed thermostats from Hansgrohe, which will be available in Australia in 2015, use a shut-off valve which allows a user to turn the flow of water on or off by simply pushing the Select button.
The square basic shape, measuring 157mm, suits tiling grids of any size and complements the modern bathroom.
The ready-to-use sets are available in five different versions, ranging from a thermostat with an on/off function for a single shower through to a combination featuring a shut-off valve and up to four different shower functions.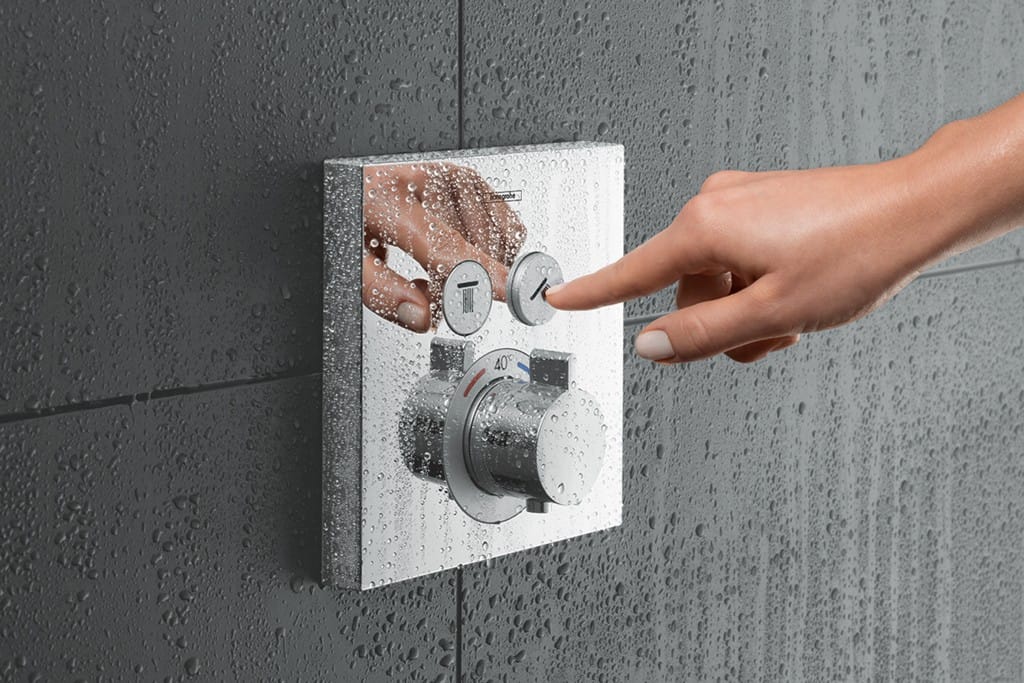 Users who are young, physically challenged or elderly will welcome the ergonomic and simple operation of the product and easy-to-read symbols. There is also an option to install the Select buttons so they slightly protrude when in the shut-off position, making it easier to locate them by touch.
All versions can be mounted over iBox universal, a basic concealed set designed to work with all common installation systems, connections and fittings. The multi-functional box can accommodate over 200 versions of ready-to-use sets of both Axor and Hansgrohe brands, offering 16 different solutions.
These solutions range from a single level shower and a thermostatic bath and shower mixer all the way through to multi spray overhead showers.
www.hansgrohe.com.au
Matte black tapware and accessories
Those looking for a striking contrast to an otherwise neutral bathroom décor can create a sense of drama and mood with Caroma's Liano collection of bold new mixers and accessories.
Following the latest interior design trends, the distinct black finish enhances the look of a bathroom, offering a contemporary appearance that will undoubtedly be welcomed by many clients who are looking for ways to create a bathroom that is both striking and modern.
The Nexus mixer range, which includes a basin mixer, bath/shower mixer, overhead rain shower, bath outlet and sink mixer, is distinguished by its matte black finish and a timeless, cylindrical form. The basin mixer features a 35mm cartridge and carries a WELS six star rating for superior water saving.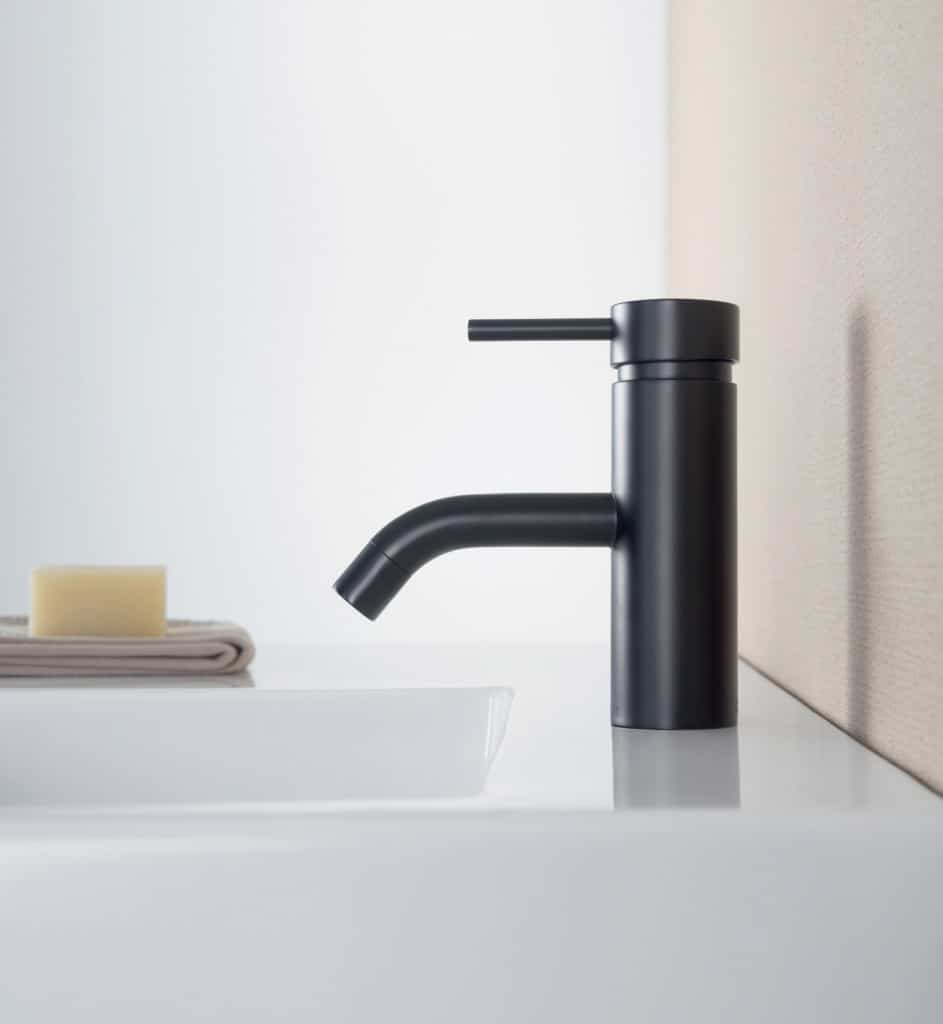 Each mixer in the range features an easy-to-grip pin lever handle for simple water control as well as flexible and soft PEX hoses.
A suite of accessory pieces including a toilet roll holder, robe hook, towel ring, towel rails, soap dish and a glass shelf complement the mixers and have also been finished in a deep black hue to enhance the look of a bathroom.
If your client is not a fan of black tapware and accessories for their bathroom, the range is also available in chrome.
www.caroma.com.au
Coloured toilet seats
White and chrome have long been the mainstays of the Australian bathroom, but these traditional hues are set to give way to bolder palettes and colour accents in 2014 as international trends hit our shores.
According to Reece, colour is playing an increasing role in Australian bathroom design as consumers seek to create unique and personalised bathroom spaces.
Bringing colour into the bathroom doesn't have to be intimidating – the right product choices and small bursts of colour can transform any bathroom space.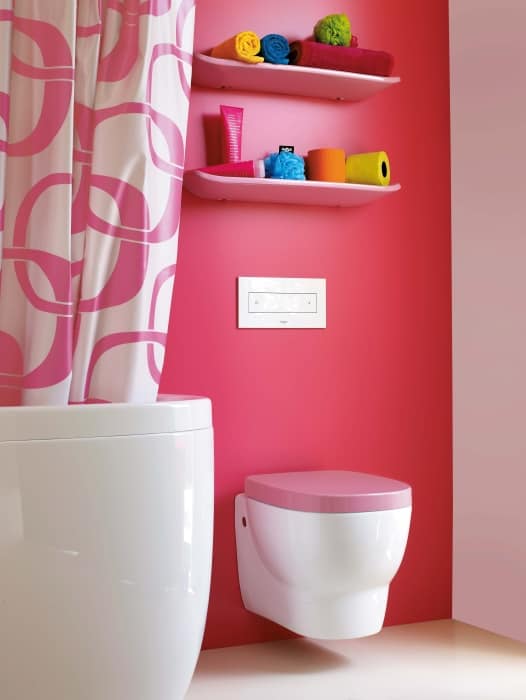 For those clients who are looking to make a bold statement, there are now plenty of bright colour accent options available for the bathroom from Reece. This extends not only to accessories such as soap dispensers, towel rails and tapware… the opportunity to inject a bit of colour into the bathroom can even reach as far as the toilet.
This includes the vibrant and youthful Mimo wall hung pan from Swiss manufacturer Laufen, which brings compact spaces to life with its playful use of colour. It is a great choice for those wanting to inject a sense of liveliness and fun into the bathroom space.
www.reece.com.au
Wirelessly controlled shower
Showers with wireless controllers provide an enhanced showering experience and add a bit of luxury to any bathroom, as well as flexibility when designing for a renovation or a new build.
The Mira digital shower mixer range, available from Thornthwaite Technologies, offers builders another alternative to the more conventional mixers for showers. This range features a choice of four wireless controllers that allow the user to pre-program functions to suit their own preferences including the temperature setting, warm-up mode, clock display and eco setting.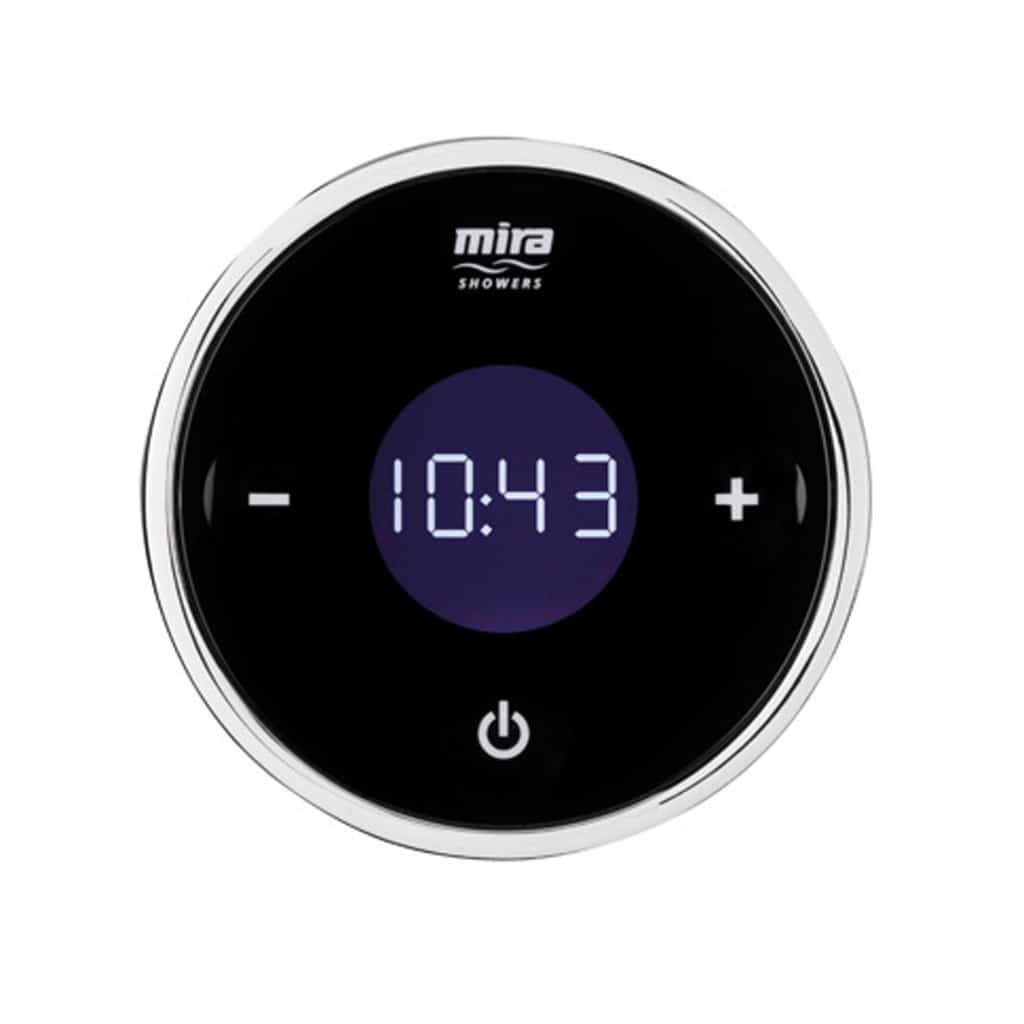 An optional four-mode showerhead can deliver 8L of water per minute while the digital mixing valve controls the temperature of the water and can adjust to any changes in hot or cold supplies almost instantly.
The digital mixer can also be mounted away from the shower control so that it's hidden in the ceiling, under the vanity or in the cavity wall. The shower control then connects to the digital mixer using wireless technology.
An additional wireless controller is also available and can be used up to 10m away.
www.mirashowers.com.au