Aussie company UBIQ has produced an alternative to traditional interior and exterior cladding products which is robust, recyclable and suitable for both internal and external applications. Callum Fitzpatrick reports.
Choosing the optimum cladding for a building is never a straightforward task. There are a seemingly endless number of considerations – the complicated requirements put in place by the designer, whether you're dealing with a residential or commercial job, the environmental conditions on the site in question… the list goes on.
With this in mind, Australian manufacturer UBIQ has introduced a range of strong and lightweight sheets, dubbed INEX. Designed as a durable catch-all solution, INEX boards are equally as appropriate for internal and external walls (hence the name INEX), with options also available for ceilings and floors. The product is also resistant to water, mould and termites, and is suitable for use in bushfire-prone areas.
By incorporating fibre-reinforced Engineered Cementitious Composite (ECC) technology, UBIQ claims it has been able to produce a board that is low-carbon, without scrimping on performance. The magnesium oxide-based board is comprised of 40% post industrial recycled materials, is toxin free and is 100% recyclable.
"Magnesium oxide is one of the most user-friendly building products in the world. That's because it can be produced into a cement state with a carbon neutral result," UBIQ NSW sales manager Bruce Durham says.
"What's more, the same board you use in the bedroom can also be installed in a wet area, such as the bathroom."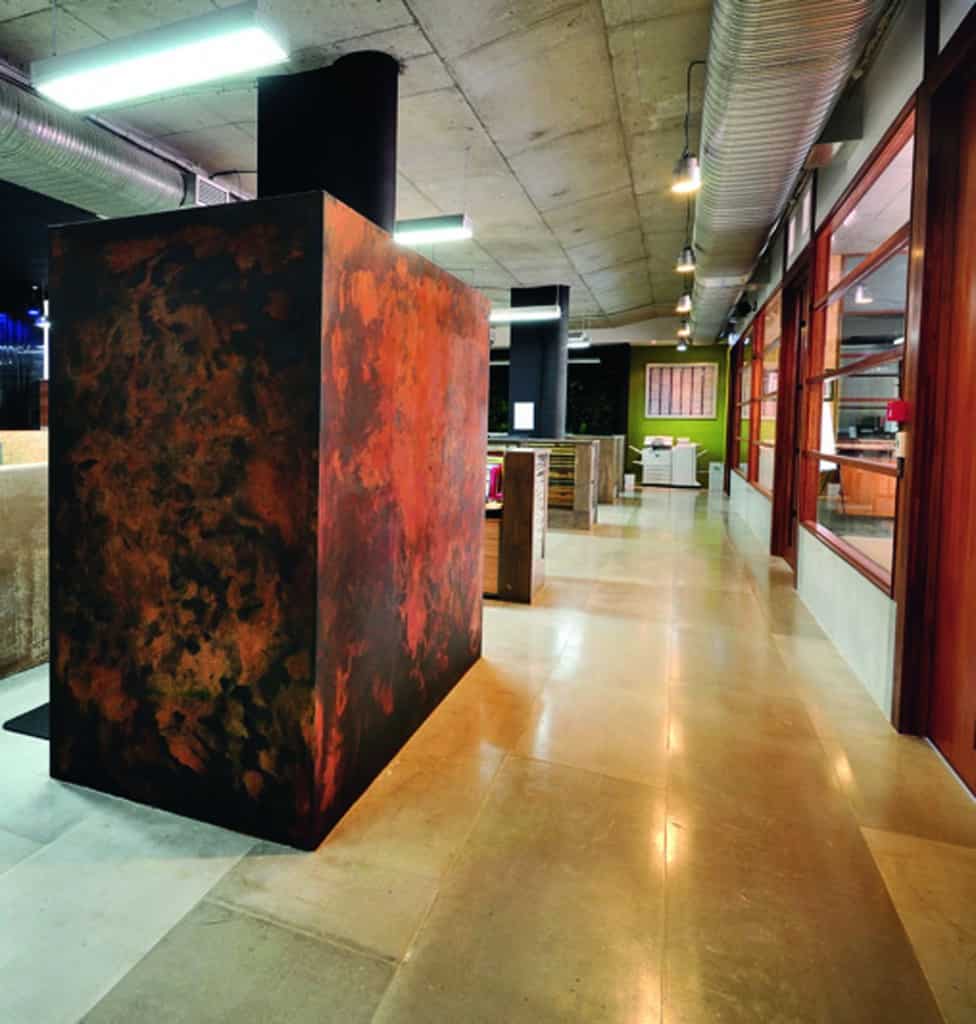 As well as making life simple for builders, the INEX boards were designed with the reseller in mind, allowing them to carry just one line of stock. The three products in this INEX line are INEX Floor, INEX Renderboard and INEX Weatherboard.
INEX Floor is produced in two basic thicknesses – 16mm and 19mm. The 19mm version is primarily for commercial use and the 16mm is for domestic applications. It's ideal as a substrate for tiles or carpet, but it can also be used on external decks where a step down is required.
The INEX Renderboard and Weatherboard products are optimised to remain dimensionally stable as a wall cladding material. The Renderboard has a raw concrete-like appearance on the smooth side, and a textured finish for multiple render system applications on the rough side.
The Weatherboard has a concrete look on the smooth side – great for paint applications – and the rough side has a linear textured finish for designers opting for a timber-grain weatherboard look.
The long edges of the boards are precisely profiled to allow for easy installation and accurate overlaps, resulting in sharp horizontal lines, and a tongue and groove joint down on each short end guarantees a flush, tight fit.
What's more, both the INEX Weatherboard and Renderboard are non-combustible and are rated to bushfire attack level BAL-FZ and fire resistance level (FRL) 60/60/60. This meets Australian Standard AS3959-2009 Construction of buildings in bushfire prone areas Section 9, via testing to AS1530.4-2005 Fire resistance tests of elements of building construction.
Bruce points out that this is a major advantage, as no additional fire-rated plasterboard is required for installations in bushfire areas.
"If you're building in an area that is particularly bushfire-prone, you're going to need a wall that's suitable to BAL-FZ levels," he says.
"Most traditional solutions would require an additional fire rated plasterboard in a BAL-FZ area to achieve adequate protection. The cost of that is nearly the same as the INEX Weatherboard alone, so you're presented with a very significant saving."
Bruce adds that INEX also presents an opportunity to protect for the future, as fire zones are constantly changing with the times.
"The Government is currently in the process of rezoning fire areas, so a home that didn't need a high protection before might need it down the track. That doesn't mean that builders will have to rip down houses and rebuild them, but if they're going to be renovating or building extensions, any materials will have to comply with the BAL-FZ rating."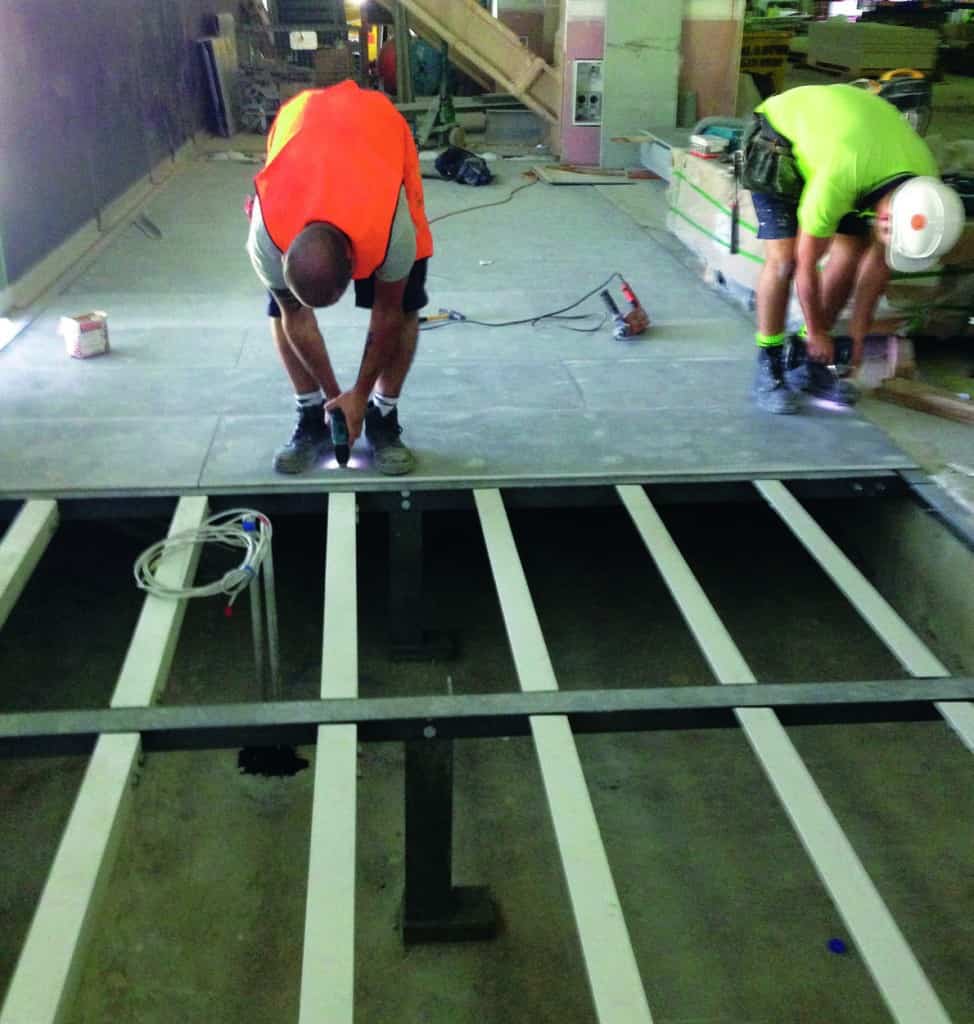 The INEX range has also been produced with ease of installation in mind. Bruce says that due to the lightweight nature of the sheeting, only one person is required.
"It's basically a locking system. The boards are tongue and grooved on the end so they butt into one another. Once you screw the first board along the studs, the next one is placed over the top of it and screwed in nicely. There is no need for a string line because the board sits perfectly straight on the flushed area."
Also, because INEX boards are cold cured, there is no heat involved during the manufacturing process. That means that a dimensionally stable board is produced, which isn't prone to movement. So even if it's exposed to excessive heat or cold, there won't be any expansion or contraction.
"It truly is a product that has been made with Australian conditions in mind," Bruce adds.