With the help of donations and volunteers, Habitat For Humanity continues to provide homes for Australians who may otherwise not be able to afford them, writes Darcy Wilson.
Charity begins at home – or so the saying goes. In Habitat For Humanity's case though, it's more a matter of 'charity begins with a home'. For several years now, Habitat's Australian branch has been soldiering away locally, quietly helping to build much-needed homes for low income families who'd otherwise struggle to afford one.
House prices have risen drastically over the last decade – and while the property market's blazed a fierce trail for at least a decade, the same can't be said for incomes. This disparity has lead to a situation where housing affordability has become a much bigger problem for more Australians. For many on low incomes who don't already own a house, the dream of building or owning a home has all but disappeared.
Recognising this issue – and the massive difference that home ownership can make to a family's overall security and well-being – Habitat For Humanity has so far partnered with more than 140 families to build houses across Australia in New South Wales, Victoria, South Australia, Queensland and Western Australia.
Krystal and Evan Johnson and their three children are one such family. Having struggled financially for quite some time, the Johnsons were living with Krystal's parents, finding it impossible to afford to rent a house.
"It's amazing – the great work Habitat For Humanity is doing", says Krystal. "If we didn't have their help, we would be stuck here with our parents, for the rest of our lives as we just can't afford to rent."
The Johnson family's home – one of three built for Habitat For Humanity's Crib Point project, was finished late last year and three families have all happily moved in.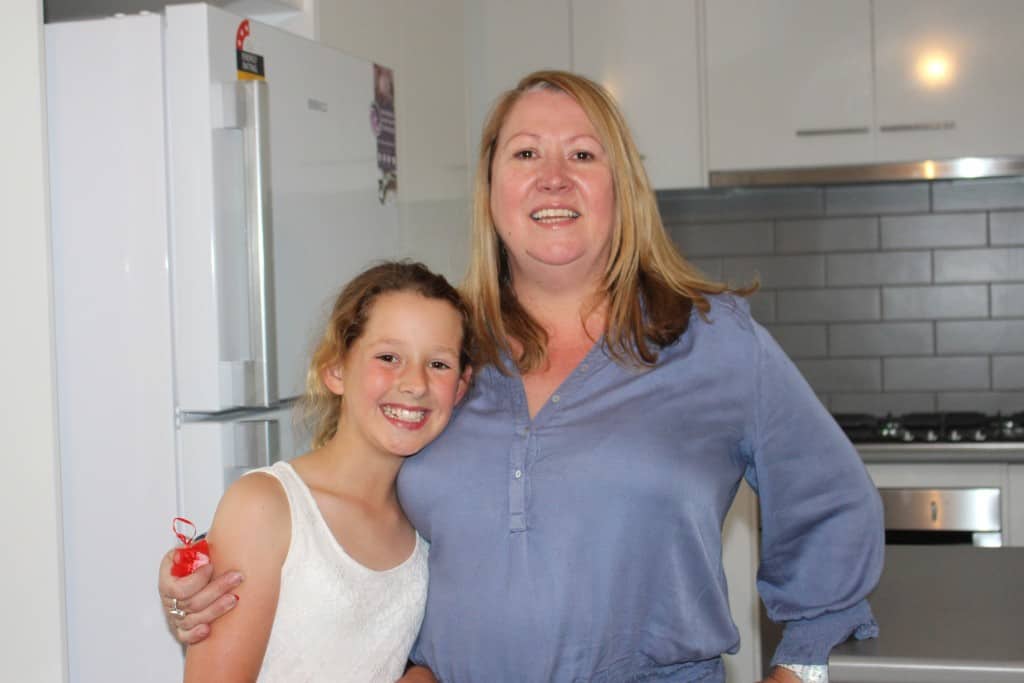 How it works
To be clear, Habitat For Humanity Australia's home building program isn't about giving away houses. Under the program Habitat For Humanity works with partner families to build the houses they'll live in. Rather than gifting the houses outright, the program provides the houses to partner families along with a 20 year, interest free loan for 95% of the market value of the home.
Partner families are heavily involved in the entire process, contributing 500 hours of their own time towards the planning and construction of the house they receive. This part of the agreement is seen as a part-investment in the house – a 'sweat equity', in Habitat For Humanity's words – amounting to the 5% of the home's market value that's taken off the value of the loan.
Sustaining the model
Habitat For Humanity is a not-for-profit organisation – but programs like these can't run on goodwill alone. The repayments for the houses built under Habitat For Humanity Australia's Home Building Program go directly into funding new houses, and the program also benefits from both corporate and individual donations and volunteering, as well as generous contributions from building material suppliers and manufacturers.
One such donor is USG Boral, which recently donated its new lightweight Sheetrock Brand plasterboard to help significantly with the cost and speed of construction of three homes at Habitat For Humanity's Crib Point project on Victoria's Mornington Peninsula.
"We are pleased to help the local families and communities assisted by Habitat For Humanity and are very proud to contribute our brand new Sheetrock® Brand Plasterboard to this worthy housing project at Crib Point.", say Tony Charnock, USG Boral's Senior Vice President (Asia Pacific) and Executive General Manager (Australia).
In recognition of Boral's help, Habitat For Humanity's Executive Director Philip Curtis says "USG Boral is an innovative leader in building products and their support means our homes can be built more efficiently and sustainably and at a lower cost to help provide families in need with great hope for their future.
"We really appreciate Boral's support and commitment to our vision, which is a world where everyone has a decent place to live. We help Australian families who are struggling to achieve security and stability to own their own home and become thriving members of their community."
In addition to USG Boral, many other companies have offered sponsorship and gift-in—kind support for the program too, including organisations likethe Origin Foundation, Commonwealth Bank, Dulux, Nissan, Ernst & Young, Proctor & Gamble, Newell Rubbermaid, Stanley, Selleys, Tarkett flooring, Ashurst, and Kennards Self Storage, among others.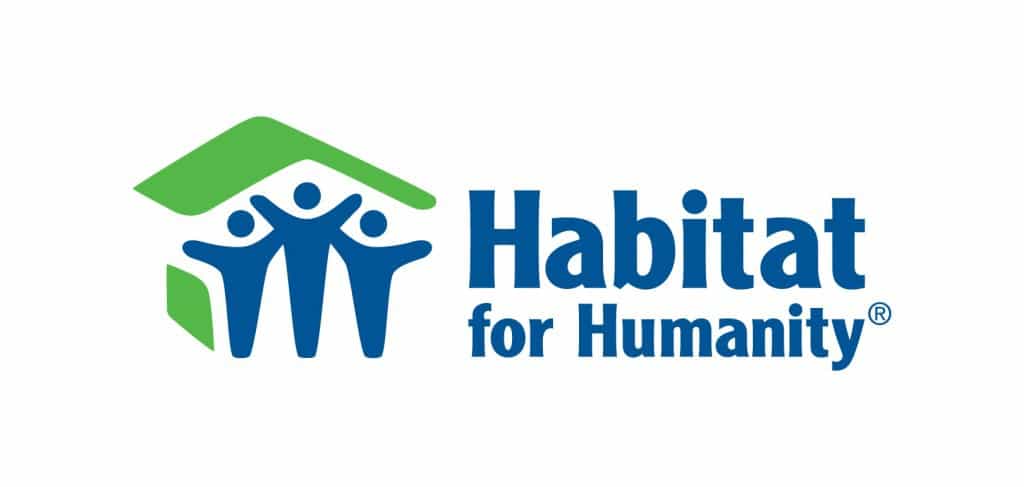 What's on Habitat's agenda for 2015?
Habitat For Humanity has a busy year planned across Australia. In Victoria, Habitat plans to launch a new project in Geelong. Land has already been acquired for the project, and preliminary planning work is underway to help provide more homes for those in need.
Habitat Victoria is also continuing its project in Drouin, South Gippsland, where three homes are currently under construction, and another three homes are being completed at Habitat's largest Australian project in Yea, in Victoria's north east. Five homes have already been completed at the Yea project, which was created specifically to help families affected by the 2009 Black Saturday bushfires make a fresh start and get back on their feet.
Habitat For Humanity also runs a 'Brush with Kindness' rebuilding program, under which teams of volunteers help with home maintenance. This program's currently being extended to help families in suburban Melbourne.
For the past few years the Brush With Kindness program has been focused on bushfire-affected families in rural and regional areas, but it's now shifting its focus to offer assistance to families in need across Melbourne.
Recently a family with a severely disabled child received help from the program, having much needed maintenance work done on their home – including painting work. Similar projects are being carried out across Australia.
How to help
Habitat For Humanity is always on the lookout for assistance. Corporate teams looking to help as volunteers on their home building projects and Brush with Kindness activities are always very welcome to assist, as are qualified tradespeople looking to help lend their support either as full volunteers, or by offering their services at a reduced rate.
Likewise, suppliers and manufacturers can lend their support with donations of products and building materials – or of course with financial donations.
Habitat also runs 'ReStore', a shop selling home improvement items, furniture, home accessories, building materials, work clothing and much more. The proceeds from ReStore go towards Habitat's home building projects, so buying from, donating to or volunteering to help with these stores also helps to support Habitat's work.
For more information on Habitat For Humanity's work and how to get involved, visit www.habitat.org.au.