A new wall-lining product from Laminex promises to significantly reduce installation times while creating dynamic commercial spaces. Jacob Harris explains.
Laminex has developed an interior wall-lining solution that's giving plasterboard a run for its money. According to Laminex new product design and development manager Max Ekins, the Clipwall system can be installed around five times faster than a traditional plaster wall, making it particularly useful when time constraints come into play. Add to this the ability to install a completely finished wall in one hit, and you're looking at some compelling advantages.
"We had a job not long ago where it was used as a bulkhead over a tiled floor, and the sequence of events made the Clipwall really valuable," says Max.
"A plasterer would have needed to drag the scissor-lift over the tiled floor numerous times to complete each step of the plastering process, but because we used Clipwall the whole job could be completed using the scissor-lift only once."
Listed as a finalist in the Australian Good Design Awards and tasked with fitting out the on-stage and winner's photography area, it would seem the appeal of this new product is catching on. And while Laminex is focussing predominantly on the product's commercial applications, looking forward, it may also prove useful in residential settings.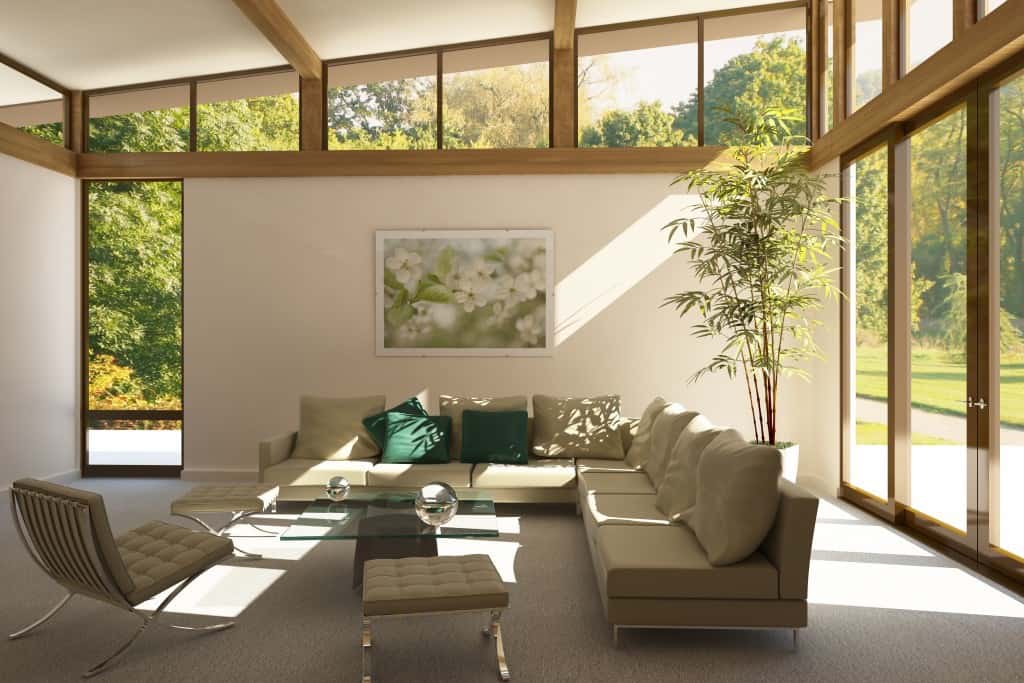 "We thought commercially we'd like to move away from bathrooms and kitchens and this is a good product for us to do that with, so our push is really into commercial but I'm sure residentially there'll be plenty of people wanting to have a crack," says Max.
The simplicity of Clipwall, and because it's readily demountable, also makes it a great option for temporary structures and displays that need to be put up, taken down and transported quickly and easily.
Made up of MDF panels with a melamine counter layer, Clipwall surfaces are impact, scratch and UV resistant, fire retardant and easily washable. The 600mm panels 'clip' together using a Uniclic tongue and groove system to create an almost seamless finish. For these reasons Laminex believes the product will significantly reduce maintenance costs when installed in shops, schools, hotels, or any high traffic environment where the walls are prone to getting knocked about.
A high-profile installation of Clipwall was recently undertaken by Renascent Builders and the Valcore Interiors Design Team as part of an upgrade of the boardroom and conference room facilities at the Novotel Canberra.
"The product itself was actually very good," says Walter Zaccaria of Valcore Interiors. "The Clipwall was easy to install; once you had the first panel fitted off correctly, basically all you had to do was check the heights of the panels, trim them down if need be and just put them on. Every second or third one you'd pin to the actual wall with a small staple gun through the tongue. For cladding a wall, or for a feature wall, it does a very good job and finishes well."
Indeed, Clipwall's finishes are one of its strongest selling points. From silicone and brushed metal, to its woodgrain range, the product offers a cost effective alternative to conventional options for patterned finishes such as timber veneer. Then there's the Deco range that can be directly printed on, to achieve a fully customised finish and unique branded aesthetic.
"Digital printing has really come a long way in the last couple of years. There are some amazing technologies that have been invested in Australia that give you the ability to really do fantastic large-scale prints of photographs, logos and company imagery," says Laminex marketing manager Joanna Baker.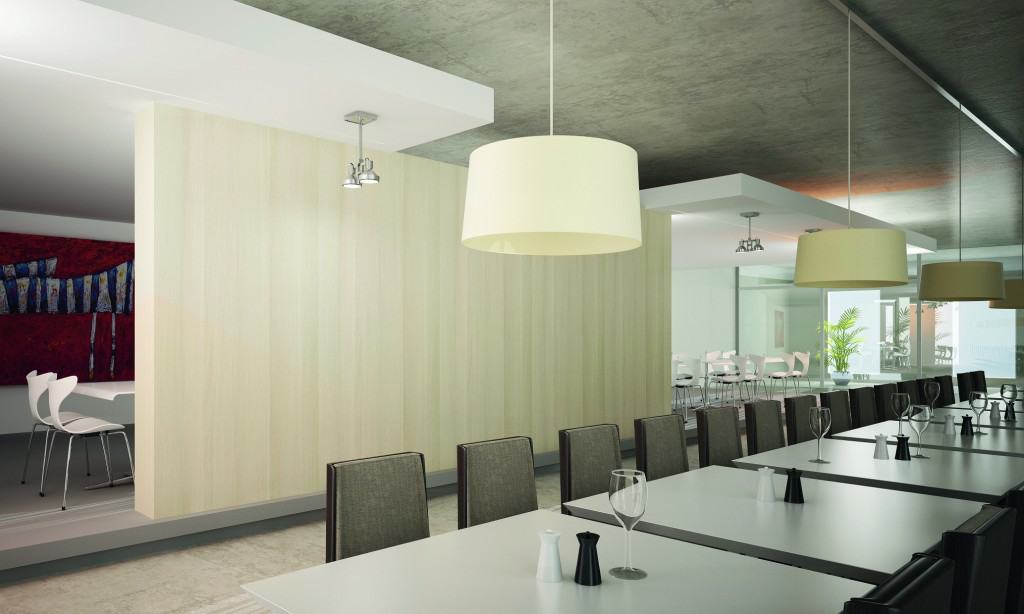 In the past, getting large scale prints or logos onto a wall often meant printing onto an adhesive vinyl wrap and then applying that to the existing wall. Printing directly onto the wall panels not only significantly reduces the labour involved but results in a blemish free final product.
Clipwall has been available in Europe for the last five years and has been successfully installed in many commercial buildings. It's relatively new to our shores though, so has yet to take a firm hold of the market. But with several new installations currently underway and the development of a solid database of sound reduction (Rw and CTR) reports, it will surely only be a matter of time before Clipwall becomes a regular fixture on commercial sites – and it may be just the thing for a residential feature wall or garage renovation.