NicKaz celebrates 20 years of success and transformation
Australian multi-million dollar and award winning company, NicKaz Commercial Interiors, located in the world class Norwest Business Park, celebrates 20 years of business success and its transformation to the centre of Sydney.
NicKaz Commercial Interiors founder and director, Kazan Hadden is still awe-struck by the company's rise from an inauspicious start. Launching the business from a cramped household garage 20 years ago, in The Hills district, to today being an Australian multi-million leading commercial interiors company, providing unsurpassed products and services, with local and global brands and businesses amongst its customers.
With a vision of offering the industry fresh and innovative solutions, Kazan set out with a steely determination to work hard and build a business renowned for providing highly personalised service, developing unique and flexible client spaces. Fast forward 20 years, and it's these same principles which underpin everything NicKaz does.
"With consistent hard work, heart and soul, NicKaz Commercial Interiors have transformed from a small business into a global, awarding winning company located in Sydney's north-west. And we're excited to announce our expansion into the Sydney central business district," Kazan said.
"Our 20th Anniversary celebrations and relaunch fits strategically with our next chapter and future direction for the business growth. Distinctive service has always been paramount, the epitome and major point of difference for NicKaz, and we are now accessible from locations in both Sydney's north-west and central business district.
"It is with enormous pride that we celebrate 20 years and thank everyone who has been involved in helping NicKaz become the business it is today. True partnerships with our customers and staff are a driving force behind our success. We look towards the next 20 years, our next chapter, with complete positivity and determination to deliver on the promises the business was founded on. And our Norwest office will continue to remain a constant reminder of our humble beginnings," Kazan said.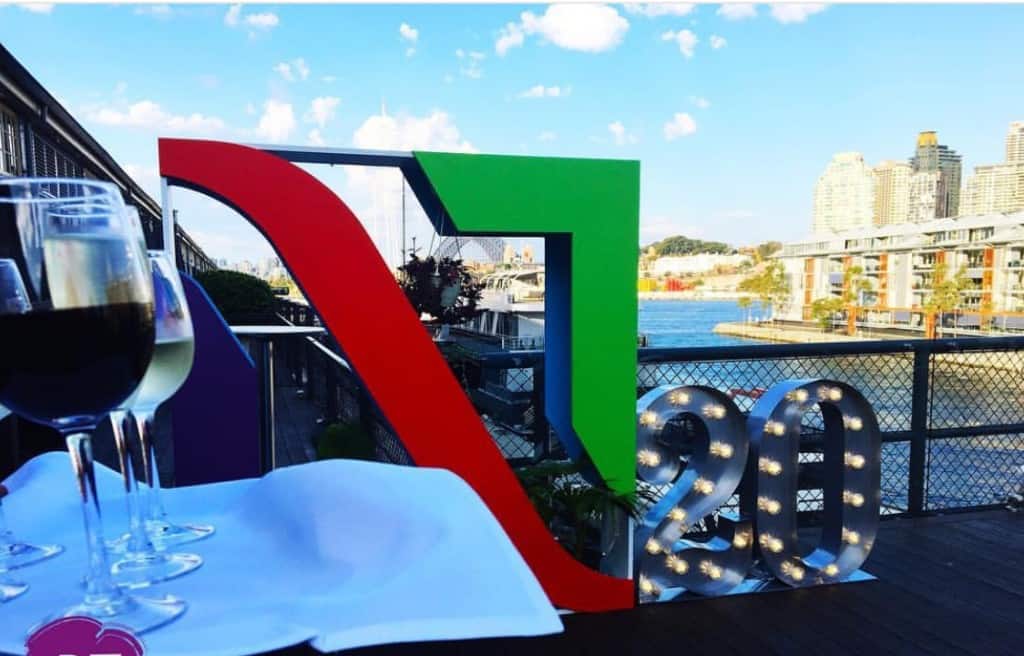 NicKaz 20th Anniversary and relaunch was officially celebrated on Thursday 10 November in style at The Loft, Dolton House, Jones Bay Warf, with The Hills Shire Mayor, Councillor Yvonne Keane, special guest speaker, Paralympian John Maclean, members of parliament and more than 150 guests including senior industry figures, clients and staff.
The Hills Shire Mayor, Councillor Yvonne Keane, congratulated NicKaz Commercial Interiors for 20 years of service to The Hills community. "The story behind NicKaz is truly inspirational. Kazan Hadden began operating his business from his very own garage. After 20 years of hard work and dedication, Mr Hadden has successfully built his company into an industry leader in interior fitouts," Mayor Keane said.
"I am simply in awe of the designs, the endless imagination and skill of Mr Hadden and his team. And, with 80 per cent of Norwest Business Park and surrounding suburbs sporting NicKaz creations, I'm sure that I'm not the only who shares these fond sentiments.
"I want to thank NicKaz for the spectacular work they are doing in our vibrant community and for the quality of life they are helping to deliver. Not only do they have the ability to develop beautiful spaces – they lead the way in design and, importantly, drive great commercial outcomes for their clients.
"I, for one, am thankful for their work and I can't wait to see what's next from the NicKaz team," Mayor Keane added.
Over the years, as much has been invested into NicKaz as a company as has been invested in giving back. NicKaz are involved in many charities including, Ride to Conquer Cancer, The World's Greatest Shave, the annual Property Industry Foundation charity for homeless children, the City2Surf, Steve Waugh Foundation Ride and more recently Kazan has been working closely with John Maclean and his foundation, which assists children in wheelchairs and their families.
John Maclean has raced at Olympics and Paralympics, rowed to medals, raced a Sydney to Hobart, swum the English Channel and incredibly learnt how to walk again after almost three decades in a wheelchair. Now partial paraplegic John Maclean – who conquered the toughest triathlon in the world, the Hawaii iron man – was inducted into Triathlon Australia's Hall of Fame and recently launched his latest book, How far can you go?
"How far can we go? There have been many changes within the industry over the years and many hurdles to overcome, but we have adapted, taken risks outside the comfort zone and grown with these challenges to become leaders in what we do. And the best is still to come," added Kazan.
At the most recent Hills Building and Design Awards, NicKaz was awarded two prestigious awards – the Best Interior Fitout and The People's Choice awards. These awards celebrate those who push new boundaries in interior design, landscape and architecture. Winning an award is a pinnacle achievement in the industry.
NicKaz specialises in design and construction across numerous industries, as well as specialising in refurbishments, alterations, refit, custom joinery and furniture.