Smart homes, smart revenue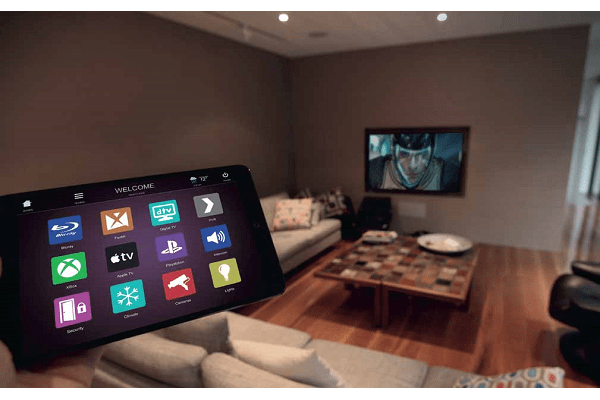 One-third of new homes and a quarter of renovations include smart wiring, which means greater sales value for builders. Paul Skelton explains.
You've probably heard about home automation, the smart home, the connected home, residential technology, custom integration and home control. You may even have ignored these concepts, thinking they were irrelevant to your business or, worse still, a passing fad.
The truth is, they are all the same thing – and growing in popularity. The National Broadband Network (NBN), tablet computers, wireless internet at home, and subscription movie andmusic services such as Spotify and Netflix have created widespread awareness of residential technologies.
Although builders will never need to know how the technology works or how to install it, they do need to know where to turn when the client says: "I want to control my lights."
The Custom Electronic Design and Installation Association (CEDIA) is the international organisation that works on behalf of systems integrators (the installers you need for a home automation system).
"As a builder, your task of taking a design from concept to handover may seem straightforward enough," a CEDIA spokesman says.
"However, in reality your role is complex and multi-faceted to say the least.
"You have to consult with clients, decipher plans from architects and designers, translate those plans to contractors, negotiate with suppliers, manage budgets and juggle timelines.
"All the while you must appease councils and deal with the unpredictable forces of nature.
"So, when it comes to technology, wouldn't you like to partner with just one contractor who has the skills, business acumen and professionalism to deliver on budget and on time?"
CEDIA-certified integrators will consult with you or your clients, at your request, to provide a customised solution that is user-friendly.
The added benefit of working with CEDIA and its members is that builders, architects and specifiers can gain continuing professional development (CPD) points. The association hosts a number of events for builders and specifiers, allowing them to ask questions about the installation process in an unbiased environment.
"There's an increasing demand for home networking, home automation, lighting control, home theatre, multiroom audio, HVAC control, security and surveillance, and energy management.
"A CEDIA-certified member is your single point of contact for all the technology in your project."
A CEDIA-certified member will take the risk out of dealing with several different contractors by providing a single integrated solution.
"What does that mean for you? No buck-passing and fewer people to co-ordinate, thereby reducing the chance of variance and unnecessary delays. In a word: 'accountability'."
Ben Green is the general manager of Push by Schneider Electric, the developer of an affordable, scalable control system.
Ben says the Australian smart home market will be worth about $3.2 billion by 2019, so now is the ideal time for builders to figure out how they will encompass the technology in their businesses.
"Home owners now believe that technology is a priority in home design – for example, lighting and mood setting, networking and connectivity, TVs and entertainment," he says.
"Further, investors want renter-friendly technology that adds value to a home's appeal, such as motorised blinds, lighting and climate control.
"And research has demonstrated increased value per square metre in a smart home's resale price."
From a builder's perspective, Ben says the focus should be on increased revenue and maintaining relevance in a competitive industry.
"For builders working on new houses, high-rise developments and townhouses, smart home technology offers a great platform for additional revenue and increased customer satisfaction.
"But it's also about relevance. With so many infrastructure products becoming smart – meters, lights, security, etc – smart home technology is highly relevant. It's also something that more consumers are asking for."
Recently, New Zealand's NZ Telecommunications Forum launched a consumer guide making it clear that a smart home needs to be wired for the best experience. International Copper Association Australia (ICAA) chief executive John Fennell says the Australian cabling and home technology industry has been pushing this message for a long time.
"The Australian industry developed the Smart Wiring Standard for home technology almost a decade ago and upgraded it as a code of practice in tandem with a quick guide for consumers."
The ICAA is a founding member of the SmartWired Association – a group that promotes the adoption of smart wiring around the nation.
"Although the smart home might have looked like a pipe dream a decade ago it's now a fast-growing market expected to be worth nearly $2 billion in two years," John says.
"Underpinning it is the rollout of the NBN with its promise of 1Gbps speeds, the rapid embrace of all things digital like high-definition movie streaming and automation, and the fact that the average home will have 29 web-connected gadgets by 2020.
"Smart wiring is a lot more than 'structured cabling', a term popular in the US for home technology infrastructure. Here, structured cabling is relevant only to commercial premises. Smart wiring is a much broader platform that covers wiring requirements for all home technologies across the whole house.
"Smart wiring is now in roughly one-third of all new home construction and a quarter of renovations. It's also got broad industry acceptance, with the Smart Wiring code of practice now backed by all the country's cabler registrars, NBN, most carriers, Telstra and even the Victorian Government.
"The Smart Wiring code of practice is one of the most advanced Standards anywhere in the world for getting home technology right and working with fast broadband technologies like ADSL, VDSL, fibre and now G.fast.
"Home automation is only one element of the technologies being deployed in the home, so wiring has to cater for all the functional elements of the modern home – now and in the future."
Ben says there is often some confusion about precisely what a 'smart home' is.
"A lot of people think that as long as they have a good wireless signal then everything will work seamlessly. That's a real problem.
"Wireless is an option, but in our opinion it's mainly for the renovation market. Hard-wired systems are so much quicker and more reliable."
For that reason, planning around a home's lighting requirements and data infrastructure should be done as early in the build process as possible.
"Because lighting is so important to mood setting inside a home, it's crucial to think about design work up front. And if your customer doesn't want to think about things like lighting control until after the house is built, then it's even more important to get the data infrastructure right."
Ben says builders don't need to change their business model to incorporate smart home technologies in their offerings.
"A basic Push system can be about $1,000 delivered to the consumer, and from there we can offer solutions for all needs and price ranges.
"One of the most important conversations a builder should have with their customer is about matching the technology to the need, whether that's now or later down the track.
"So this really doesn't have to affect your processes now. It just means you need to ensure your relationship with the electrical and systems integration market is strong, and that the integrator you partner with gives you the right information for you to sell.
"Remember, the more bespoke the home, the greater the value it holds for builders."
CEDIA
www.cedia.org
Push by Schneider Electric
www.pushcontrols.com
SmartWired
www.smartwiredhouse.com.au