USG Boral releases NeighbourZone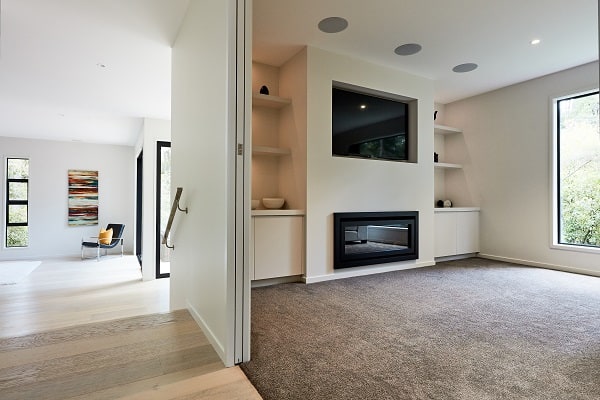 The 2016 Census revealed that more Australians living in capital cities are living in high density apartments or townhouses, rather than detached dwellings.
As a result, unwanted noise in the home from late night party-loving neighbours, or plumbing noises above, may be a growing concern. However, these noises can be reduced by up to 10 decibels with USG Boral's NeighbourZone Sound-Reducing System.
Ideal for retrofitting and renovations, the NeighbourZone allows home owners to create a more effective sound barrier for separating common walls and ceilings than standard plasterboard.
NeighbourZone is simple to install, takes a minimum amount of space, and can halve the level of noise from adjacent rooms or dwellings while it can be easily applied by a plasterboard contractor. It simply involves stripping back the wall to remove cornices and skirting boards, fixing the new panels, then re-attaching the trims.
With four solutions available, depending on the noise problem, existing plasterboard walls and ceilings can be extended by 76mm to 120mm, to effectively reduce the level of intruding noise.
"The NeighbourZone Sound-Reducing System is an ideal solution to regain peace and quiet within the home," says USG Boral category manager interior linings Christopher Lubbers.
"Unwanted noise can disrupt the comfort of those living in the home, and the NeighbourZone system is a simple remedial solution to improve the acoustic performance of a space to create a more welcoming and liveable environment."