World's first habitable 3D printed houses being built in the Netherlands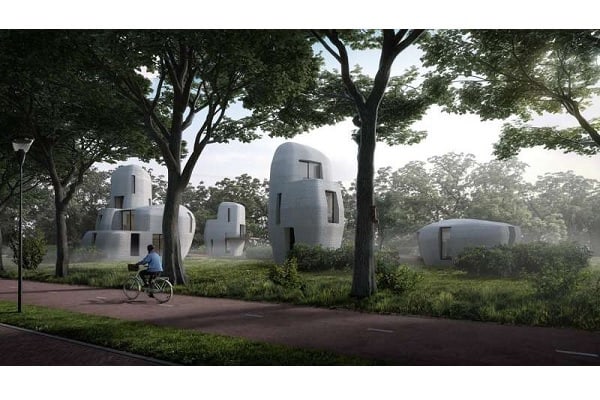 Eindhoven in the Netherlands will be the first city in the world to have habitable homes made by a 3D printer as part of a development by Dutch construction company Van Wijnen, known as Project Milestone.
Van Wijnen manager Rudy van Gurp says the developments offers a solution to a shortage of skilled bricklayers in the Netherlands and that the method will cut costs and environmental damage by reducing the amount of cement used.
The 3D printer being used is essentially a huge robotic arm with a nozzle that squirts out a specially formulated cement that has the texture of whipped cream. The cement is 'printed' according to an architect's design, adding layer upon layer to create a wall.
"We have no need for the moulds used to create houses made with cement today, and so we will never use more cement than is necessary," says Rudy.
The use of 3D printing also opens up the possibility of placing wireless sensors directly into the properties' walls to allow a home to be fully smart, incorporating all the lighting, heating and security controls required.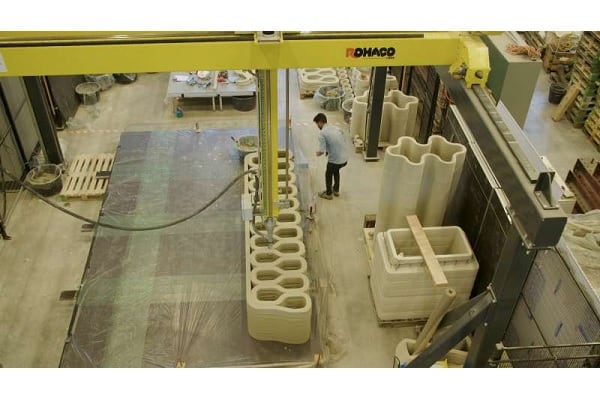 The first of the new homes in Project Milestone will only have their exterior and interior walls made using the printer but the company hopes that by the time the fifth of the homes are built, the drainage pipes and other necessary installations will also be made using the printer.
Rudy says he believes the use of 3D printers in the construction of homes will be mainstream within five years.
"I think by then about 5% of homes will be made using a 3D printer. In the Netherlands we have a shortage of bricklayers and people who work outside, and so it offers a solution to that. It will eventually be cheaper than the traditional methods. Bricklaying is becoming more and more expensive. Alongside, bricks and the use of timber, this will be a third way, which will look like stucco [plastered] houses, which people like."
Source: theguardian.com.au