Timber! Wood in short supply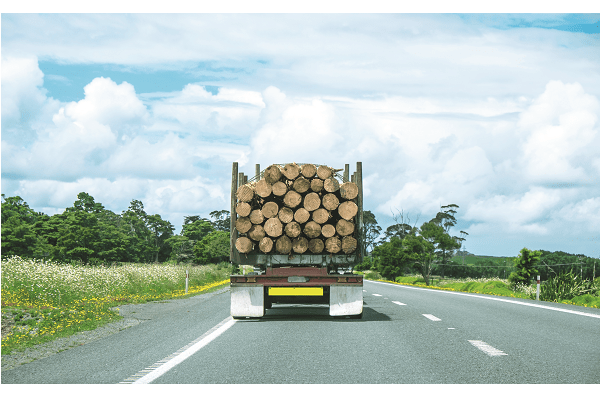 Australia is currently experiencing a softwood timber shortage, causing supply constraints and price rises that could affect residential construction costs. Adelle King reports.
In January 2017, Victoria-based Australian Sustainable Hardwoods (ASH) announced that it would have to shut its Heyfield sawmill as it could not guarantee timber supply. Although the Victorian Government subsequently purchased the mill, its near-closure highlighted the difficulties currently facing the timber industry in Australia.
According to statistics from Forest and Wood Products Australia (FWPA), Australia's sawn wood imports were 803,000m3 in the 2015 calendar year but fell to 624,000m3 in the year to June 2017. At the same time, demand has been growing, with apparent consumption rising from 5.304m3 in 2014/15 to 5.645m3 in 2016/17.
Usually this supply deficit would push up prices, generating an increase in imports, but Australian Forest Products Association (AFPA) chief executive Ross Hampton says an increase in global demand for structural softwood means this hasn't occurred.
"Softwood timber is a globally traded commodity that goes where the most aggressive housing activity is occurring," says Ross.
"After the global financial crisis, when the North American housing market collapsed, sawmills began sending their timber to Australia, creating an import surge. Now, the North American housing market is starting to pick up and since it's a more attractive market, overseas mills have lost interest in Australia."
Adding to supply constraints is the fact that increased domestic production has been impacted by bushfires and local mill closures.  One of Australia's largest private plantation companies, Hancock Victorian Plantations, claims fires have destroyed 15% of its forest estate in Victoria since 2003, with the company facing a particularly severe supply shortage after the 2009 Black Saturday bushfires. This resulted in the closure of the Morwell timber mill in Victoria's Latrobe Valley last year.
"Shortages have happened before but this time it's really caught everyone out in regards to how busy the industry is and the supply constraints in both the global and local markets," says Frame and Truss Manufacturers Association of Australia executive officer Kersten Gentle.
According to the Australian Government's Australia Forests at a glance 2017 report, the rate of plantation establishment has decreased from 78,400ha in 2005-06 to 1,400ha in 2015-16. Over the same period softwood sawmills decreased by 72%.
Despite Federal and State Governments agreeing that Australia needs a plantation estate of more than three million hectares by  2020 to ensure a viable global-scale forest industry, there are only  two million hectares of plantations today, according to AFPA.
"We haven't kept pace with the growth required to enable us to continue to develop our softwood saw milling industry. That's why we're seeing a supply gap of about 700,000m3 each year that has to be met with imports," says Ross.
Wood suppliers have begun warning that a lack of timber will delay building projects in the coming months and could have flow-on effects for housing affordability.
"There are reports of supply constraints and a number of frame and truss plants have been reporting shortages and longer lead times," says FWPA managing director Ric Sinclair.
"However, we see this as a short-term market adjustment that will be fixed through either a softening of markets in the US, Europe and Canada or a lift in prices in the Australian market place, which will lead to further imports."
The lead time on imports is too long to meet short-term supply gaps though and even if the supply issue is addressed this year, Kersten says building contractors will still be facing rising timber prices.
Australian Bureau of Statistics (ABS) figures show that in the March quarter of 2017 alone, timber prices in Australia rose 0.9%.  Around the world, the 2015 Global Timber Outlook, which is published by UK forestry and renewable energy investment company FIM, states global timber prices have risen significantly since 2012. The report estimates that by 2020, global timber prices could be more than 50% higher than 2015 prices.
Unless there is an expansion of domestic timber supply through increased investment in sawmilling capacity, these prices will likely be higher in Australia.
"In the short-term building contractors need to show loyalty to suppliers as this is more likely to get them access to limited supply. When there are fluctuations in supply, it's often the builder shopping around that is less likely to be supplied. There is also the possibility of product substitution, including the use of laminated veneer lumber (LVL) in some cases," says Ric.
"However, in the longer term, as the Australian market continues to grow, we do not have enough domestic softwood timber supply. We stopped increasing softwood plantations in 1992 so we effectively lost a whole rotation of expansion."
AFPA claims Australia needs to commit to planting 400,000ha over the next 10 years to rectify this and allow local sawmills to grow to global scale.
"We need policy measures that will set us on an upwards trajectory and we need to get more trees in the ground," says Ross.
"Once you start planting trees, sawmill operators have an economic model that allows them to harvest trees a year or two earlier on parts of their estate. Obviously there's still a 30-year wait for the trees to mature but it changes the economics for the rest of the estate and that has a direct impact on supply."
Australian National University (ANU) professor David Lindenmayer, who studies forest ecosystems, integrated forest use and the effects of logging, says a big problem the industry needs to overcome is the declining community support for the plantation sector.
"There's been pushback from farmers and other landowners about establishing large plantations because in Australia we've filled up entire landscapes with plantations. This completely dislocates the social fabric of rural communities and as a result there's been enormous resistance to expanding the plantation estate in places such as Southern NSW," says David.
"Looking at plantation sectors in the Northern hemisphere, there are partnerships between forest and plantation growers who work closely together. They've implemented sensible agro-forestry policies that provide incentives for landowners to plant timber on a reasonably viable basis.
"We need to be looking at similar ways we can work with farmers to establish areas of plantation on farms so that collectively, over a number of land owners, there is enough feedstock for the Australian market."
There hasn't been an active government policy on timber plantations since 1992 but this looks set to change after Prime Minister Malcolm Turnbull announced at the AFPA Gala Dinner in September 2017 that the Government would be developing a National Forest Industries Plan.
This plan aims to underpin growth in the timber and wood-fibre industry to develop the sector into a growth engine for regional Australia.
"We're working closely with the Federal Government on this new plan, which the Prime Minister has promised will be delivered to the forest industry before the end of this year. We hope the new plan not only delivers more plantation trees but ensures a sustainable native forest estate, unleashes a bio-futures revolution, renews research capability and fast-tracks infrastructure," says Ross.
"If the national plan is delivered within the year as promised and we start to get more trees in the ground, then it should make an immediate difference for timber suppliers and building contractors."