Frame 2019 'Timber Offsite Construction' conference topics announced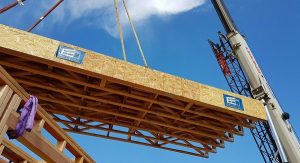 Frame, the only national event focusing on the world-wide transformation to timber offsite construction, has announced its program for 2019.
Now in its 21st year, the 2019 event will be an expanded 2-day sessions program covering an array of new technologies and latest building solutions, providing delegates with valuable insight and guidance from speaker presentations, panel sessions and workshop groups.
The program will include international speakers and local experts presenting in speaker sessions, along with panel discussions and workshop sessions. Highly relevant topics will encompass the design and construction of offsite timber and mass wood residential and commercial buildings.
A new and larger venue for the exhibition offers suppliers the opportunity to access emerging construction markets, with a display booth providing an unparalleled opportunity for networking and establishing business contacts.