Trench collapse deaths sees company charged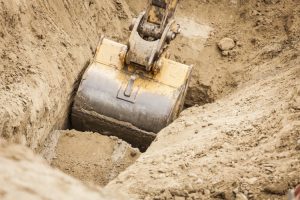 WorkSafe Victoria has charged a civil construction company following the death of two workers after a trench collapsed in Ballarat in March 2018.
The events took place at the Winterfield Estate housing development in the Ballarat suburb of Delacombe on March 21 when the trench collapsed.
A 34-year-old died at the scene and a 21-year-old died in hospital the following day.
Following a comprehensive investigation by WorkSafe, Ballarat company Pipecon Pty Ltd was charged with two breaches of section 21 of the Occupational Health and Safety Act:
• Failing to maintain battering or benching of the excavation and to use trench shields and manhole cages to protect the workers from the risk of engulfment.
• Failing to provide supervision to ensure its employees did not perform work in the trench without battering, benching, trench shields or manhole cages.
The matter is listed for a filing hearing at the Ballarat Magistrates' Court on 4 February 2019.