Looking for Australia's best tiler
Think you've got what it takes to become Australia's Best Tiler? Davco is looking for a tiler to match its excellence in tiling systems.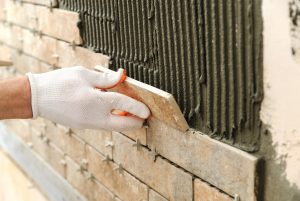 With more than $10,000 in cash and prizes to be won, an inaugural nationwide search is set to uncover 'Australia's Best Tiler' who will go on to represent their country at the International final in China later this year.
Simply sign up to compete at one of seven regional events where participants will be required to complete multiple rounds including a written and practical test. The regional events will take place between June and August in Brisbane, Newcastle, Sydney, Western Sydney, Canberra, Perth and Melbourne.
The top tiler in each of the regional competitions will be awarded $500 and the winner will be flown to Sydney for the National Final in September. The top seven tilers from all around the country will battle it out over two days where they will be challenged on all aspects of the trade. The overall winner will receive the prestigious title of 'Australia's Best Tiler', a cash prize of $5,000 and an all-expenses paid, business class trip to China to compete in the International Final.
Decorated sports star and brand ambassador, Mark Geyer, knows what it's like to work hard and have hard work recognised.
"I'm thrilled to be part of the inagural competition to help find and recognise Australia's Best Tiler. Our tradies are known for being hard working and trustworthy and I'm pleased to be involved in acknowledging their efforts on a regional, national and global scale," says Mark.
"Australia's tilers are amongst the best in the world and Davco is excited to be supporting them in their tiling career," explains ParoxGroup managing director Andrew Nunn.
"As the market leader in the development and manufacture of tiling products, Davco wants to be able to give back to our tilers and this competition allows us to recognise the effort and skill of tilers all around the country."
For details on how to become 'Australia's Best Tiler', visit www.australiasbesttiler.com.au.