Skillaroos Paul Coon and Thomas Neave look to win it all in Kazan, Russia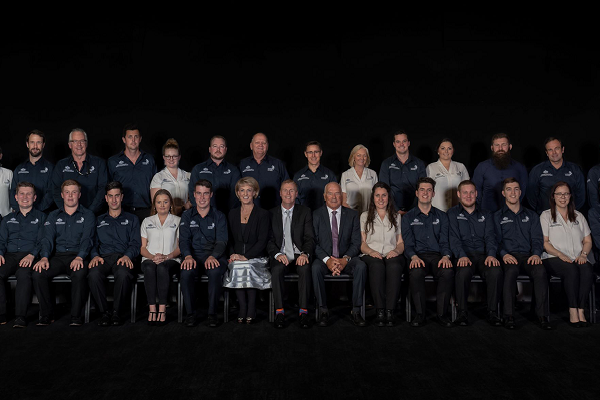 Two young Victorians in Paul Coon and Thomas Neave, alongside 13 other young Australian apprentices will head to Russia for the 45th annual WorldSkills International Championships competing in bricklaying and joinery respectively.
There they will face off against the world's best in their chosen field looking to take home a medal and world championship title. Held in Russia, the final will take place in Kazan Arena Stadium, the same stadium the 2018 FIFA World Cup was played.
Thomas, heralding from Geelong, will look to build on a bronze medal from the 2019 Global Skills Challenge (GSC) which solidified his place as a Skillaroo and his ticket to Russia. His employer, Spence Construction has fully supported their joiner.
Another regional Victorian, Paul showed out in GSC, displaying his bricklaying ability and ending up with the gold medal. After being trained at Federation University and with the backing of his employer, Norm Knights, Paul has been able to walk his way right into the Skillaroos winning his way through regionals and nationals.
WorldSkills chief executive David Hoey recently said, "Russia joined WorldSkills International in 2012, and seven years later it is already organising the WorldSkills Competition! This event contributes not only to our movement, but to the Russian market as well."
"I never thought I'd get the chance to test myself against the best brickies in the world and now I want to make the most of it and produce my best. I want to make my family, friends and community proud," Paul says.
"I savour every moment because each time it is so very different. The international organisation is so well run and progressing at such a fast rate it's exciting to be involved. The emotions of seeing a competitor you have trained compete at the highest level is also very special," trainer and chief expert in bricklaying Tony Everett says.
"What a week that was competing in the Global Skills Challenge in Melbourne! Made a couple of mistakes from sending it, but overall really happy with how it turned out," Thomas recently said on Facebook . "I received my trade papers and was announced as part of the Australian Skillaroos team to head to Russia in August – and I won a bronze medal!"