The Constructing Our World Conference is about to begin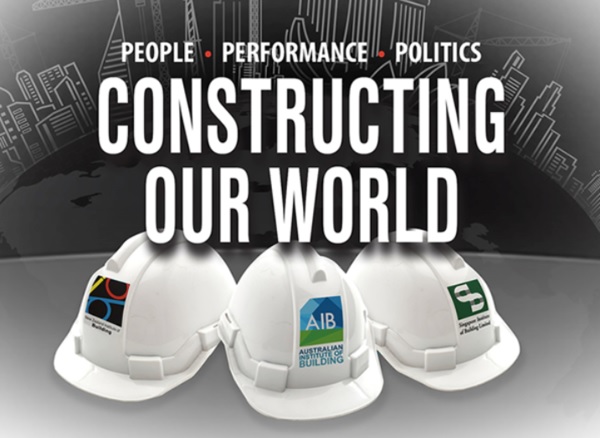 A collaboration between some of the world's leading construction institutes will descend upon Sydney for the Constructing Our World Conference from 18-21 September at the Four Seasons Hotel.
The Australian Institute of Building, the New Zealand Institute of Building and the Singapore Institute of Building Limited are all involved and will showcase leading edge technologies, construction innovation and best practice methods for the four days.
The conference will explore some of the following areas:
How should we educate and train our builders for the future?
Are our current systems keeping up with the demands of new technology?
What might the buildings of the future demand of builders' knowledge and processes?
What are the politicians planning for our sector and how do the financiers see the future for building in our region?
Come along and meet some of the leaders in the construction industry, network and have fun at the Constructing Our World Conference.