Ridgid TruSense enables two-way data communication between the camera and a CSx monitor using two sensors built into the camera: High Dynamic Range (HDR) and TiltSense.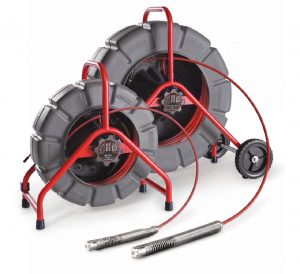 HDR provides superior clarity and detail for very dark spaces & blow out areas.  Down pipe visibility is vastly improved with HDR giving more clearly defined detail of pipe characteristics.
Rugged, high-intensity LEDs in the camera head provide exceptional viewing and long life and a self-levelling camera head keeps the image upright (certain models).  TruSense also includes an integrated TiltSense feature that reports back the pitch of the camera in-pipe.
This on-camera inclinometer helps contractors accurately identify and diagnose problems underground.