Modern Slavery Act is fair enough
Australia is among the early jurisdictions to act against unjust practices, but just how will this affect the trades sector? Esther Rivers reports.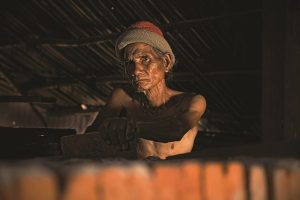 Modern slavery, the contemporary form of institutional slavery, covers a wide range of exploitative behaviour in industries including building, plumbing and electrical supply.
Otherwise known as neo-slavery, the practice is exactly what it sounds like. It includes corrupt practices such as human trafficking, forced labour, child labour, forced marriage, servitude and bonded labour.
The term includes slave labour in the supply chains of all global industries, ranging from hospitality to agriculture and construction.
Under the Modern Slavery Act passed by federal parliament in December 2018, larger distributors and suppliers will have to adhere to new policies that include updating company codes of conduct and investigating supply chains.
These larger entities, with more than $100 million in annual consolidated revenue, must identify all high-risk areas and ensure compliance with all legal guidelines.
This includes internal audits and processes for dealing with non-compliant supply chain practices.
Frankie Muskovic is policy manager, sustainability and regulatory affairs, at the Property Council of Australia. She says one thing is certain.
"Any company with more than $100 million dollars in revenue is going to have modern slavery in its supply chain."
Frankie says the Property Council of Australia has a strong interest in the Modern Slavery Act after its work alongside community groups such as the Salvation Army.
"This legislation is very much about making things safe – encouraging people to discover and remediate rather than conceal."
She says the Property Council of Australia is an established adopter of best practice, including for senior living, housing and infrastructure, and main streets.
The Salvation Army has been advocating for the Modern Slavery Act for up to 15 years, pinpointing construction as an industry that needs development.
Its national policy and advocacy co-ordinator, Heather Moore, says: "I challenge any company that says 'we have rigorous processes in place and we haven't found anything'. If they did have rigorous processes in place, they would have found something."
The Modern Slavery Act puts Australia on the front line when it comes to tackling the global issue of slavery at a parliamentary level.
The Australian Government's 2017 inquiry Hidden in Plain Sight highlighted a worldwide problem affecting more than 40 million people. The estimated number of Australians affected by modern slavery is about 15,000.
Mills Oakley lawyer Luke Geary says the abuses in Australia include underpayment, inhumane living conditions for workers and exploitation of subcontractors.
"Supply chains (wholesalers, distributors) and subcontractors are particularly vulnerable to mistreatment due to a lack of regulation, a lack of auditing and a lack of accountability."
The legislation requires designated companies to publish an annual modern slavery statement. The revenue threshold is based on such entities being best equipped to respond to legislation of this nature.
"The statement will be published in a publicly available central repository administered by the Department of Home Affairs," Frankie says.
"It also must be published on the entity's website. It needs to be in a prominent place and accessible, it also needs to be approved or signed off by the governing body for that entity. The legislation is very high level in terms of what must be addressed in the statement."
The statement has to be submitted in the relevant reporting period, whether that is the financial year or calendar year. It will include four mandatory points:
a description of the entity's operations and supply chains;
what the entity actually does;
where it operates; and
what its focus is.
The statement should identify where the risk of modern slavery might occur in its operations and supply chains. It should also describe the type of materials sourced from certain areas of the world.
"We're not talking about pointing at specific suppliers – for example 'roof tiles sourced from this country by this company are a risk factor'," Frankie says.
"Rather, we're saying 'this kind of material sourced from this part of the world is a risk factor'. We need to consider who we partner with and who we contract for, and how we procure those goods and deliver services."
The entity will then need to spell out what it is doing to address the risks. Questions such as: Does the entity have a human rights policy, or what kind of risk management practices is the organisation putting in place?
The legislation exists as somewhat 'penalty free'. However, the principle is that a statement legally bound for public consumption will create a 'race to the top'.
Contractors and suppliers with overlapping supply chains and distributors will have to work together to achieve positive outcomes, so as not to overwhelm suppliers with the new system.
Sydney law firm Clayton Utz says the construction sector is noted as being a key concern. Low-skilled manual labour on poor wages is a common condition in under-developed countries where job opportunities are few.
Luke Geary says the new legislation is likely to involve at least 3,000 entities, including trade businesses, and all will be publicly responsible for their share in establishing better practices.
"Managing supply chains in large organisations that often source goods and services globally is a complex and involved task. It requires analysis of business conduct at every level.
"Organisations will be required to undertake extensive audits of all their suppliers to ensure they are identifying and remedying risks in order to provide comprehensive, well-informed and transparent statements."
The United Kingdom Modern Slavery Act, though slightly different, is a similar bill that was brought to fruition in the UK in 2015. The outcome has been generally positive, with a 63% increase in victims speaking out and seeking assistance.
"Since the UK Modern Slavery Act's inception, over 6,300 modern slavery statements have been produced," Luke says.
"They provide insight into business structures, operations and supply chains, and demonstrate the change and action the legislation has prompted."
The statement creates a sense of moral duty and gives suppliers and distributors under the $100m revenue threshold an opportunity to improve working conditions.
Contractors sourcing building materials from high-risk areas must be prepared to investigate long and complex supply chains stretching through several countries. For example, uniforms and workwear are potentially sourced from high-risk areas.
Large-scale infrastructure projects will need special attention, as will training for new and existing employees.
"It's a new conversation for companies in Australia," Frankie says.
"We don't expect this problem to be dealt with overnight, and it certainly won't be solved just by the introduction of this legislation.
"But you've got to start somewhere."