Building Physics Forum 2019
Following the success of the 2018 Building Physics forum in Wollongong, AIRAH's 2019 iteration, hosted in Melbourne on 23-34 October, will expand the investigation and focus on air movement, thermal performance and the control of moisture across building envelopes.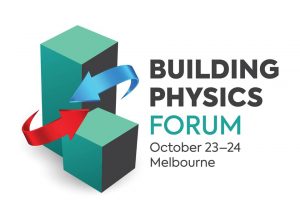 The intention of the Building Physics forum is to explore ways of controlling heat, air and moisture flows across a building's fundamental architectural elements and assemblies. Controlling these flows across the building envelope can deliver better indoor environmental quality, thereby improving the comfort, wellness and performance of its inhabitants.
Envelope design using these principles of building physics can significantly affect how HVAC systems are considered, selected, designed and operated. Designs that control moisture also reduce the risks of accelerated decay or failure of the building envelope.
Building physics aims to improve health and increase durability while delivering low-energy outcomes, supporting AIRAH's advocacy for low-emission HVAC systems. This means:
The envelope of the building or container, its thermal performance and the air-sealing characteristics must all be optimised to ensure that the minimum amount of climate control energy is required
Systems are accurately sized to meet documented realistic operating requirements
Systems are designed to have a reduced environmental impact, measured over the entire life-cycle of the system
Low-energy, high-productivity systems that utilise energy recovery where practical
Optimising ventilation, thermal comfort and indoor environment quality outcomes in buildings, with controls that are adaptive to external climate conditions and internal occupant needs.
Check out the program here.