NAWIC Queensland Awards for Excellence honour 'game changing' women and organisations in the construction industry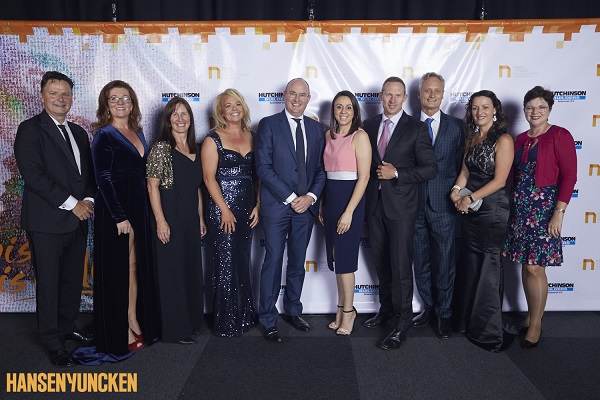 Over 500 people joined NAWIC Queensland's president Jen Gillet last Friday to honour the outstanding women and organisations that are shaping the future of the Queensland construction industry. Among the guests was the minister for housing and public works, sport and digital technology, Mick de Brenni.
According to Jen Gillet, the annual Awards for Excellence "recognise worthy nominees who are all pushing buttons and boundaries and who are our industry's next big game changers."
Alongside its usual ten awards, an 11th award was debuted – the BUSSQ Apprentice Tradestart program. This was presented to Natalie Christian, a plumbing apprentice as part of an initiative to help kick-start female apprenticeships.
"We all know the construction industry culture needs a shift. We need our daughters and sons to know that building Queensland is not only a privilege, but a rewarding and exciting career choice without boundaries. The past few years NAWIC Queensland has seen a change for the better but we need to maintain momentum because empowered women transform societies."
The full list of winners is:
John Holland Award for Innovation winner: Helen Renton, John Holland
Probuild Award for Achievement in Design winners: Dee Passenger, Cottee Parker and Stacy Curtis, Jacobs
Corrs Chambers Westgarth Award for Diversity winner: Together as One Flexibility and Inclusion Program, Hastings Deering
Dial Before You Dig Award for Achievement in Construction (Civil Works) winner: Ivette Nino, Pensar
Bluescope Award for Achievement in Construction (General/Building) winner: Caitlin Smith, Multiplex, 300 George Street Project
Construction Skills Queensland Award for Achievement by a Tradesperson winner: Bec Fisher, Servcore and Erin Richardson, Hutchinson Builders
ADCO Constructions – Award for Achievement as a Businesswoman winner: Rachael Turner, Front Porch Properties
MULTIPLEX Building Super Award for Achievement in Health, Safety and/or Environment winner: Laure Arias, Pensar
BUSSQ Award to a Young Achiever winner: Emily Wyatt, Multiplex
Lendlease Crystal Vision Award winner: Becky Paroz, Queen B Project Systems
The BUSSQ Apprentice Tradestart Program winner: Natalie Christian