Autodesk to streamline construction process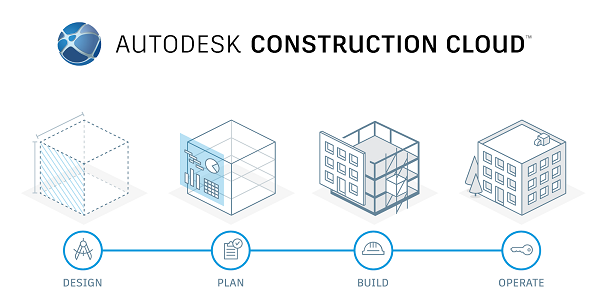 Autodesk Inc has unveiled its new platform, Autodesk Construction Cloud, which combines advanced technology, a unique builders' network and predictive insights to connect people and data across the entire building lifecycle, from design through operations.
Solutions such as Assemble, BuildingConnected, BIM 360 and PlanGrid are brought together under Autodesk Construction Cloud to increase collaboration and productivity. Autodesk provides the entire construction team with access to crucial data whenever it's needed.
More than 50 new product enhancements are included as well as deeper integration between products and a new artificial intelligence functionality that helps to identify and mitigate design risks before problems occur.
The three main elements of Autodesk Construction Cloud are: advanced technology; a builders' network; and predictive insights.
Autodesk Construction Solutions vice president and general manager Jim Lynch says that despite the challenges construction companies face in connecting huge volumes of data and people, no one has delivered on the promise of unified construction from design to operations until now.
"With Autodesk Construction Cloud, we're introducing a new era of connected construction and offering unrivalled integration between headquarters, office and field teams. We've never been more dedicated or clearer in our mission to empower designers, contractors and owners, to meet the world's rapidly expanding construction needs, while helping to make building more predictable, safe and sustainable."
Sellen Construction head of technology Jenny Moshea says that companies need to be able to look to the future and anticipate risk, saying that insight is what is missing in the industry at present.
"This is the next evolution, the connected tissue that brings it all together so the construction lifecycle is no longer disjointed."