Kingspan's Kooltherm solution
Kingspan Kooltherm is an innovative insulation product range with advanced thermal properties. It enables you to minimise the thickness of your insulation compared to other conventional insulation systems and achieve the same, or better, thermal performance.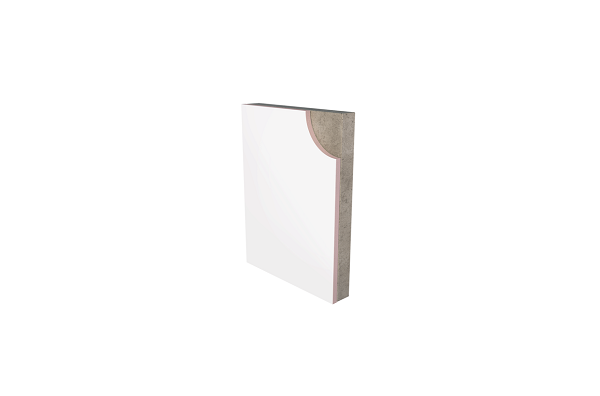 Kooltherm K17 Insulated Plasterboard is a high performance, fibre free, rigid thermoset phenolic insulation, sandwiched between a front facing of tapered edge gypsum-based plasterboard and a reverse tissue based facing that is autohesively bonded to the insulation core. It is lightweight and has a thin profile, allowing for a bigger footprint, and an easier, faster installation.
Kooltherm K17 Insulated Plasterboard is CodeMark-certified for BCA compliance and has Group 1 NCC fire classification determined in a full room AS ISO 9705 test in accordance with AS 5637.
It is manufactured in Australia without the use of CFCs/HCFCs and has zero Ozone Depleting Potential (ODP) and low Global Warming Potential (GWP).