TAFE NSW students learn the importance of passive design in Canada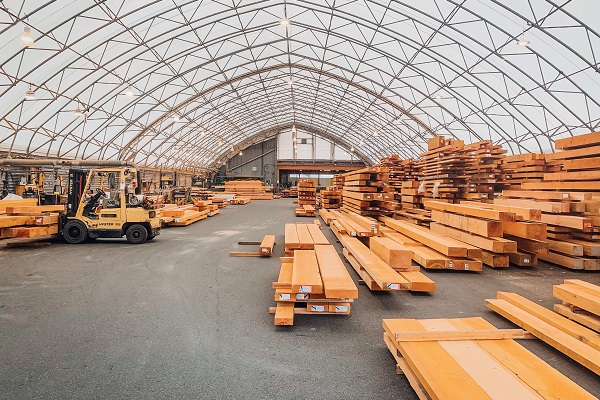 A group of TAFE NSW students have travelled to British Colombia as part of the Australian Government's Endeavour Leadership Program (ELP) which aims to promote research and professional development with Australia's priority partner countries.
TAFE NSW carpentry and joinery head teacher Dwane Stockini said the tour was an amazing opportunity for students to visit and learn about how to build energy efficient, environment friendly, healthy and safe homes from some of Canada's finest builders.
"Every day presented new challenges to the students understanding of building for our future. They learnt about respecting building materials and the importance of sustainability in construction from the Lil'wat and Squamish First Nations people," Dwane says.
Throughout the trip, students visited a range of businesses, institutes and construction sites including the British Colombia Institute of Technology, where they learnt about high performance building and zero energy construction from one of Canada's leading trainers in this field, Alexandre Hebert.
"The impact this opportunity has had on these guys is tremendous. It's very encouraging to know that this young team of men from TAFE NSW, our future builders, are moving in such a positive way to protect our environment at the same time as building high performing, ultra-low energy homes," Dwane continues.
Jacob Heckenberg who is studying a Certificate IV in Building and Construction at TAFE NSW Northern Beaches said the study tour to Canada was an amazing experience: "The trip showed how progressive countries are when it comes to building performance. I believe passive design is the next step in building so it was great to experience it first hand from some of the world's best."
"Seeing and understanding how passive design works from this trip, will really give me a competitive edge in the industry," Jacob says.