Robertson's concrete veneers
Looking for that industrial look minus the weight and complications that come with installing pre-cast concrete? Robertson's 2 Stone concrete veneers might just have a solution.
Pre-cast concrete has long been a staple material in the commercial construction industry. But now, thanks to homeowners embracing the raw beauty of natural materials, concrete walls are making their presence felt in residential properties across the country.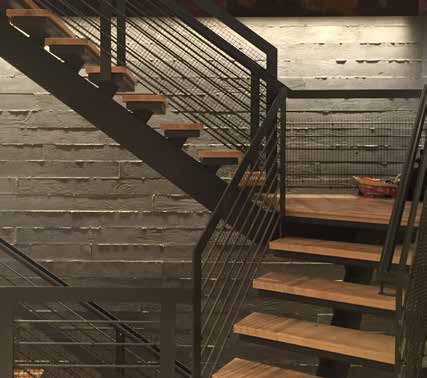 Concrete is extremely strong and durable. It's non-combustible, energy efficient and sustainable. One thing it isn't is lightweight.
And that's been the reason many architects, designers and builders avoid it on smaller scales in residential builds.
This is where the concept of concrete veneer makes so much sense.
Melbourne-based Robertson's Building Products offer lightweight, fibre-reinforced concrete veneers suitable for internal and external applications.
Formally known as Daniel Robertson, the family business has been involved in the Melbourne construction industry since 1853. So it's fair to assume it knows a thing or two about trends.
"We predominantly deal in masonry systems and highly specialise in stone. We also bring in Peterson bricks from Denmark," says Robertson's senior business development manager Chris Davis.
Not one to rest on its laurels, the team at Robertson's identified a gap in the market and set about developing a quality product for the Australian marketplace.
"What we are really doing now is getting into non-combustible facades. We're taking over 150 years of experience and pushing it into a whole new dynamic.
"Our concrete veneer is non-combustible and can be put on any substrate, both internally and externally.
"We identified that people were trying to get away from the heavy set pre-cast. They want the look but not the weight. Pre-cast requires a lot more effort in terms of engineering too. Our veneer offers a lightweight solution but with added style," says Chris.
Board Form comes in at 1.8m in length and 150mm wide by 12mm thick.
"We can also supply a pitted veneer which is individually made/project specific. The pitted finish is a distinctively beautiful concrete surface that showcases the porosity and patina you would find in naturally aged concrete.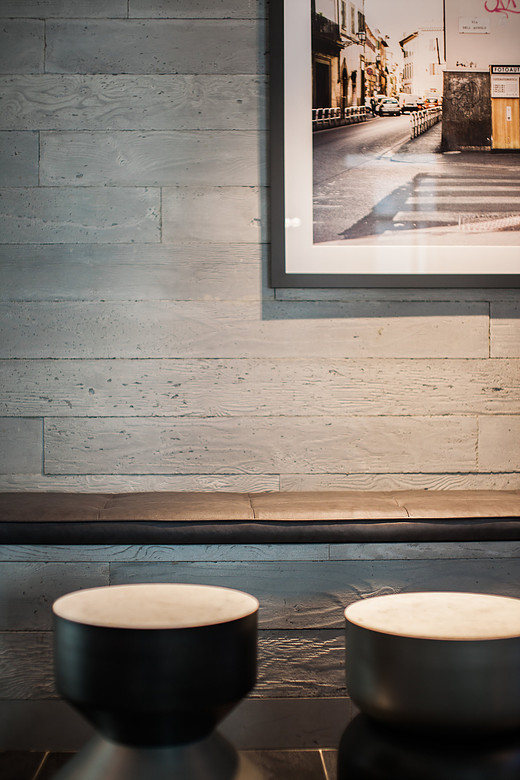 The 2 Stone Industrial Veneer has a subtle wood texture and 'tie holes'. The holes are intended to emulate the holes left behind after wooden forms and steel rod supports were removed from conventional cast-in-place projects.
The veneers look like real concrete, because they are real concrete. The boards are all handmade and because of that, no two pieces will ever be identical. It also provides architects and builders with a range of finishes to suit any particular project or client need.
"We work with the architects and builders throughout the entire process, from concept through to design, working within timeframes and the look of the client. We support them the whole way through to ensure they know exactly what is required leading up to and during installation.
"What we're trying to do is take it to the next step, to ensure peace of mind, because we're not going to sell a product without providing the necessary support. It's about the protection of both our brand and our client's brand," says Chris.
While concrete has made an appearance on residential floors for quite some time now, more and more uses are being realised, which bodes well for Robertson's product, with the likes of interior walls, exterior walls, fireplaces, feature walls, splash backs and showers (the veneers are fully sealed) all proving to be suitable candidates now. And the good news, according to Robertson's, is it's easy to install.
"A lot of time can be saved as it's straightforward to install with no complicated fasteners, clipping systems or specialty tools required. Because of the lightweight nature of the product, there's no need for additional foundational support either.
"There are no complicated fasteners, clipping systems, or specialty tools required for installation, which ultimately saves our clients time and money when considering overall project costs. Plus we provide a full set of installation instructions to builders."