Buildxact launches in the United States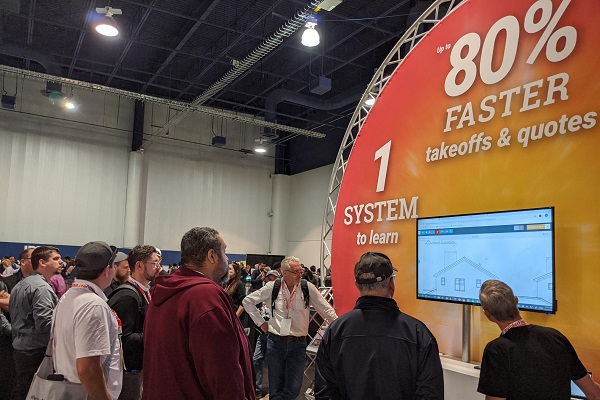 Construction tech company Buildxact has announced it has expanded operations into the United States to meet the growing customer demand. The US becomes the company's third market outside of Australia, joining Canada and New Zealand in May 2019 and October 2018 respectively.
Buildxact is growing rapidly and has reported a 100% year-on-year growth and recently raised $8.5 million, added Aconex co-founder Leigh Jasper to its board of directors to help further opportunities.
"After testing and refining our product in Australia, we're ready to bring our estimating and job management software to the 470,000 residential project builders in the US," Buildxact chief executive David Murray explains.
"The US presents an amazing growth opportunity for us, with many residential builders lacking fit-for-purpose software tools to help them run the business side of building.
"We've been in Canada for over six months now and the traction we've experienced in the region proves that there is strong demand for our solution. We're excited to establish and scale our presence here, and to contribute to the success of the residential construction industry."
The US launch was announced during the International Builders Show in Las Vegas and aims to give small-to-medium construction companies access to its cloud platform which helps builders keep projects on track, manage financials on the go and schedule trades all on the one platform.
"For most builders, the thought of having to purchase, learn and roll out new digital tools sounds expensive and time-consuming," Buildxact director of business development Adam MacLean says.
"There's a significant gap in the residential construction market for integrated and feature-rich solutions that are affordable, easy to use and easy to get started with.
"Today our technology is a trusted tool for hundreds of builders across Canada, Australia and New Zealand to deliver new homes and renovations, and we're excited to bring this innovation to US builders to help make their lives easier and simpler."