Latest LightLock achieves superior darkness levels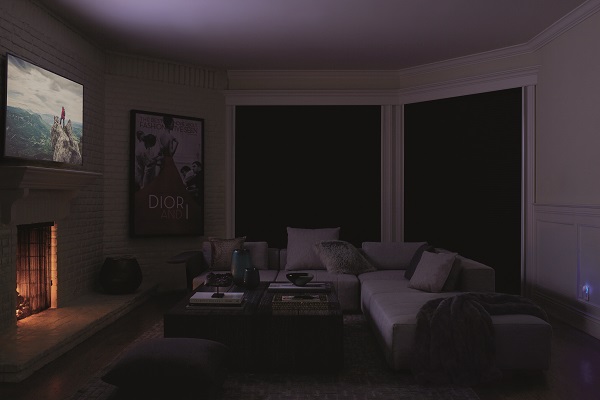 Exclusive to Luxaflex window fashions, Luxaflex Duette LightLock shades combine technologies to create the next level in room darkening capabilities.
Luxaflex Duette Shades can transform any room into a stunning living space with exceptional beauty and privacy while also insulating the home.
The latest honeycomb shades were created to help homeowners outsmart the sun by blocking as much exterior light as possible with window covering light gaps that are common in all reveal-mounted light coverings.
These shades overlap at the front and back but unlike standard side channels, the LightLock shades can achieve an unparalleled level of darkness. Making use of a patented U-shaped side channels, the feature rows of micro-ridges can trap, absorb, block and deflect all incoming light.
This meticulous design restricts light leakage and eliminates a 'halo effect' which can be an issue with other room-darkening shades.
The Duette LightLock also comes with Powerview Motorisation which allows for complete control and for the creation and scheduling of customised room scenes. Smart control lets users manipulate the light, privacy and overall room ambience to the desired level.
Users can also pre-program the blinds to rise at dawn, readjust to deflect the hot afternoon sun, before scheduling them to close at night, creating the perfect bedtime mood. On top of this, voice control is available for scenes such as 'movie time', 'good morning' or 'bed time' among others.