Construction commences on Melbourne's last 'super tower' Aspire Melbourne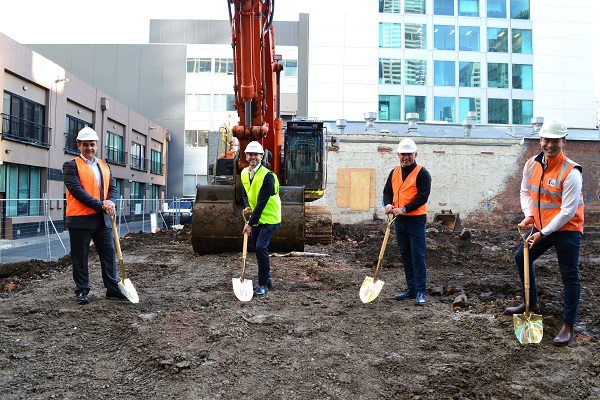 Further boosting the Melbournian economy, Hickory has been appointed with the construction of one of Melbourne's last 'super towers', the Aspire Melbourne. Demolition is well underway in the $180 million construction and will soon be a 65-storey tower designed by Elenberg Fraser.
It's the latest project by ICD Property, in a joint venture with MaxCap group.
Prior to construction commencing, archaeological excavations were required onsite with the remains of an eighteenth-century girls' school and thousands of artifacts that date back to the start of Melbourne's historic settlement uncovered – providing a unique window into life in early Melbourne.
Working alongside Heritage Victoria, significant artifacts will be kept with the potential for some to be displayed at the Aspire Melbourne tower once completed.
Acknowledging the tough economic climate, ICD Property and MaxCap acknowledge that throughout the project's approximate three-year construction life cycle, approximately 1,000 jobs are expected to be created.
"Like most across the country, we have been dismayed at the soaring unemployment figures and the direct hit to the Australian economy due to the COVID-19 pandemic," ICD Property managing director Matthew Khoo says.
"With construction commencing in the thick of these troubling times, it is certainly very pleasing that we will be able to provide such a significant boost to the local economy and the job market."
MaxCap direct investment director Simon Hulett adds: "In this challenging environment, MaxCap is committed to supporting quality developers and builders, such as ICD and Hickory, in delivering iconic projects across the country. It is a credit to all stakeholders in Aspire Melbourne that we have now reached this significant milestone. We are excited to see construction progress and jobs created."