Green Star Champions of 2020 announced
The inaugural Green Star Champions of 2020 have been announced by the Green Building Council of Australia (GBCA).
GBCA CEO Davina Rooney says the award recognises the vision, passion and commitment of leaders across our industry who work tirelessly in the delivery of a more sustainable built environment through the GBCA's Green Star certification program.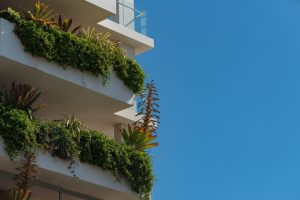 "Our inaugural Green Star Champions demonstrate the meaningful long-term change that individuals can effect by ensuring better outcomes for projects and the community through Green Star," Davina says.
"Our Green Star Champions are ambassadors for Australian excellence, for the delivery of world leading projects across our cities and communities. It is their work that helps inspire change across industry by showcasing what is possible."
"This recognition today celebrates their success and the inspiration we know they provide throughout their organisations, with colleagues, teams and across industry.
"I have no doubt that the Champions we celebrate today will support the champions we know will follow in their footsteps in the months and years ahead.
"This leading role, and the support of our champions is representative of a uniquely Australian culture of collaboration that is admired internationally.
"Our thanks to all our champions for their ongoing commitment, and for helping to deliver a low emissions future for all Australians."
On receiving the award, University of Melbourne manager of sustainable campus design Gerard Healey said it is a great honour which gives him reassurance that his efforts have been making a difference.
"My hope for the future is that sustainable and high performance buildings are the norm and we look back and wonder how on earth we ever lived in the buildings that we have today."
The Green Star Champions of 2020 will be announced as part of the GBCA's annual Green Building Day conference, which is being held online this year.