Environmentally-friendly Earthwool Ceiling insulation
Installing insulation is one of the most valuable investments a homeowner can make: it's the secret to keeping homes warm in winter and cool in summer while saving money on energy bills.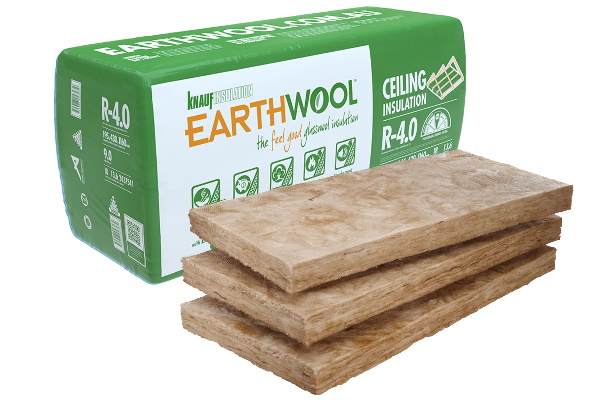 Australia's building code now mandates insulation requirements for newly built homes, however older properties built before 1990 were often constructed without insulation in walls, floors and ceilings.
Insulation is important for creating a barrier that resists the transfer of heat energy coming in and out of the home through the floor, walls and ceiling. This resistance is known as the 'R-value' and the higher the 'R-value' the more effective the insulation.
Earthwool Ceiling insulation comes in a range of R-values to suit different energy requirements and is available in pre-cut rectangles at either 430mm or 580mm widths to suit most ceiling joist centres.
Earthwool is also a safe and sustainable product that is made using up to 80 per cent recycled glass with a sustainable binder called ECOSE Technology. It contains no added formaldehyde or colours which is reflected in the product's natural brown shade. The compact packaging allows for more insulation per pack making transport and handling easy.
In addition to improving the home's thermal and acoustic performance, Earthwool Ceiling insulation is also non-combustible and will not conduct electricity or absorb moisture.
With a 50-year product warranty for added peace of mind, the cost of Earthwool insulation will continue to pay for itself for years to come.