ACT Government wins global award for approach to building inspections
The ACT Government has received an award for developing a revolutionary app that integrates building project information and building standards – to streamline and support the auditing and inspection of building work.
It has been selected from more than 400,000 organisations globally.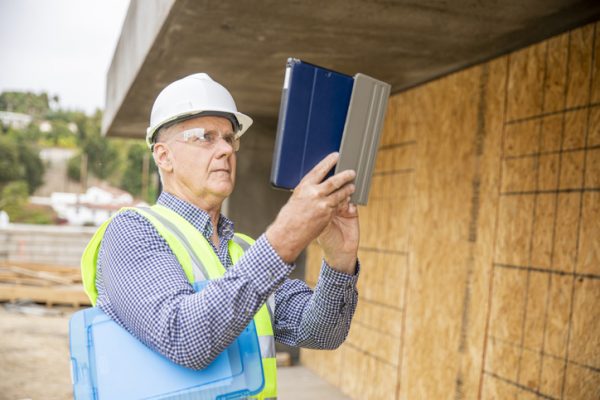 The Esri Special Achievement in GIS Award recognises the ACT Government's innovative use of Geographic Information System (GIS) technology to automatically identify active building projects and easily record and report on detailed audit and inspection data against the country's stringent building standards.
By automating a once-manual process to collect and report on project information, the technology delivers significant benefits – including improving accuracy of reporting, enabling more time on-site, and providing greater visibility of risks to all project stakeholders.
The award-winning project has further demonstrated Australia's world-leading reputation for actively managing risks to the health and safety of building occupants – and the broader community – from poor design and construction.
Minister for Building Quality Improvement, Gordon Ramsay, says the world-first project reflected the Government's commitment to ensuring safer, more sustainable communities.
"This project is helping the ACT Government strengthen the integrity of the building industry in Canberra by giving our inspectors more tools at their fingertips when they are carrying out inspections on apartments and commercial building sites," Gordon says.
"The app is tailored to cover the ACT's building laws and standards to help monitor compliance. "This is just one of the many steps the ACT Government has taken in its comprehensive building reform program so that the Canberra community can have confidence in the industry."
Esri Australia national business manager Lisa Dykes says the ACT Government's solution would serve as a blueprint for other agencies seeking to reduce risks around new building work.
"The ACT Government's innovative use of GIS technology to create this world-first solution has direct transferable benefits for every government agency, council and construction firm across the country and around the world.".
"Beyond introducing greater efficiencies and more rigorous auditing standards, the solution provides transparency on building compliance and safety issues for all stakeholders.
"We congratulate the ACT Government for their meaningful achievements in this field, which will make a significant difference to the inspection and regulation of building work in the ACT – and potentially for communities across Australia and around the world."