Lysaght CUSTOMFLOW cladding system
Initially only available in Victoria, the new cladding system combines Lysaght's iconic CUSTOM ORB corrugated cladding with the revolutionary new FORMFLOW C90 corrugated corner to provide architects, designers and building owners the ability to incorporate a continuous corrugated building envelope into their designs.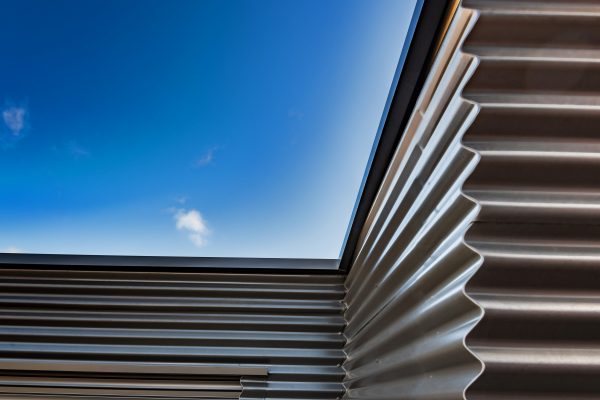 FORMFLOW C9 corners, a world-first, patented technology and process that was developed by Australian manufacturer FormFlow Pty Ltd, features a 90-degree angle corrugated corner section formed from a single corrugated sheet while maintaining the integrity of the metallic coating and painted surface of the COLORBOND steel material.
The FORMFLOW C90 corners enable a smooth transition between corrugated sheet sections at building corners and other right-angled junctions, so there is no need for capping, flashing or complex corner design – just an interlocking join that's much cleaner and distinctive, lapped precisely on site.
The LYSAGHT CUSTOMFLOW solution will be available in Victoria from July onwards with availability in other states to be rolled out in future.