Johnson Controls launched OpenBlue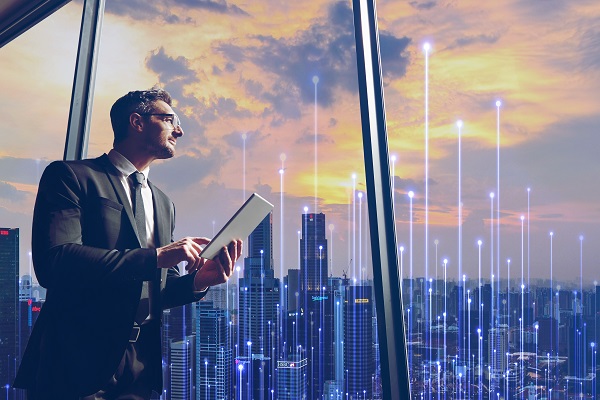 Johnson Controls, a leader in smart and sustainable buildings, has launched OpenBlue, a complete suite of connected solutions and services that combine the Company's 135 years of building expertise with cutting-edge technology.
The open digital platform enhanced technology partners when integrated with Johnson Controls' core building systems with the goal of making shared spaces safer, more agile and more sustainable.
Connectivity is critical for the company in achieving its goal of building systems must work together and communicate to be effective. OpenBlue was designed with agility, flexibility and scalability in mind, to enable buildings to become dynamic spaces.
The platform infuses the OpenBlue suite of solutions and services with award-winning AI, combining data from both inside and outside of buildings.
"How we interact with our environments and how buildings and shared spaces are managed for safety and sustainability is top of mind everywhere, and now more than ever we recognise how complex these systems are," Johnson Controls chairman and chief executive George Oliver says.
"Johnson Controls has been making buildings efficient and safe for 135 years, and this year, our obligation to deliver comprehensive, best in class solutions to our customers has never been more important.
"The launch of OpenBlue reflects how we think buildings are evolving from inflexible assets to dynamic resources. As a result, this is a critical element of our business strategy, enabling us to lead customers around the world to the solutions and services required to transform their spaces for the future."
It features a range of COVID-19 solutions, designed at getting people back to work as safely and efficiently as possible. These solutions and services include contact tracing, social distancing monitoring, thermal cameras, clear air, touchless environments, compliance and reporting management, energy optimisation and advanced safety monitoring among others.
Johnson Controls also adds that security is at the centre of the solutions, designed with safety at its core and will enable customers to access secure by design solutions. Each are developed with robust design protocols.
By connecting HVAC equipment, users can increase energy savings and improve indoor air quality. It estimates that users can expect 20% to 60% cost savings by optimising the performance of the HVAC systems.