Blundstone and Mitre 10 back The Block contestants in new 2020 Partnership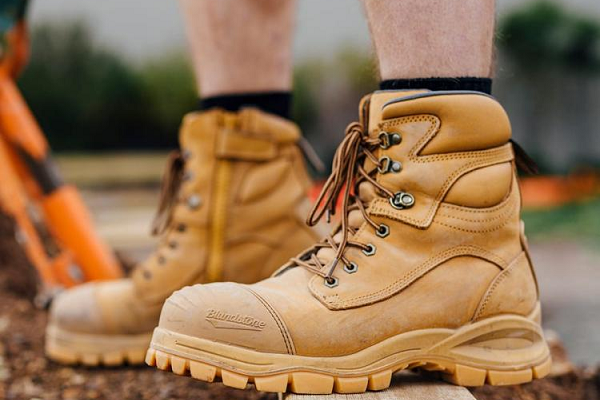 Australian workwear brand, Blundstone has embarked on its 2020 partnership with the TV series, The Block, with all contestants wearing the iconic footwear.
Contestants have been given a gift pack with #892 or #992 safety boots, waterproof spray, caps, socks and gumboots – all the essentials needed for their projects.
As part of the partnership, Blundstone is also embarking on a collaboration with its retail partner, home improvement and hardware wholesaler, Mitre 10. This includes in-store collateral, digital presence and co-branded TV commercials while the show is on air.
The 16th season of The Block, debuted on 23 August 2020, sees five teams transform five period homes through the 1910s, 20s, 30s, 40s and 50s – putting their safety boots to the test.
"We are excited to start our collaboration with The Block and are thrilled that the Blundstone Safety Boot Range is able to provide protection and support to everyone involved, giving them the confidence to tackle the hardest of challenges," Blundstone co-chief operating officer for global brands, sales and range management Adam Blake says.
"With Australia being in the midst of a home-improvement frenzy, we hope that viewers gain inspiration for renovation projects they can undertake at home or in their outdoor spaces, and realise that Blundstone boots are the perfect footwear for DIY jobs."