DEWALT: the smartest spray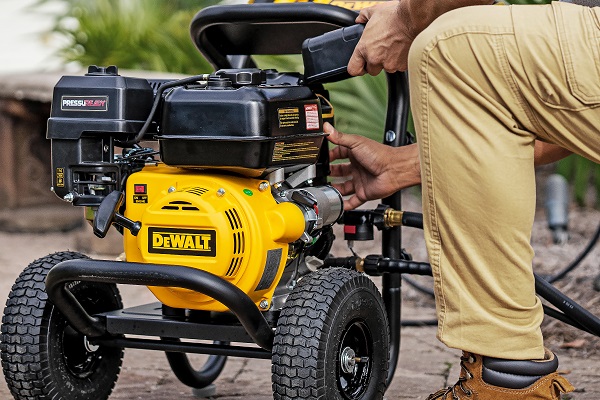 DEWALT has released the 3400 PSI 9.4 LPM Pressure Washer, an industry-first pressure washer with PressUReady technology designed for maximum durability, long lasting performance and ease of use on the toughest of cleaning jobs.
On top of its efficiency, it boasts an automatic stop/start system aids in extending product life, reducing running costs and controlling noise.
After the initial set-up, the pressure washer is activated by squeezing the trigger. Releasing the trigger will shut down the machine after ten seconds while still staying ready for instant re-activation, reducing running costs as well as wear and tear. An advanced auto-adjust electric choke prevents the need for any additional choke adjustments or pulls on a recoil rope.
It also comes with a smart built-in LED diagnostic screen which makes it easier to read the washer's modes. It can also indicate alert fault codes for critical information like the depletion of fuel and low battery power.
The3400 PSI 9.4 LPM Pressure Washer boasts a 7.6m steel braided high-pressure hose for extra durability and resistance from kinks and abrasions. An ergonomic spray gun comes with a 360° rotating handle and side grip for practical use and control.