WoodSolutions Timber Talks podcast tops 23,000 downloads.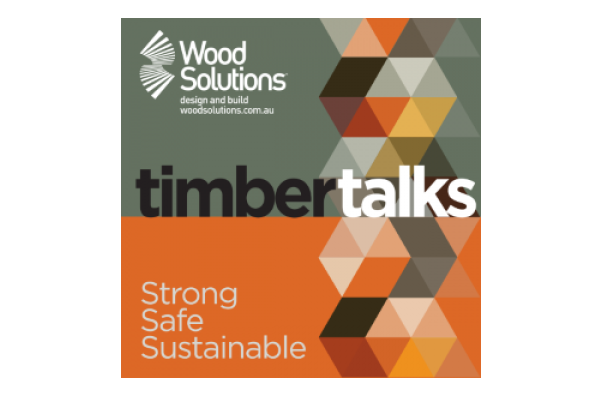 The Timber Talks podcast from WoodSolutions, targeting design and construction professionals has now eclipsed 23,000 downloads and 42 episodes and is going strong.
Timber Talks presenter, structural engineer and WoodSolutions mid-rise advisory program member Adam Jones is still enthusiastic about the series: "There's so much happening out there, locally and globally, timber construction is such a vibrant space.
"From companies like Katerra challenging the whole industry's operational model to individual projects achieving new environmental goals, it's as though there's a timber wave coming and if we're alert we can ride it.
"And it's been brilliant to be able to be involved in sharing some of this excitement and the achievements of some outstanding individual and companies – and to also be able to provide background information that will be of value to anyone considering designing and building with timber."