DEWALT, Powers unite for complete anchoring and installation brand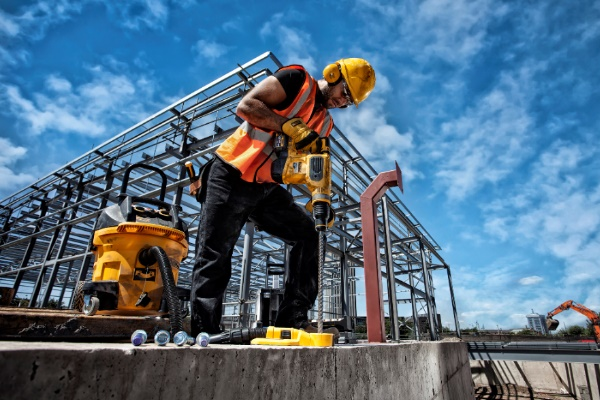 DEWALT and Powers have united under one brand, DEWALT ENGINEERED BY POWERS to give building professionals a complete anchoring and installation system for the construction industry, focused on performance and productivity.
Both DEWALT and Powers products have been used in the design and construction of many of the world's most iconic structures. DEWALT now brings anchors, power tools and accessories to the forefront of structural engineers, specifiers, builders, contractors and on-site trades, with an understanding of tools and fastening systems that provide cost effective and exceptional results for construction projects.
"DEWALT is the trusted brand of choice for professional tradespeople, and Powers is a leader in the concrete and masonry fastening industry, so it makes a lot of sense to combine the expertise of these organisations to drive future innovation," Stanley Black&Decker Adrian Davis managing director says.
"The merger of the two brands positions us at the forefront of the construction and engineering industries in Australia and New Zealand.
"It also means that we can continue to support our products with expert solution and technical advice for all anchoring requirements, through our dedicated Enterprise Solutions Team. The team has been selected for their proven ability to respond to the demands of ever-changing industry requirements. The team is committed to adding value to our customers and projects, throughout the construction process."
The first product to be launched by the united brand is the Blue-Tip 2 Screw-Bolt which is part of an anchoring range, giving users state-of-the-art, one-piece design. It can hold a number of technical approvals which helps it comply with various building codes and regulations.
"As part of our ongoing research and development, we continue to design products that meet today's requirements," Adrian says.
"The Blue-Tip 2 anchor is currently being used in a variety of applications by end users where a seismic rated anchor is required from a compliance stand point. Some of these projects include multi-residential units such as Quay Towers at Darling Harbour and St Lucia's Student Accommodation in Queensland, Government projects including the Gold Coast Airport, Star Casino, Logan Motorway M1 Upgrade as well as tunnelling projects, M5 Tunnels and Metro Tunnel in Sydney."
It's also compliant with the European Technical Assessment (ETA) and meets the provisions of the National Construction Code (NCC).