How tech can help manage costly adjustments for COVID-compliance
Autodesk ANZ regional director Andy Cunningham discusses how technology can positively affect the required changes to businesses during and post COVID-19.
For many businesses, becoming COVID-compliant means significant and costly adjustments. Employees may need access to work remotely or offices need to be reconsidered entirely; from the organisation of space to parking access and the number of people working together. Any kind of public or shared space needs to be reimagined to reduce physical touch points and the number of people in one place at one time.
So, it is fair to say that businesses in the building and construction industries are impacted by these requirements more than most, especially given they are tasked with creating and designing COVID-compliant spaces in the most efficient and cost-effective way possible.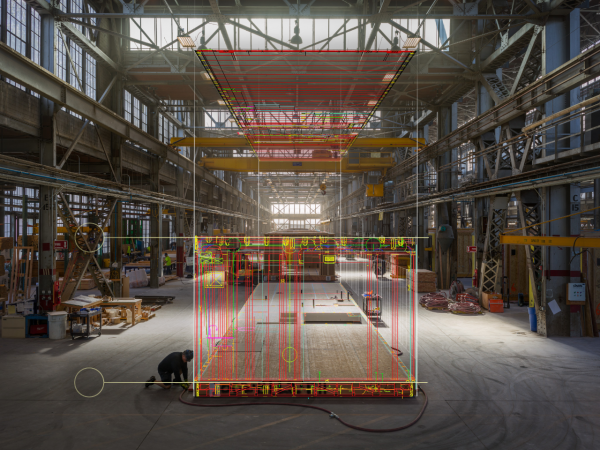 Over the last few months, we have been speaking with our customers about creating and enforcing COVID-compliant spaces. There are four key themes that continue to come up in these discussions, while keeping in mind that technology can support organisations to manage these significant adjustments and create resilient businesses that thrive.
Remote and flexible work styles are here to stay
The ability to transition from in-office to remote work is now business-critical across many industries. Whether on the design or construction side, the capacity to continue working from home – or from anywhere – is powering business continuity for organisations large or small.
For construction companies, one of the most vital technologies to adopt is Building Information Modelling (BIM). BIM is a construction management tool which connects project teams and data in real-time, from design through construction, supporting informed decision-making and leading to more predictable and profitable outcomes.
According to the recent InfoBrief by IDC, "Digital Transformation: The Future of Connected Construction[i]", only 16% of Australian and New Zealand construction companies have adopted BIM – however, 34% are planning investment in BIM-based workflows. BIM has become especially pertinent during uncertain times like COVID-19, where collaboration between remote employees has become critical and achievable through this solution.
For the construction industry, COVID-19 is accelerating change like never before. From impacts across the supply chain, to physical distancing and the need for remote work, cloud-based construction software such as Autodesk Construction Cloud can be the single source of truth that keeps teams connected and productive.
Space planning takes on new importance
From the safe arrangement of desks, the width and spacing of aisles, and even the density of seating, better data informs better (and COVID-compliant) decision making. The approach of generative design enables the building of safe distancing standards into workplace design studies by better visualising data, understanding trade-offs and weighing the benefits of different room layout options without the manual work of rearranging desks and interior elements.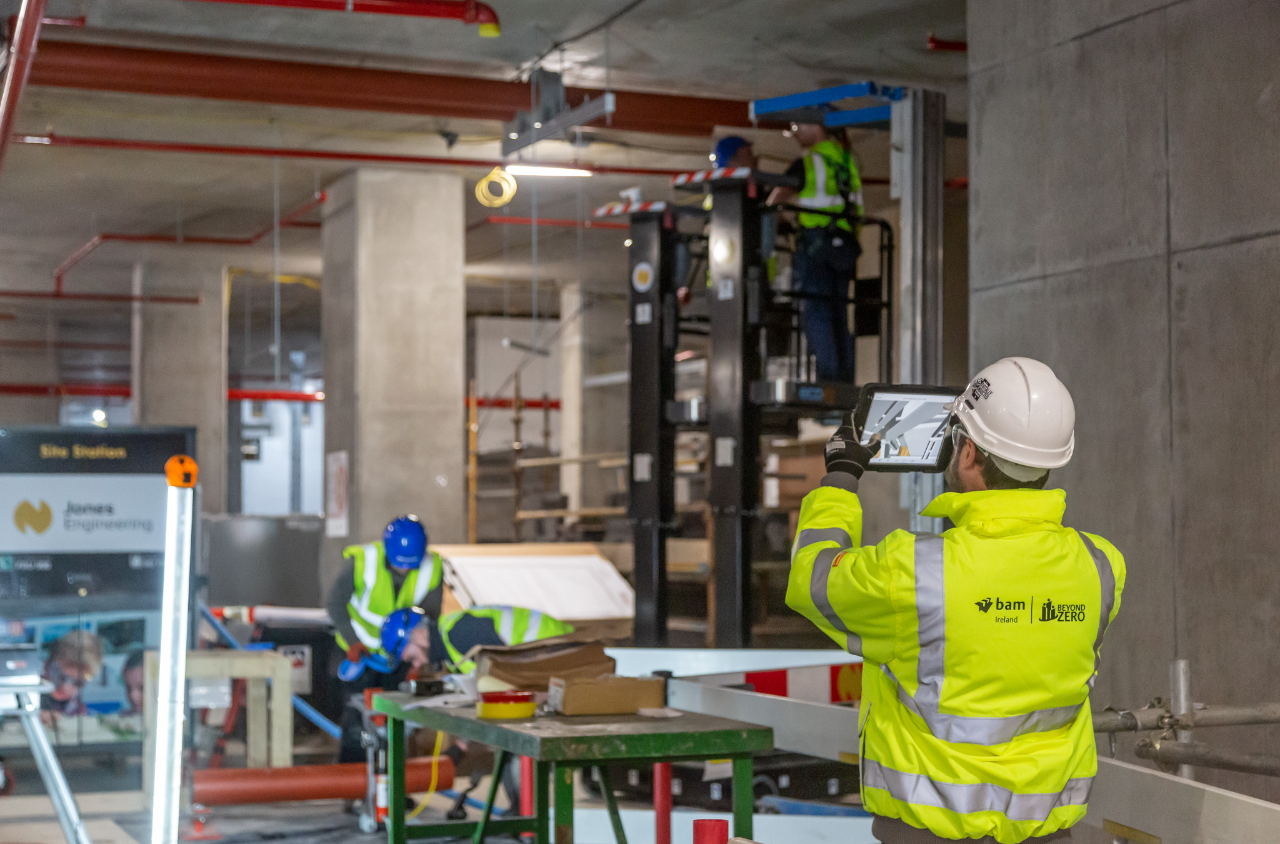 Because of COVID-19, physical distancing is a critical consideration for all indoor spaces and that's where generative design takes on a new importance. This approach enables users to generate, explore, and refine multiple layout options in a short amount of time. By factoring in custom logic to address specific design needs, generative design makes it easier than ever to visualise COVID-compliant spaces with clear data to support these decisions.
Safe movement an emerging priority
We've never been more conscious of how we travel. Health recommendations are changing the way people move inside airports, through shopping precincts, even from their cars to their desks. Mobility simulation models people movement, bringing data-driven insight to physical distancing needs and efficiency of travel, even in the busiest of spaces.
With mobility simulation, pedestrian mobility can be simulated in shared spaces under physical distancing constraints. Factoring in design considerations such as maximising physical distance and reducing two-way pedestrian traffic is the first step for a smoother flow of people through a space. Increasing the availability of serviceable walkways, determining the optimal number of people or groups for a specific route and helping plan those routes are all important calculations to keep people safe, even when just passing by each other.
Improve air quality to mitigate risk
Indoor air quality and proper ventilation can make a significant difference for the safety of employees and customers. Computational fluid dynamics simulations can be used to identify areas of risk and explore multiple mitigation strategies for the safety of anyone occupying a particular space, before having to make potentially costly and irreversible changes to a building.
With computational fluid dynamics simulation, airflow safety concerns can be addressed including the areas of recirculation within a room, tracking where contaminated air may flow, identifying particularly risky areas and evaluating multiple solutions to make the air flow in that space as safe as possible.
Digital Transformation more important than ever
Recent experiences with the COVID-19 pandemic are highlighting to businesses how valuable digital solutions can be to maintain continuity during disruptions as well as how to quickly and safely get back to work. The most digitally mature organisations are recognising the need for innovation and investment in technology during this time.
The recent IDC InfoBrief found the construction sector is in the earlier stages of digital transformation (DX), however, the industry is ready to move forward.
Across Asia-Pacific and Japan (APJ), 69% of construction companies are prioritising DX to drive changes. However, 64% are still in the early stages of their DX journeys and just 1% are in the final, optimised stage of DX. There is still a significant amount of opportunity in this space, especially as we work to tackle the emerging priorities from the pandemic.
In APJ, the most mature companies for DX can be found in Japan, Australia and New Zealand and Singapore.
No matter where your business is within the region, accelerating your digital transformation journey is more vital than ever to meet changing customer expectations associated with COVID-compliance measures and build resilience for your business. It's not a question of whether these technologies will be embraced, but which organisations will be able to leverage them most quickly and effectively to increase their competitiveness in the marketplace and manage costly and significant adjustments for COVID-compliance.
[i] The IDC InfoBrief surveyed 835 construction professionals from large construction companies across Europe, the Americas and Asia Pacific