The road to recovery for the construction industry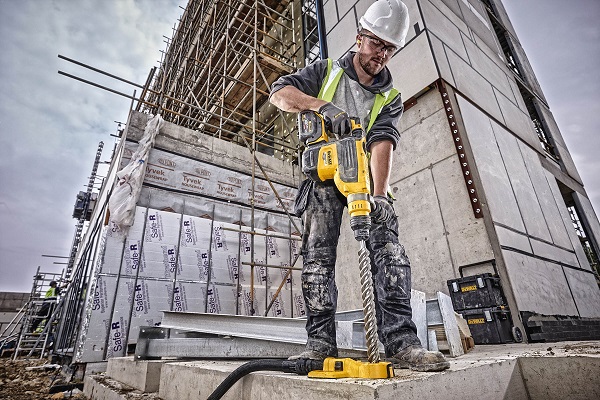 In light of the COVID-19 pandemic, product innovation, complete solutions and adding value to productivity are key to rebuilding the construction industry according to DEWALT Engineered by Powers.
Stanley Back&Decker sales and technical director George Maglaras says that jobsite productivity has been a huge challenge during the pandemic which is a result of several factors including the level of skilled trade able to work on-site at any time and the shift of resources due to social distancing restrictions.
"The supply and demand of tools and construction materials, job site phasing of either slower or instantaneous has made it challenging for all supply chains," he says.
On top of the government and private investment for long-term recovery, the short-term recovery will likely be dependent upon federal and state governments' expenditure and investment in essential infrastructure.
"Looking at 2021, we'll see the infrastructure journey continue to stimulate the economy and jobs which will in-turn support residential and commercial projects. In a 2021 COVID normal environment, we anticipate higher 'work done' volumes than 2020 and see an effort to play catch-up to reign-in the delays in construction timelines from 2020. Hopefully next year we will see the industry getting back on its feet and fast-tracking project starts that will serve the years ahead," George says.
In a post-pandemic world, there will be a boost in modular construction and pre-fab building according to DEWALT. These types of builds already promote low worker density and allow for plenty of room for social distancing with the dual advantage of being affordable and potentially temporary.
"As part of our commitment to continue supporting our products with expert solution and technical advice for all anchoring requirements and design, we have designed software, DEWALT Design Assist (DDA), that makes anchor design compliant to Australian standards an effortless task," George adds.
"Additionally, our dedicated Enterprise Solutions Team is committed to adding value to our customers and construction projects through its proven ability to respond to the demands of ever-changing industry requirements."
Additionally, there's a need for product innovation with it being not uncommon for electrical and plumbing and HVAC trades to prefer using cast-in anchors over mechanical and chemical (post-fixed anchors) on an entire project.
Cast-in anchors will become even more prevalent in the Australian market over the next few years DEWALT says. This is due to easy installation as once the cast-in anchor is exposed when formwork is stripped, simply insert the threaded rod into the base of the anchor. Productivity gains as a result of the DEWALT Wood-Knocker II+ are enormous, and include; no need to drill into the concrete, no post installation issues, no silica dust concerns and huge labour cost savings.
"We learn from being on the jobsite and understanding associated challenges. Each innovation we make is driven by a desire for performance, ease of use or productivity," George adds.