Small SA town beats Melbourne to be new high-tech laminated timber plant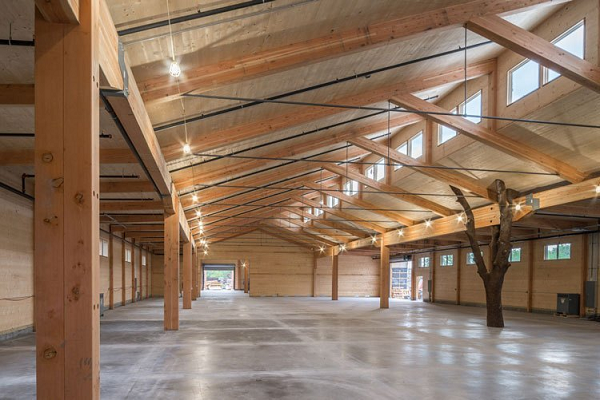 The town of Tarpeena, South Australia has been chosen as the site of the Timberlink's new high-tech laminated timber plant, set to be completed in 2023. Construction will begin next year and the entire plant will cost $59 million.
Timberlink says the state-of-the-art facility will be Australia's second major softwood cross laminated timber (CLT) plant and the first combined with glue laminated timber (GLT) manufacturing facility. CLT and GLT timbers are being touted as 21st century construction materials.
The company had been in discussions for several months with the federal, South Australian and Victorian governments about securing a site and the decision follows a $2 million South Australian government grant from the Regional Growth Fund.
Timberlink chief executive Ian Tyson says the facility would create interest from the timber industry around the world as it was unique to have a modern sawmill and laminated timber plant on the one site.
Currently, the Tarpeena mill employs more than 200 people and contributes approximately $150 million to the local economy. Timberlink expects a "significant number" of additional jobs will be also be created during the construction phase with 50 full-time ongoing jobs to be created when the new plant reaches full capacity.
"CLT and GLT is the building material of the 21st century, the product is being embraced by leading architects, builders and designers and replacing concrete and steel in our cities with timber that stores carbon and is the ultimate renewable," Ian says.
"Most of the product will be supplied into large buildings in capital cities so we could have built the plant closer to those cities.
"With the facility being constructed at Tarpeena, there are benefits with being located on the same site as our sawmill and the region and we're delighted to be able secure this commitment from the South Australian government and the District Council of Grant."