Contact Harald: Australian-first Bluetooth contact tracing solution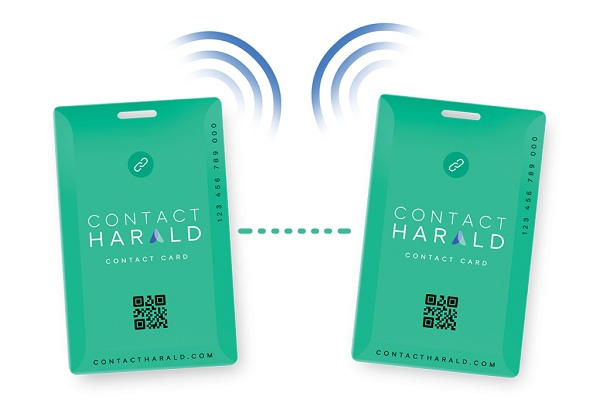 The Victorian construction industry, forging ahead on the road to recovery post-COVID, is using the latest Bluetooth contact tracing technology, Contact Harald, to ensure the safety of construction workers state-wide.
The news comes following a $525 million commitment jointly between the federal and state governments to deliver infrastructure projects and urgent road safety upgrades, all needing the construction industry.
Within the past three months, Major Roads Projects Victoria (MRPV) and their construction partners Decmil, Fulton Hogan Industries Pty Ltd, John Holland Group Pty Ltd, McConnell Dowell Constructors (Aust) Pty Ltd, Multiplex Constructions Pty Ltd and Seymour Whyte Constructions Pty have all implemented a new contract tracing system as part of a rigorous COVID safe plan across their sites to keep these critical projects on track and Victorians in work.
Over 8,700 Contact Harald cards have been distributed across these worksites, with more to follow.
Contact Harald is a wearable contact tracing card that's given to all site visitors including workers. It records and stores interactions that last over two minutes and are within 1.5m of each other.
If a person declares symptoms or tests positive for COVID-19, only the users who came within close proximity are alerted through text or email that they may be at risk. The alert process is done through the secure Contact Harald database, owned and administered by the construction company which removes the need for external agencies and nullifying cyber security concerns.
"Now is the time for key infrastructure to take shape as we ease back into day to day life. Contact Harald is the only complete and reliable solution currently available that allows those working on site to continue to operate safely," Contact Harald director of health and product Elissa Reid says.
"Contact Harald is built from best practice, simple and smart technology to map, manage and minimise the impact of outbreaks for construction sites and businesses alike. If an outbreak were to occur on site, we want to be able to act fast and manage the breakout, in order to keep important public and private works on track."
Upon successful completion of this trial, Contact Harald aims to roll out the program with other construction operations around the country.