Australian PCI: construction industry hits record high in March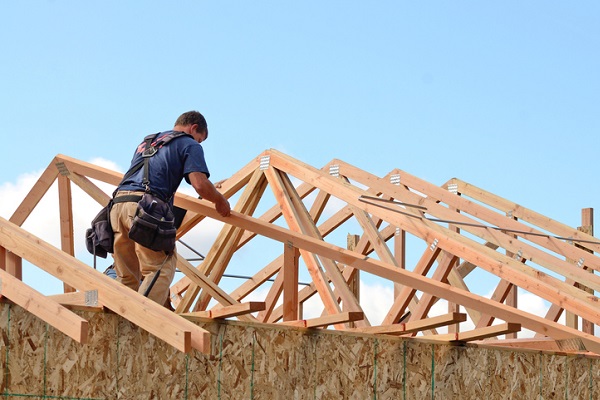 The Australian Industry Group/Housing Industry Association (HIA) Australian Performance of Construction Index (Australian PCI) has climbed by 4.4 points to 61.8 in March, delivering the strongest monthly result in the index's history.
Readings above 50 indicate expansion in activity with higher results indicating a faster expansion.
The indexes for new orders, employment and supplier deliveries all hit record highs. It aligns with the final HomeBuilder deadline as residential construction projects try to meet the deadline.
The full report shows that apartment building, commercial building and engineering construction conditions were positive but slower than other areas.
"The already fast-paced improvement in the construction industry lifted another gear in March with a record rise in the Australian PCI," Ai Group head of policy Peter Burn explains.
"All four construction sectors trended higher led by house building and engineering construction. Employment grew at the most rapid pace in the history of the series and wages rose faster than at any time since the Global Financial Crisis."
All four sectors continued expansion trends in March with current activity in housing up 0.1 point to 70.2 and engineering construction up 1.7 points to 59.1.
"Input prices surged due to a combination of high demand, supply constraints and rising freight costs for imported inputs. New orders went through the roof in March in part fuelled by the looming cut-offs for the HomeBuilder program. While this surge in new orders is very likely to fade from here on, work will continue to flow through construction supply chains for many months and will provide ongoing stimulus to the sector and the broader economy," Peter says.
HIA economist Angela Lillicrap adds that the new highs are consistent with other leading indicators the HIA has been monitoring.
"Activity is being driven to new heights by a combination of the HomeBuilder program, record low interest rates and shifts in population away from apartments and capital cities towards detached housing and regional areas," she says.
"The record volume of work will see home building absorb workers from across the economy in 2021 and into 2022. The outlook for multi-units, unfortunately, will remain poor in the absence of overseas migrants, students and tourists."
The employment index hit a record high in March (up 1.4 points to 63.1) as residential builders increased work hours and staff numbers, but the short-term nature of the current surge means some seem wary of longer-term commitments. The wages index surged to its highest monthly result since 2008 (up 7.4 points to 71.8).