MATES in Construction: Suicide prevention is finally in focus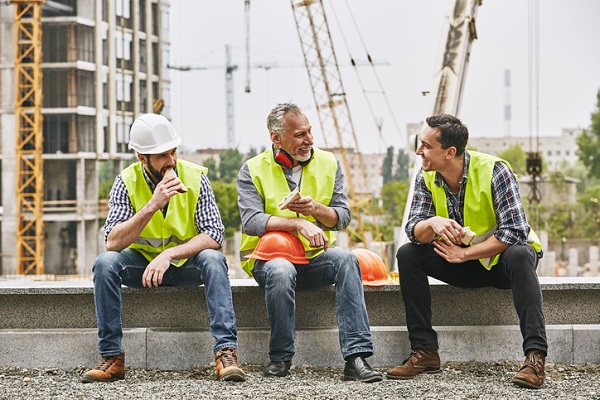 MATES in Construction has said that the recent action from the federal government is a turning point in the discussion about suicide prevention in the community.
Last week, the prime minister's national suicide prevention advisor Christine Morgan delivered her 'final advice' report on suicide prevention which was released at the same time as the PM established the Royal Commission into Defence and Veteran Suicide.
"This final advice report, the royal commission and a broader change in public sentiment means that now is the time to take meaningful and systematic action to change how we as a community address suicide," MATES in Construction chief executive Chris Lockwood says.
The report outlines some key issues which MATES in Construction has been working on for the last fourteen years, which include:
Leadership and governance to drive the whole of government approach – broader focus outside just health is vital and directly aligned with our industry-based approach.
Lived experience knowledge – a program informed by the lived experience of suicide and of working in the industry, being for construction workers informed and led by construction workers is part of our success story.
Data and evidence to drive outcomes – MATES has invested heavily in research and evaluation of what works and what doesn't, being evidence-based is core to what we do.
Workforce and community capacity – MATES is a program built on creating capacity to respond in the workplace and in the workforce's community.
Responding earlier to distress – MATES builds an early response framework into the workplace, responding early so that people can stay in their workplace and prevent their mental health from deteriorating further.
Connecting people to compassionate services and supports – MATES' case management model makes sure people get the right help, supporting them to access and then stay connected to the services they need.
Targeting groups disproportionately affected by suicide – men working in blue-collar jobs in our industry are more than twice as likely to die by suicide. We have published evidence showing our program works in reducing the impact of this preventable problem.
Delivering policy responses that improve security and safety – MATES works with most state and territory governments and various departments/agencies supporting policies to build better mentally healthily workplaces.
Chris adds: "The Morrison Government, including minister Greg Hunt and assistant minster David Coleman have been working hard to provide more resources and a greater focus on suicide prevention. We don't have to re-invent the wheel, this report has identified what works and now we need action from the government to resource those recommendations.
"Construction and in particular mining is where many veterans end up working after they've served, we are uniquely placed to deliver on the Prime Minister's promise and the government's policy."