DEWALT releases new range of winter workwear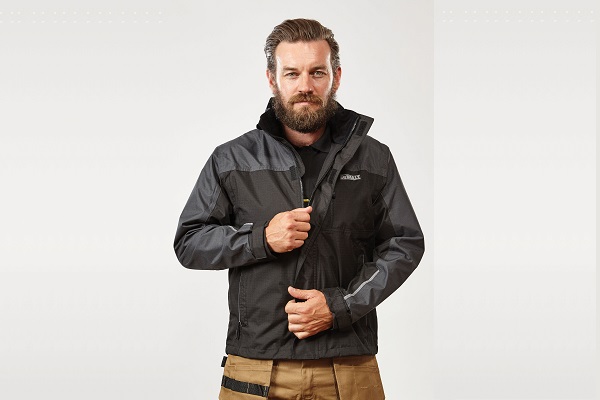 DEWALT has released its winter range of clothing and boots for tradies, designed for working outdoors in the cold and stormy weather.
With several features, designed for tradies, DEWALTS' winter workwear blends durability and comfort.
Striking the right balance between warmth and moveability, the DEWALT Storm waterproof jacket is lightweight allowing tradies to move and stretch across the construction site while keeping sheltered from the winter chill. Complete with a lowered back, vented back panel, hook and loop cuffs and zipped pockets, the design is finished with reflective piping to the lower arms and pockets.
Purpose designed to keep your feet dry, the DEWALT PROComfort Dexter Safety Gumboots are designed with comfort in mind. Some jobs call for added security against the elements such as wet and mud and the latest offering in safety boots from DEWALT has been designed for all-day comfort and extreme durability against the elements.
Work boots are key to the wardrobe of a tradesperson to keep feet dry, as well as safe, from heavy materials and equipment. With winter also comes the additional need for cosy toes! The DEWALT PROComfort Ashton Safety Boot is perfect for all types of jobs in all weather conditions.
These heavy-duty, yet lightweight work boots are made with full-grain nubuck leather and designed for people who are on their feet all day. All footwear in the winter range from DEWALT includes the industry-leading DEWALT PROComfort system, designed with three innovative cushioning and support layers.
While in summer our dedicated tradies might like to feel a cool breeze across their legs, insulation is a necessity for winter. Trousers that are both warming and breathable on the construction site are key.
DEWALT'S new winter collection offers a range of trousers that are stylish and flexible, incorporating premium breathable stretch fabric to enable fluid movement on the worksite while keeping cosy from the winter chill.
Stylish, flexible and lightweight the DEWALT PROStretch Goldfield Cuff Trousers are available in both khaki and navy. Boasting 360° movement, the DEWALT PROStretch cotton fabric base offers extreme comfort, function and durability.