What fire rating intumescents can be used externally?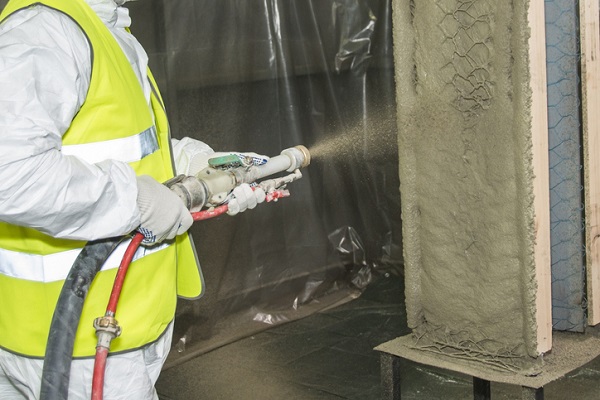 We all like to think that we are living in a pioneering era. Sure it ma
y not be the Renaissance, but we are living in pretty special times, right? So when we talk about "fireproof" and efforts to stall the spread of flame, surely we are onto something new. The truth is, yes, and no. Technology has definitely changed and materials which minimise the impact of fire are much more efficient than they were, but fire retardants have been around since the Roman period. Romans devised a solution of alum and vinegar to try and slow down the spread of fire on warships and siege towers. How well it worked could be debated of course, but the attempts to stop the devastation are well documented.
Fast forward to more recent times, and whilst technology has evolved, we have not got everything right. There have materials come and go, whilst others prevail.  Some products utilised over the course of time have been demonstrated as destructive to health and the environment (asbestos anyone…), and others which have been found to work are heavy, or not always suited for the environment leading to waste and poor performance. After all, not everything is impervious to the effects of rain.
Ultimately, due to construction regulations and codes (especially as relates to larger buildings) fire-retardant coatings are required for exposed structural elements so as to ensure the safety of occupants. In the case of a fire, the spread and proliferation of toxic smoke can be significantly reduced when steel (or timber) does not burn; the performance of steel reinforcement can be improved, all meaning there is additional egress time for occupants and more time for emergency first response.
Of course, there are many options above and beyond those that are applied to steel as a fire resistant exterior paint. What we wanted to do is review a few options, so that you have the intel required to make a determination on what is the right product for your project – with a particular emphasis on internal vs external environments.
Fireboard
Outwardly, fireboard resembles any other drywall. However, it's unique on the grounds that it's designed to be more fire-resistant and thus slow down the spread of a fire from one room to another. But that's the key – it slows it but does not stop a fire's spread. But then again, that is not necessarily its purpose.
It has great aesthetics and can be used in selected external areas with a higher risk of fire as a heat and smoke retardant, not a fire barrier.
Vermiculite
Found most extensively in North and South America, South Africa, Uganda, Zimbabwe, Kenya and Russia, Vermiculite is a sort of phyllosilicate mineral resembling mica in appearance. Its main components are silicon, aluminium, oxygen, hydrogen, iron and magnesium.
Exfoliated vermiculite is light, safe, clean, non-combustible and has low thermal conductivity. These properties originally made it a great option for buildings needing fire protection, as the low conductivity and non-combustible nature meant flames do not spread and the steel stays relatively cool. It can also be used as insulation and a heat resistant barrier.
When mixed with a polymer adhesive, vermiculite can be pressed and shaped to create boards, which appear to be like plasterboard.  These can either be cut, drilled and/or further moulded with ordinary carpentry tools. With regards to thermal vermiculite insulations and resistance to high temperatures, it is used in the inside of fire doors, to make fire barriers and secure underlying steel, metal ducts and pipes within buildings.
However, the issue with vermiculite is it holds moisture and has insignificant shrinkage at high temperatures. When it becomes water-logged it becomes very heavy and will often sluice off the surface it was adhered to, thus making it a poor option for exposed steel.
Waterborne coatings
Thin-film Intumescent coatings are the newer technology on the block and are – when it comes to commercial and residential construction – either waterborne or solvent borne. Whilst the difference has impact on application, for the purposes of this blog, a water based intumescent coating is customarily specified for use in dry, internal conditions, whereas solvent borne (and Hybrid coatings which we discuss below) coatings are by and large appropriate for use in both internal and external locations.
Naturally, the durability of any coating system will be tested when it is exposed externally to rain and UV.  Specifying the wrong product (by which we mean "not fit for purpose") for an external environment can eventually lead to severe degradation in their fire performance and failure. Regardless of whether the waterborne intumescent coating is then coated over with a top seal, the intumescent is still not suitable for use in external environments, because despite the seal coat's ability to prevent moisture intrusion, over time, even this can can be compromised by ageing, mechanical damage and weathering. Once the coating underneath is exposed, UV exposure and the elements can further accelerate the surface degradation of the paint film.
Hybrid coatings
Newer intumescent coatings are often classified as hybrid-intumescents, so-called due to the fact they are comprised of an organic‐inorganic hybrid resin. These hybrids combine the best of worlds: adhesion, abrasion resistance and mechanical strength. They bond quickly, often need only one pass pf a spray gun and can be applied to different finishes. They also, most notably can be applied in outdoor areas with no loss of performance.
So, what solutions are there for external use?
Given the environmental benefits of water-based coatings, they are now the preferred choice among specifiers and applicators. Nullifire pioneered water-based technology gives a smooth finish in a faster time than other methods.  SC802 intumescent coating for 60-minute fire protection gives superior loadings over a wider range of section types, as well as being very easy to spray. For longer time periods up to 120 minutes their water-based SC801 product is recommend. However, due to the fact it is waterbased this is not a suitable product for external environments.
Conversely, Nullifire high build  SC902 is a hybrid coating tested to meet AS/NZ standards including categories > X: exposed, Y: semi-exposed, Z1: humid internal
Additionally, it has been tested under "Prohesion" Cyclic Corrosion Test to ASTM G85:2009 Annex A5 – at 1000 hours total exposure in accordance with BS EN ISO 12944-6 test procedures for water condensation/ neutral salt spray.
It is based on patented technology that offers fire protection as long as 120 minutes coupled with a low VOC, single application, fast track, high build system. Compared to all other cellulosic intumescent coatings it the world's only 'Hybrid' intumescent coating system that delivers unrivalled performance.
Hybrid intumescents such as Nullifire SC902  are also generally recommended as fireproof exterior paint where the design calls for the steel to be exposed. This mainly because it offers top-coating that ensures consistent, aesthetically pleasing finishes, as well as achieving excellent fire performance.
Need expert advice when it comes to fire rating solutions for different structures? Speak to the team at Permax today.
If you would like any further information, or assistance with your fire rating requirements, please get in touch with the team at Permax at
www.permax.com.au/contact-us